Political Storm May Await as Obama Arrives in London for G20 Summit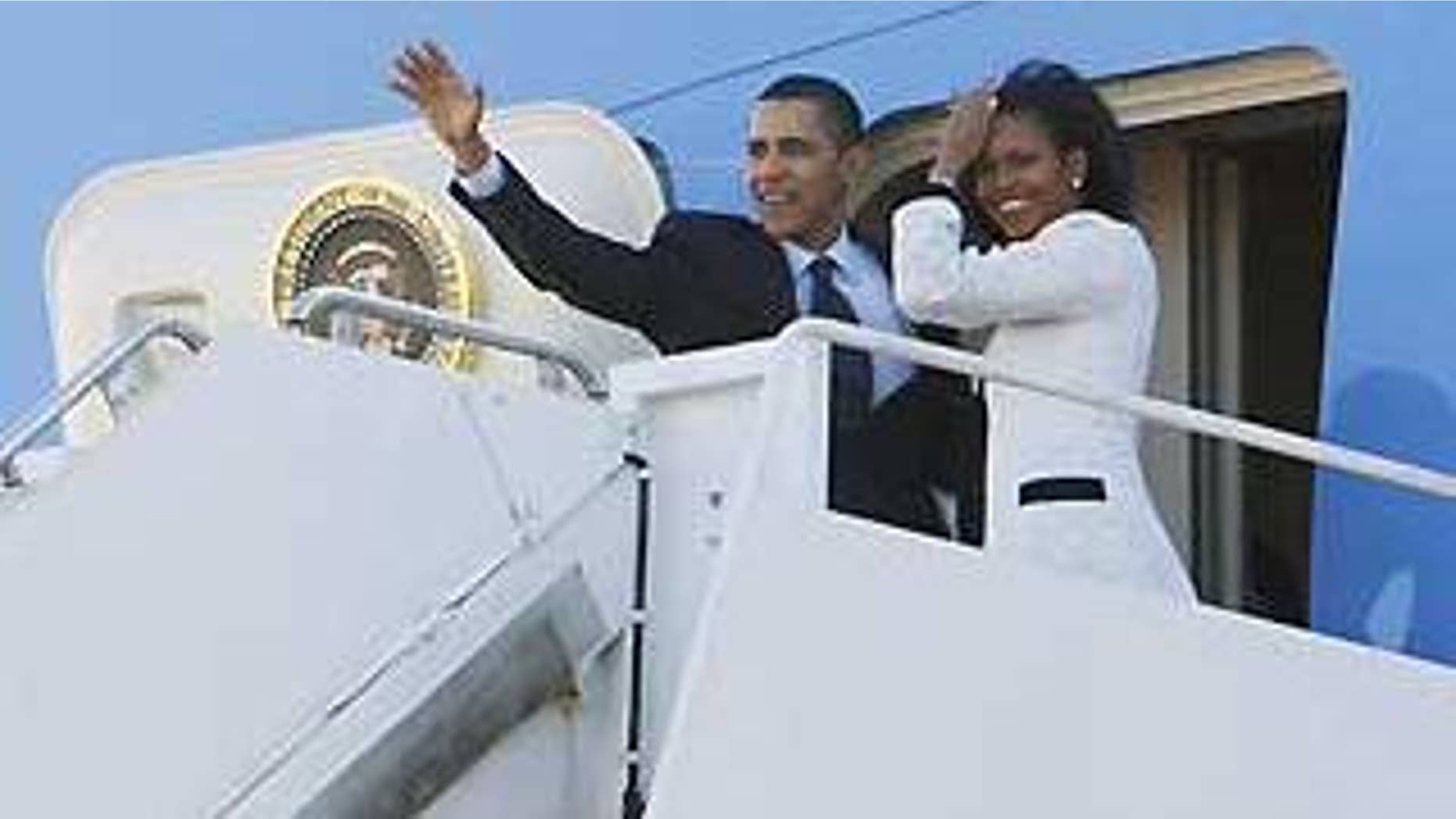 President Obama arrived in Europe Tuesday evening where a political storm is brewing as tensions rise over the global economic crisis ahead of his visit.
French President Nicolas Sarkozy threatened to walk out of the G20 meeting of world economic powers in London -- Obama's first stop -- if the summit does not go his way, according to British newspapers.
Sarkozy recently told his cabinet, "If things don't advance in London, there will be an empty chair. I'll get up and leave," the Guardian reported.
Sarkozy is reportedly seeking a concrete system for international financial regulation, including a global financial regulator.
Obama is surely hoping to avoid such drama on his first trip overseas since becoming president. His administration has already been at odds with some European nations in calling for more economic stimulus spending.
Aside from the G20 meeting, Obama's other major area of focus on the journey will be a NATO summit marking the 60 years since the alliance was founded to blunt Soviet aggression in Europe.
Accompanied by his wife, Michelle, Obama boarded a helicopter on the South Lawn of the White House under sunny skies shortly after 8 a.m. ET for the for the short flight to nearby Andrews Air Force Base, Md, and his takeoff.
Click here to see photo essay.
Obama's eight-day, five-country trip begins early Tuesday, sending him to meet with European leaders who split with the United States over the war in Iraq and the treatment of suspected terrorists at Guantanamo Bay under former President George W. Bush.
The main event in London is Thursday's summit on the global financial crisis among the Group of 20 wealthy and developing nations. Together, they represent 85 percent of the world's economy.
Obama planned to meet with leaders of Britain, Russia and China -- major players in the U.S. financial system. He also scheduled meetings with leaders of India and South Korea while in London.
"The president and America are going to listen in London, as well as to lead," White House spokesman Robert Gibbs said.
But money isn't the sole agenda item. Obama plans to attend international summits on urgent topics, including the downward-spiraling fight against terrorists in Afghanistan and Pakistan. He also will make his first stop in a Muslim nation, Turkey.
Wildly popular around the globe but relatively inexperienced in foreign affairs, Obama and his wife also will squeeze in a Buckingham Palace audience with Queen Elizabeth II. He will deliver a speech in France on the trans-Atlantic relationship, and an address in Prague on weapons proliferation. And he will host a round-table session with students in Turkey.
Since taking office, Obama has made down payments on several campaign promises that had endeared him to Europe, such as addressing global warming and moving to end the Iraq war and close the U.S. prison camp at Guantanamo Bay.
His approval ratings at home are still high. In a Washington Post-ABC News poll released Tuesday, 66 percent of respondents said they approve of the way he is handling his job. Sixty percent said they approve of the way he is handling the economy.
The Associated Press contributed to this report.