Philly transit strike could cause Clinton, Democrats headaches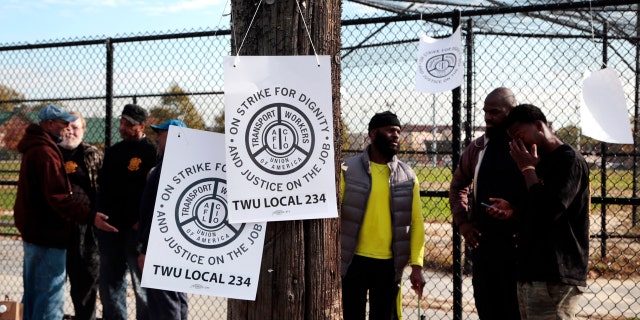 NEWYou can now listen to Fox News articles!
An ongoing transit strike in Philadelphia is raising concerns among some Democrats that the stand-off could depress voter turnout in the battleground state's deep-blue stronghold – but union officials say the agency is using Election Day as a scare tactic and unfair bargaining chip.
Thursday marked Day 3 of the strike that's crippled the commute for thousands of people working in and around Philadelphia.
The Southeastern Pennsylvania Transportation Authority said in a statement that if the strike looks like it will continue through Nov. 8, the agency will pursue legal action to force the union to lift it for Election Day.
"If we foresee an agreement will not come to pass, SEPTA intends to seek to enjoin the strike for November 8th to ensure that the strike does not prevent any voters from getting to the polls and exercising their right to vote," the agency said in a written statement Tuesday.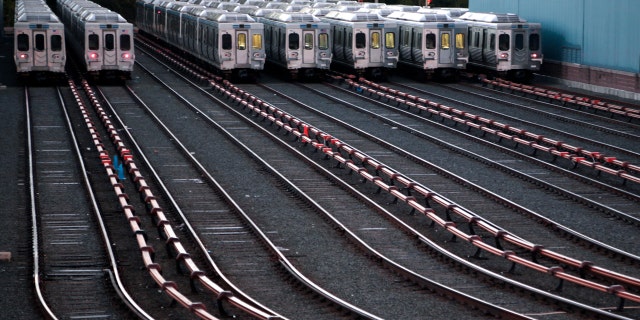 Spokeswoman Carla Showell-Lee says "too much is at stake" for either side to not fully engage in negotiations.
But union sources told FoxNews.com they aren't taking the bait and say they don't believe a judge at the Philadelphia Court of Common Pleas will sign off on an injunction ordering them back on the job.
"They talk a good game but they are focused on next Tuesday," Jamie Horwitz, spokesman for Transport Workers Union Local 234, told FoxNews.com. "We never heard from them for the first 16 hours of the strike."
The worry among some Democrats is that if voters have a tough time getting to the polls, it could hurt Democratic presidential nominee Hillary Clinton, who is banking on a big win in the city to help her carry the state. Pennsylvania has 20 electoral votes up for grabs and is included on almost every list of important swing states.
A Democrat has won the state every election since 1992 when her husband, former President Bill Clinton, ended a GOP winning streak.
Pennsylvania also is key in the battle for control of the Senate, being among five states where the contest is within 2 percentage points, according to the FiveThirtyEight election analysis site. Democrats need to win five Senate races to win outright control of the upper chamber of Congress. Those hopes rest in part on Democrat Katie McGinty beating incumbent GOP Sen. Pat Toomey.
The American Civil Liberties Union of Pennsylvania told The Christian Science Monitor that they are "concerned about how the strike will affect turnout."
"Some voters will have difficulty getting to the polls, particularly seniors and people with disabilities," Sara Mullen, associate director of the ACLU of Pennsylvania, said.
U.S. Rep. Robert Brady, D-Pa., has been acting as a go-between with the union and SEPTA. He told the local ABC affiliate that he's discussed the strike and possible resolution with the governor, mayor and transportation chairman.
"There's no money there," he said, adding that any settlement will come with budget constraints.
As for Election Day, he says the worry is real.
"They should be concerned. I'm concerned. I'm party chairman. I'm real concerned," Brady said.
The TWU went on a similar strike near Election Day in 2009. Another was narrowly avoided before the 2014 election. In that case, both sides agreed to a temporary deal one day before voters went to the polls.