Petraeus: Military Reserves 'Right of Last Resort' for Threats Inside Pakistan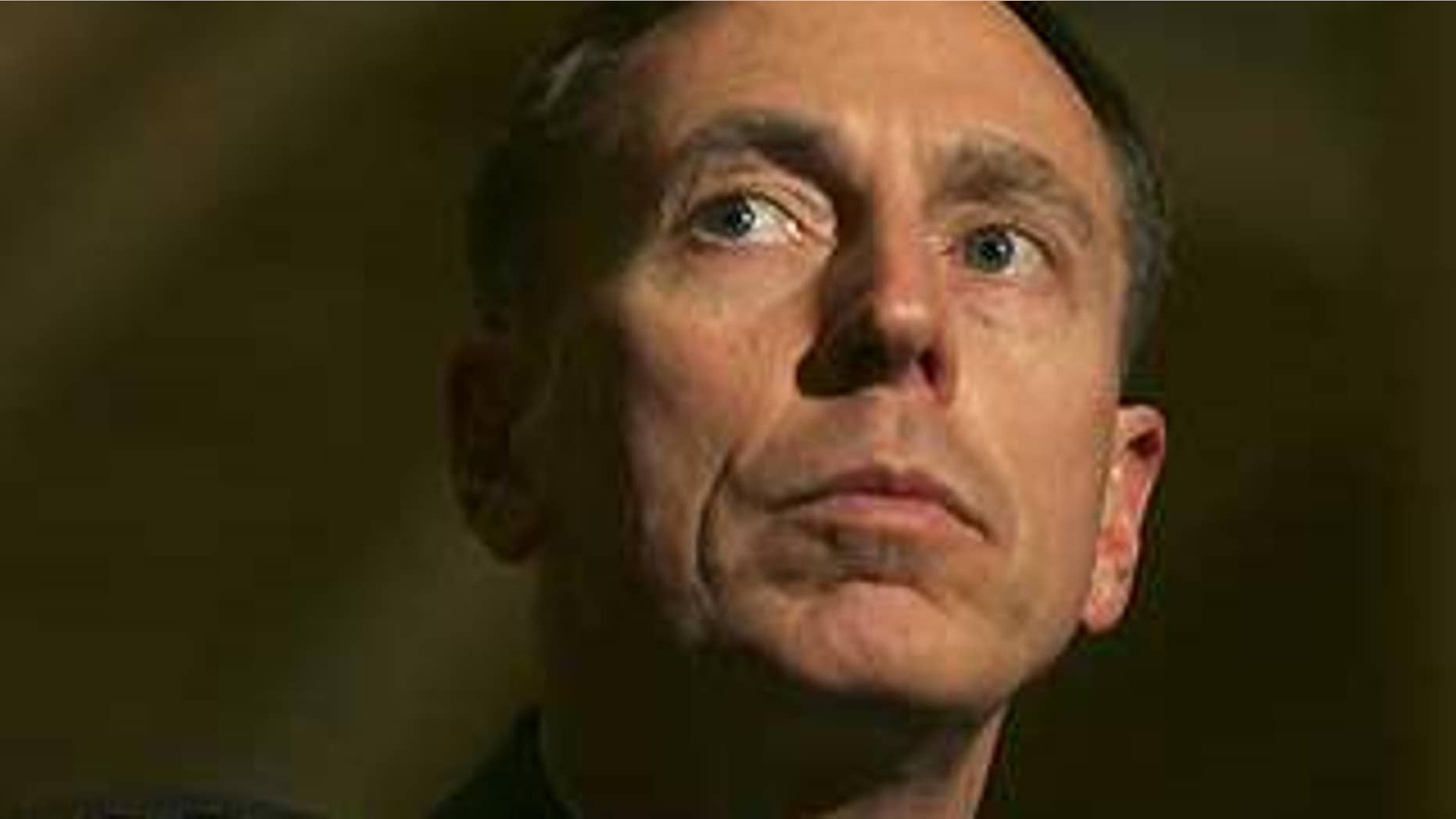 The U.S. military will reserve the "right of last resort" to take out threats inside Pakistan, but it would prefer to enable the Pakistani military to do the job itself, Gen. David Petraeus said Monday in an exclusive interview with FOX News.
The commander of U.S. Central Command was interviewed as the Obama administration prepares to step up the fight against Al Qaeda and the Taliban along the Pakistan-Afghanistan border.
Asked about lingering concerns that Pakistan is not fully on board, Petraeus told FOX News' Bret Baier that the  U.S. military is putting "additional focus" on rooting out ties between Pakistan's intelligence service and the Taliban.
One incident of obvious cooperation between the Pakistani intelligence community and extremists has already been uncovered, he said. "There is a case in the past year or so that we think was unambiguous. There appears to have been a warning prior to a Pakistani operation," Petraeus said.
But he said trust between the two countries will be key as President Obama seeks more Pakistani cooperation and calls for billions in aid to the country.
"I think we are building that kind of trust. And that's the way I think is the best description for that. And it's hugely important that that trust be built," Petraeus said, pointing to "gradually increasing intelligence sharing" among Afghan, Pakistani and U.S. forces along the border.
Obama, in unveiling his regional plan for Afghanistan and Pakistan on Friday, said the U.S. will "insist that action be taken, one way or another, when we have intelligence about high-level terrorist targets."
He added on Sunday that "we're going after" such targets, though the U.S. will need to work with Pakistan's government to do so. He did not specifically say U.S. troops could be sent into the country.
Asked about the president's comments, Petraeus signaled that all options would be on the table.
"I think we would never give up, if you will, the right of last resort if we assess something as a threat to us, noting that what we want to do is enable the Pakistanis, help them, assist them to deal with the problem that we now think, and their leaders certainly now think, represents the most important existential threat to their country, not just to the rest of the world," he said.
The Pakistanis have expressed frustration over unmanned U.S. drone strikes to take out terrorist targets inside their border.
But Petraeus said the U.S. is mindful of perceptions in the region.
"It's hugely important that we be seen as good neighbors, as friends, certainly fierce warriors who will go after the enemy and stay after them -- but also as individuals who try to avoid civilian casualties whenever possible and are seen again as supporting the people and trying to help them achieve a better life," Petraeus said, specifically referring to the fight on the Afghan side of the border.
On the Pakistani side, Petraeus acknowledged an effort to put a halt to any collaboration between Taliban members and individuals in Pakistani intelligence.
"There are some relationships that continue. It is not as clear as one would like. There's certainly additional focus on that," Petraeus said. "Obviously, we've had these conversations with our counterparts (in Pakistan)."
Obama has announced that he's sending 21,000 more troops to Afghanistan and is requesting $1.5 billion a year for the next five years in aid for Pakistan -- he is also planning to call for $2.8 billion just for Pakistan's military.
As to threats elsewhere in the region, Petraeus said Iran is still "some years away" from a nuclear weapon.
"They have low-enriched uranium that is about the amount that would be required perhaps to make a weapon, but there are many, many more steps that are required.
You have to highly enrich it," he said. "But are they a threat? Certainly."
Petraeus also dismissed online speculation that he is considering a run for office (the speculation was fueled by a posting, later revealed to be a joke, that he is planning a 2010 speaking engagement at the University of Iowa).
"I do not (have interest in running for office)," Petraeus said. "Not at all. And I've tried to say that on numerous occasions."
He said he's not heading to Iowa.