Peruvian UN Official Accused Of Forcing Housekeeper Into Involuntary Servitude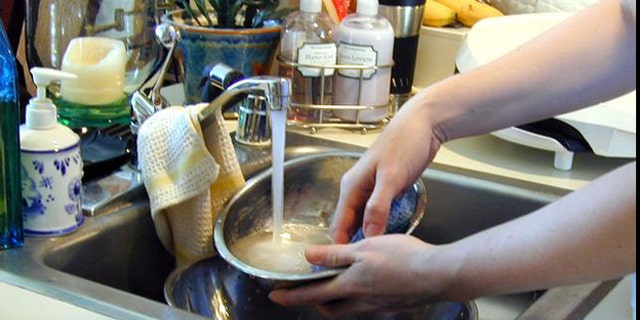 A woman who worked as a housekeeper for a high-ranking Peruvian official of the United Nations has alleged that she was forced to work under inhumane conditions.
The housekeeper, who is also Peruvian and had worked for the same employer in their country without incident, said the official, Marita Puertas Pulgar, kept her in involuntary servitude and forced her to work from dawn until about 10 p.m. every day, according to The New York Times.
The housekeeper, María Ríos Fun, said in a lawsuit filed in United States District Court in Newark that Puertas and her partner, Alexis Aquino Albegrin, would grant her only one day off about every six weeks and gave her little compensation.
Puertas is the first secretary of the Peruvian mission, the Times said.
Ríos said that Puertas and Aquino, who live in Wayne, New Jersey, misled her when they were trying to persuade her back in Lima to come to the United States to work for them.
"The defendants preyed on her vulnerability, isolated her, and required her to work long hours for virtually no pay," the lawsuit said, according to the Times.
A lawyer for the employers provided the media a statement on their behalf that said the allegations are baseless.
"We are surprised by the allegations by Ms. María Esmeralda Ríos Fun, which we reject categorically," the Times reported the statement as saying.
Ríos, 40, told the Times that her agreement with Puertas and Aquino held that she would work – cleaning the home — seven-hour days, five days a week, and get paid holidays, sick days and vacation time.
They told her they would pay her nearly $10 an hour and about $14 per hour for overtime. The promises, though, evaporated, the Times said, once she came to New Jersey and found herself responsible not only for housecleaning, but also for cooking and taking care of the couple's four children.
Accusations against employers by foreigners who do domestic work about abuse and misleading employment promises are not unusual. The Times noted a Government Accountability Office report in 2008 that said that more than 40 employees brought from overseas to perform domestic work alleged having been abused by their employers.
Earlier this month, a Chilean nanny brought to the U.S. by a socialite couple, also from Chile, filed a lawsuit in New York City claiming she was forced to work in virtual slavery conditions.
Felicitas del Carmen Villanueva Garnica, 50, said she was "trafficked" by her employers under false pretenses "for the purpose of unlawfully compelling her to care for their young children."
In all, Villanueva worked three months for aristocrats Malu Custer Edwards and Micky Hurley in their opulent Upper East Side apartment. She took care of their three kids – ages 6, 8 and 10 – in 12-hour days with allegedly no time off — according to The New York Post. She was given just one day off since she started working for the Hurleys in early 2011, the Post reported.
She also told authorities that even though she was promised $10 per hour, she received only $800 a month ― that is just $2 per hour.
Follow us on twitter.com/foxnewslatino
Like us at facebook.com/foxnewslatino