Pentagon Downplays Report It's Planning for Afghanistan Drawdown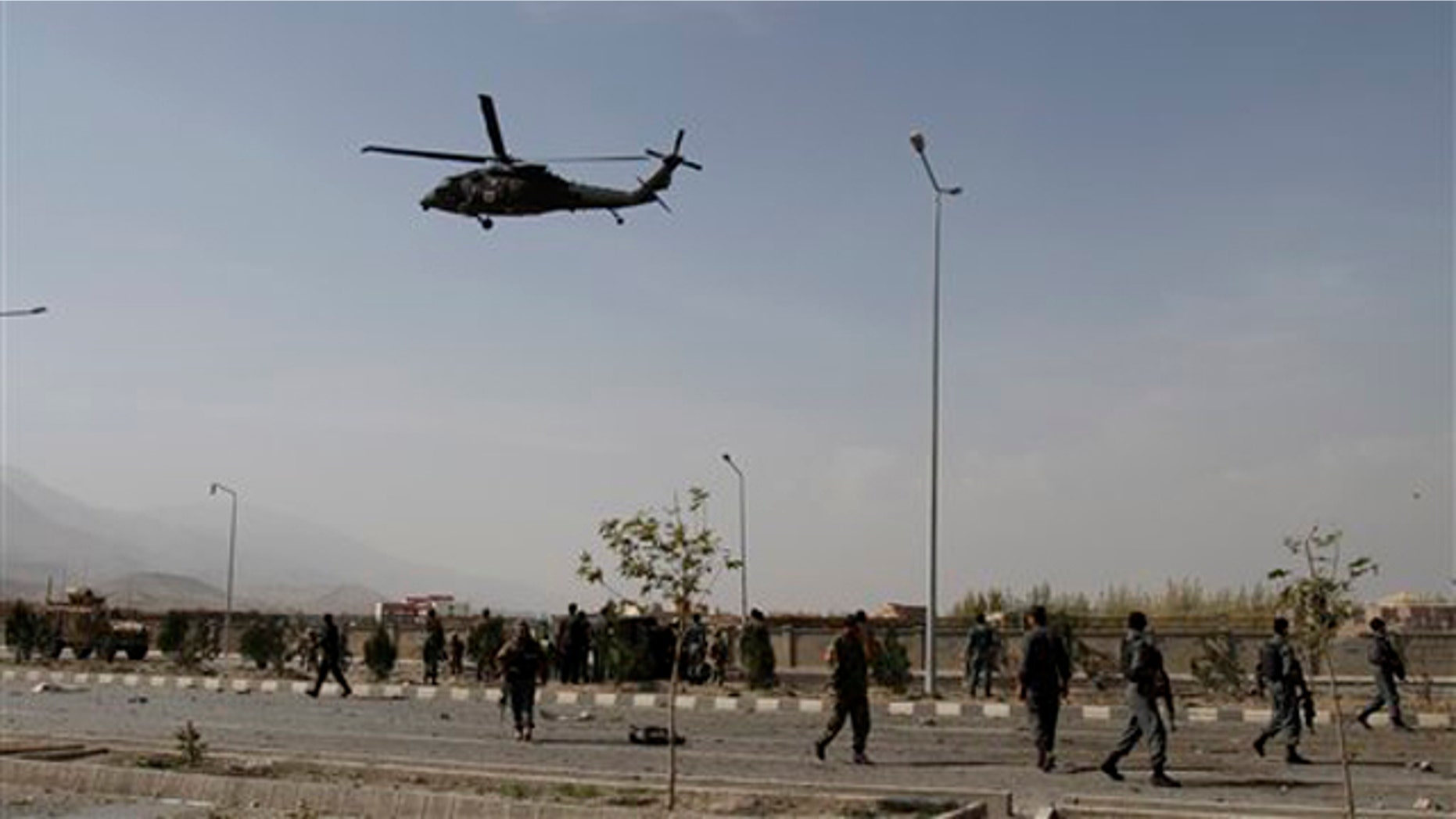 Pentagon officials pushed back Tuesday on a report suggesting they are beginning to plan for the eventual drawdown of U.S. troops in Afghanistan.
The Reuters report said the White House has asked the Pentagon for recommendations on how big the U.S. military presence should be leading up to a hand-off to Afghan control in 2014. Pentagon officials, without saying whether the White House had in fact asked for these initial plans, told Fox News it's too soon to start discussing the terms of those plans.
"I'm unaware of any specific proposals that have gone forward -- no decisions have been made yet," Pentagon spokesman George Little said, adding it is "premature" to discuss specific plans that may be two years off.
Further, a senior U.S. defense official said neither Gen. Martin Dempsey, chairman of the Joint Chiefs of Staff, nor Defense Secretary Leon Panetta has presented any plans for 2013 or 2014 to the White House. The official said the drawdown will be "conditions-based," and stressed that the Pentagon is still busy working out the details of withdrawing surge troops from the country by September 2012.
"We are still working on getting all the surge troops out," the official said. "2013, 2014 is a long way off."
The U.S. currently has about 98,000 troops in Afghanistan, and the president has vowed by September to pull out the 30,000 surge forces he deployed there. But Reuters reports the White House is looking for detailed planning on how to proceed after that deadline, a process that would involve looking at possible troop levels for 2013 and 2014.
The discussions would coincide with a broader effort by President Obama to wind down military conflicts overseas. The U.S. and NATO allies are winding down the mission in Libya following the killing of ousted Libyan leader Muammar Qaddafi. While the U.S. is turning to unmanned aerial drones to target key terror leaders worldwide, the president repeatedly has said the "tide of war is receding" as ground forces pull out of Iraq and Afghanistan.
The planning on Afghanistan -- whether on the surge-troop withdrawal or beyond -- comes after the Obama administration recently announced that all U.S. troops would be withdrawn from Iraq, scuttling a plan to leave some U.S. military trainers behind after the Dec. 31 withdrawal deadline this year.
It's unclear whether any U.S. and NATO troops would remain in Afghanistan after the 2014 deadline, something that would require a special agreement with Kabul.
But some at the Pentagon are averse to a troop drawdown in the near future, concerned that the move could endanger military gains the U.S. and NATO have made over the past few years.
Recent violence in Afghanistan may only heighten these concerns.
On Saturday, a suicide car bomb killed 17 people in Kabul, including 13 military and civilian members of the NATO force, mostly Americans.
Fox News' Jennifer Griffin and Steve Centanni contributed to this report.