Pelosi: Not Enough Votes to Pass Senate Health Bill in House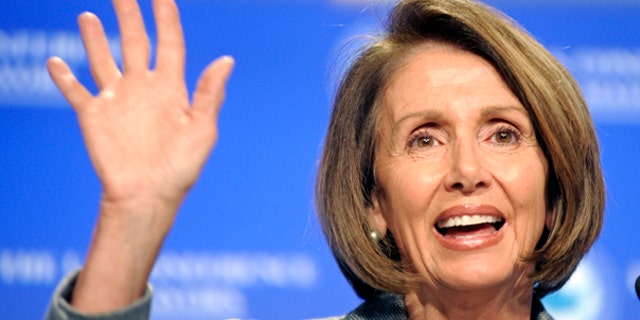 WASHINGTON -- House Speaker Nancy Pelosi said Thursday she does not have the votes to pass the Senate's version of a health insurance bill that is now in severe jeopardy of being scrapped.
Just days ago, that was the most viable option for keeping alive President Obama's top domestic priority, but with the election of Republican Scott Brown to the U.S. Senate in Massachusetts, the fragile coalition of Democrats has broken apart as lawmakers bicker over which portions of the $900 billion, 10-year Senate bill they will and won't accept.
Emerging from a closed-door meeting with her caucus, the House speaker vented frustration with the massive version of the legislation.
"In its present form without any changes I don't think it's possible to pass the Senate bill in the House," said Pelosi, D-Calif. "I don't see the votes for it at this time."
White House Press Secretary Robert Gibbs said the House and Senate are doing the "right thing" by taking a step back on health care reform, though he said that doesn't mean health care is on the backburner.
"The president believes it is the exact right thing to do, by giving this some time, by letting the dust settle, if you will, and looking for the best path forward," Gibbs said, adding: "If we don't do anything, it will only get worse in the days to come."
Among the issues that House lawmakers are unwilling to accept is the 40 percent excise tax on high-value insurance plans that unions earned an exemption from until 2018 after major backlash toward the Democratic-led Congress.
Lawmakers are now looking at options that were left on the drawing board as the party looks to pursue a more modest bill. Senior House Democratic aides say they are evaluating the potential of taking parts of the existing bill and passing it in a piecemeal fashion. But they say privately there is no roadmap and they don't expect to have a decision for a couple of weeks.
Pelosi didn't present a blueprint for how Democrats might proceed on health care, except to say that "everything is on the table."
"We're not in a big rush. We'll pause," Pelosi said. "We have to know what our possibilities are."
Fox News' Chad Pergram contributed to this report.