Pelosi Accepts 'Most Powerful Woman' Label, Poll Shows Continued Distrust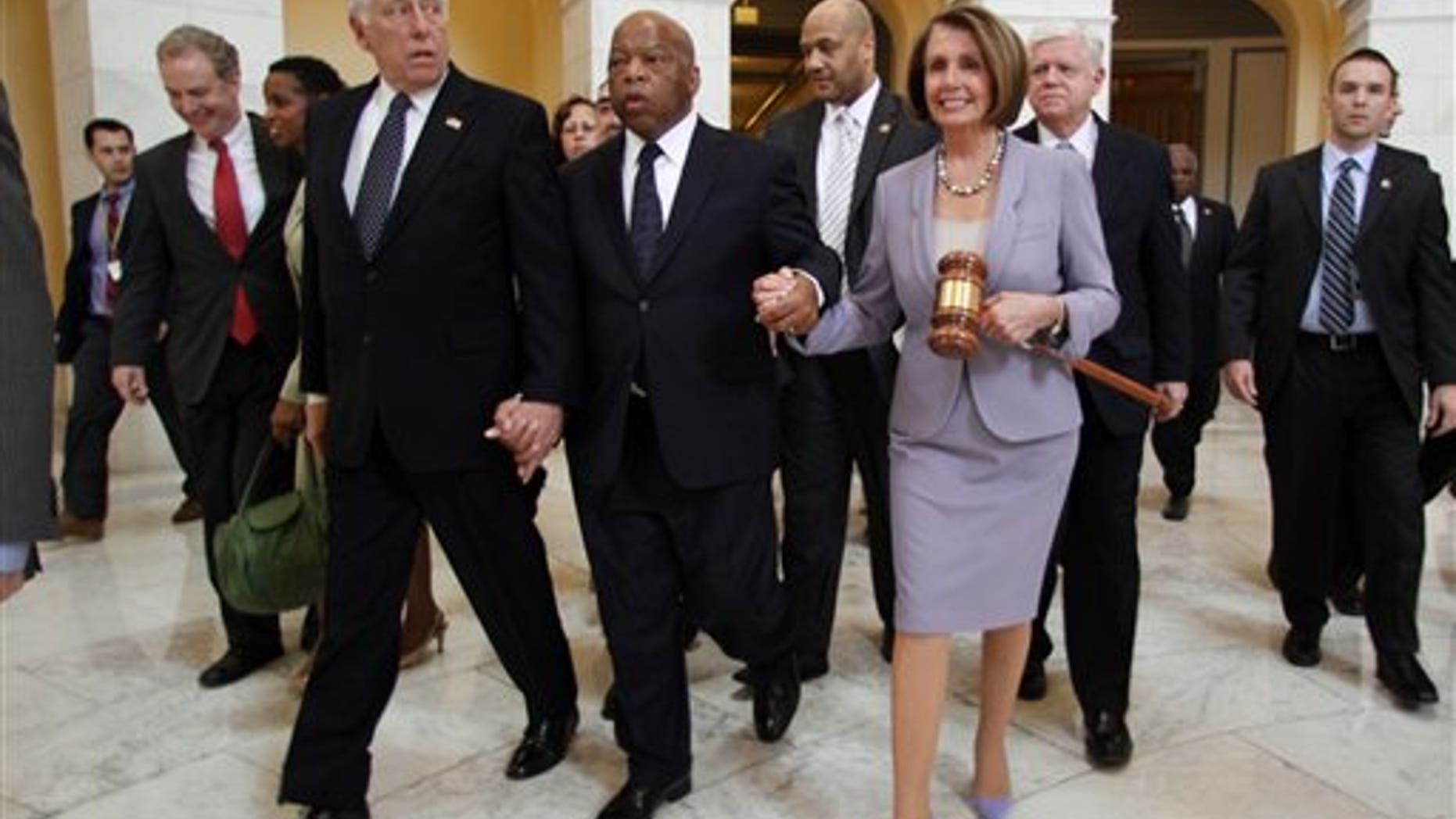 House Speaker Nancy Pelosi is soaking in the accolades after her party's squeaker victory on health care reform, saying an article that labeled her the most powerful American woman ever "sounds good," even as poll numbers show her popularity with the public at subterranean levels.
The California Democrat toggled between modesty and self-congratulation in an interview with ABC News on Monday.
She dismissed the idea that her persistence was the linchpin to the success of the sweeping health care bill.
"That's ridiculous," she said.
But asked about an Economist article that described her as "arguably the most powerful woman in American history," Pelosi graciously accepted.
"That sounds good. I don't, I don't take it personally, except I take it as a compliment for all women," she said.
The Economist article on Pelosi, in acknowledging her power and influence, was hardly fawning. The article noted "she is a mediocre orator," she has "few interesting thoughts about policy," and "her autobiography contains less substance than Sarah Palin's."
But, the column continued, she's good where it counts: "Her job is to round up votes. And at this, Mrs. Pelosi excels."
At the same time, public opinion toward congressional leaders like Pelosi is harsh or, at best, murky.
A CBS News poll found just 11 percent view Pelosi favorably, while 37 percent view her unfavorably.
More than half either didn't have an opinion or didn't know enough to form one.
Senate Majority Leader Harry Reid's numbers were even worse; 8 percent viewed him favorably, while 23 percent viewed him unfavorably.
The poll of 1,059 adults was taken March 18-21. It had a margin of error of 3 percentage points.
But Pelosi, to keep her job as speaker, needs only to remain popular in her district and respected among her party colleagues -- so long as Democrats retain the majority. And in her San Francisco-area base, Pelosi's got the numbers to survive.
She pulled 72 percent of the vote in the 2008 general election -- the margin may have been much higher if anti-war activist Cindy Sheehan, who got 16 percent, hadn't been running as an independent. Pelosi pulled more than 80 percent of the vote in 2006.