Payne wins New Jersey primary to fill late father's seat in Congress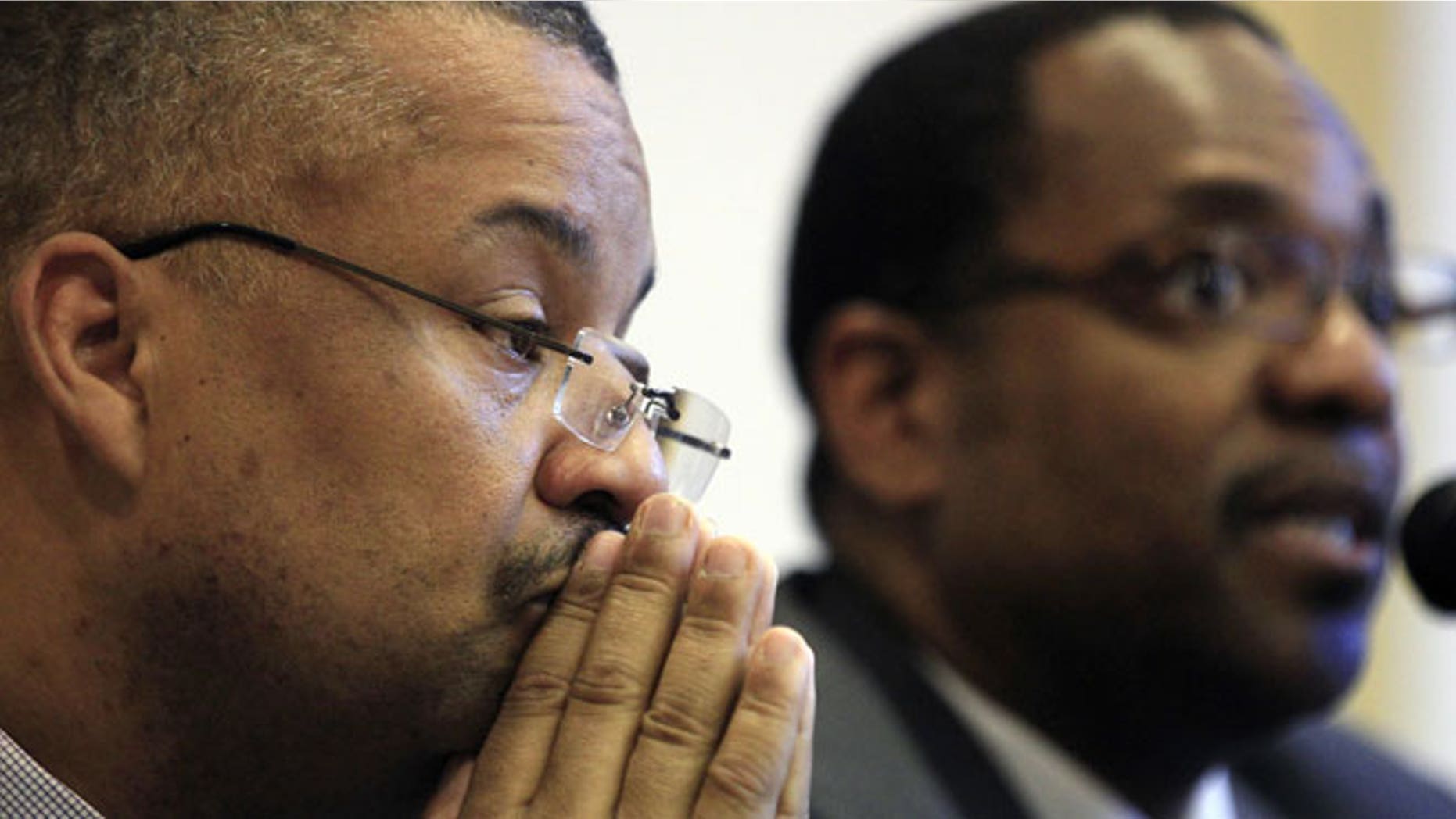 Newark City Council President Donald Payne, Jr. captured the Democratic nomination Tuesday to fill his late father's New Jersey House seat. Payne is now a virtual lock to succeed his father in Congress when the special election and the general election for the next Congress is held in November.
Most political observers expected Payne to win over Newark Councilman Ron Rice Jr. and state Sen. Nia Gill due to his establishment support and wide name recognition across the district.
Rep. Donald Payne, D-N.J., died of cancer March 6 after serving in the House for 23 years. The former chairman of the Congressional Black Caucus left a legacy of Africa issues advocacy on the House Foreign Affairs Committee. He was also the first African-American to represent the Garden State in Congress.
Although House Minority Leader Nancy Pelosi, D-Calif., endorsed the younger Payne's bid, the race largely didn't attract the political world's attention outside of New Jersey since the seat is expected to remain in Democratic control. But the campaign escalated into a battle between two Newark political machines.
The Payne family wields considerable power across the city from their positions in Congress and city council. But Rice, who serves on city council with Payne, also had significant name recognition as the son of Democratic state Sen. Ronald Rice.
Rice additionally touted endorsements from powerful unions such as the Services Employees International Union and Communications Workers for America. Both groups were expected to help gin up voter turnout in Rice's favor.
The race stood in contrast to the primary won by Democratic Rep. Bill Pascrell in a neighboring district that captured the national spotlight and cost $3.2 million between the two candidates, Pascrell and Rep. Steve Rothman. The House incumbents faced off after Rothman opted to move into Pascrell's Democratic-leaning district following New Jersey's loss of a seat from redistricting.