Panel Urges Federal Probe Following 'Grave' Testimony in Black Panther Case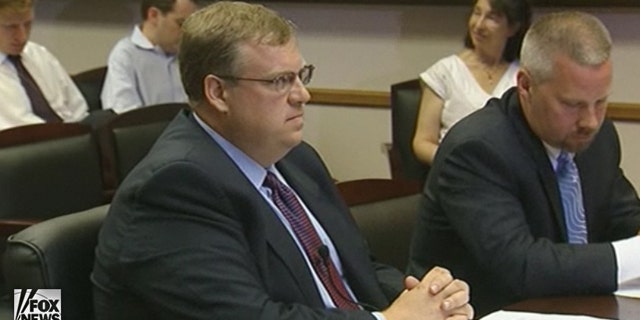 The commission probing allegations that the Justice Department wrongly abandoned a case against the New Black Panther Party has formally called for a federal investigation into claims that the department's Civil Rights Division will not pursue black defendants.
In a letter sent Wednesday to Assistant Attorney General Thomas Perez, the chairman of the bipartisan commission said testimony last week from an ex-Justice official raised "grave questions" about whether the division is "color blind" in its enforcement of the law.
"This testimony raised serious concerns as to whether the Civil Rights Division's enforcement policies are being pursued in a race-neutral fashion and further calls into question the department's decision to change course in the New Black Panther Party litigation," Chairman Gerald Reynolds wrote.
Former Justice attorney J. Christian Adams testified last week before the commission that his former employer not only abandoned the Black Panther voter intimidation case for racial reasons, but had instructed attorneys in the division to ignore cases that involve black defendants and white victims.
Perez told the panel in May to bring any such claims "to our attention" if there's evidence -- Reynolds wrote Wednesday that in light of the testimony, the Justice Department should follow up.
Reynolds also voiced concern about the Justice Department's "intransigence" in providing witnesses to testify and urged the department to allow former voting section chief Christopher Coates to appear before the panel. Adams repeatedly said last week that Coates' testimony would be critical to the investigation.
The probe stems from an incident on Election Day in 2008 in Philadelphia, where members of the New Black Panther Party were videotaped in front of a polling place dressed in military-style uniforms and allegedly hurling racial slurs while one brandished a night stick.
The Bush Justice Department brought the first case against three members of the group, accusing them in a civil complaint of violating the Voter Rights Act. The Obama administration initially pursued the case, winning a default judgment in federal court in April 2009 when the Black Panther members did not appear in court. But then the administration moved to dismiss the charges the following month after getting one of the New Black Panther members to agree to not carry a "deadly weapon" near a polling place until 2012.
Malik Zulu Shabazz, chairman of the party, told Fox News last week that the actions caught on video "were outside of organizational policy" and that the party does not "condone" the behavior. But he said the issue was being "overblown."
The Justice Department said in a statement last week that the Civil Rights Division determined "the facts and the law did not support pursuing claims" against the two other defendants and denied Adams' allegations.