Otto Warmbier's parents recognized at State of the Union in emotional moment
NEWYou can now listen to Fox News articles!
President Donald Trump acknowledged the family members of Otto Warmbier, a college student who died after suffering injuries while in North Korean captivity, during an emotional moment of his first State of the Union address.
Warmbier died at the age of 22 in June 2017, just days after he was returned to the U.S. by North Korea. A University of Virginia student, Warmbier had been arrested while on a trip to the Asian nation and tortured during his detention, his parents have said.
He reportedly suffered extensive brain damage while detained.
Trump recognized Fred and Cindy Warmbier, Otto Warmbier's visibly emotional parents, during his State of the Union remarks, calling them "incredible people."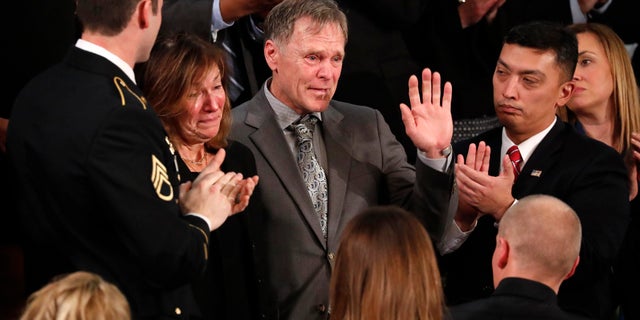 "You are powerful witnesses to a menace that threatens our world, and your strength inspires us all," Trump said. "Tonight we pledge to honor Otto's memory with American resolve."
The Warmbiers received a standing ovation from those in attendance in the U.S. Capitol.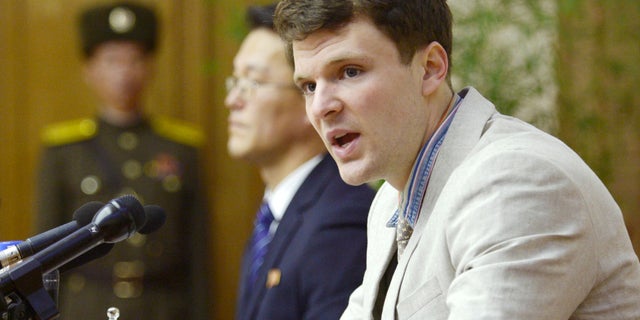 Trump highlighted Warmbier's death during his address to underscore his criticism of North Korea and reiterate the "nuclear threat" of the regime.
After Warmbier's death, Trump said the "era of strategic patience with the North Korean regime has failed" during an address from the White House.
During the State of the Union, Trump also recognized Ji Seong-ho, a North Korean defector who helps others escape the regime.
"Your great sacrifice is an inspiration to us all," Trump said.