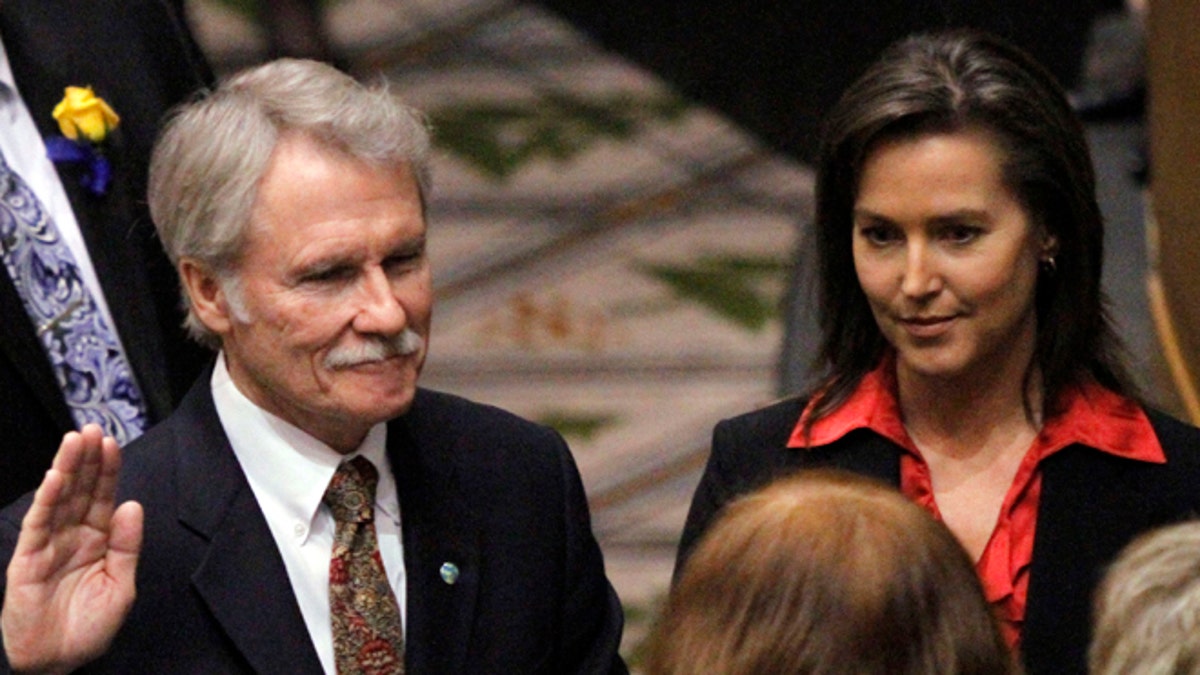 The Oregon Republican Party plans to file complaints on Wednesday with the state's Government Ethics Commission regarding Gov. John Kitzhaber and his fiancée Cylvia Hayes, following revelations about her being involved in plans to grow marijuana and that she accepted money for a fraudulent marriage in the 1990s, according to The Oregonian.
The revelations about Hayes have overshadowed Kitzhaber's campaign for governor since last week. The state GOP filing, though, deals with a separate controversy.
Party Vice Chairman Bill Currier said the complaints specifically pertain to Hayes' speaking engagements and whether Kitzhaber, a Democrat, ordered the loosening of guidelines on Hayes' dual roles as first lady and administration consultant.
The complaints would follow Kitzhaber on Tuesday also requesting the seven-member commission review Hayes' work in the governor's office and her contracts with three nonprofits.
The Ethics Commission said such a review can take at least 60 days and that a complaint can take as much as year to investigate.