Oregon Governor's Absences at Military Funerals Don't Go Unnoticed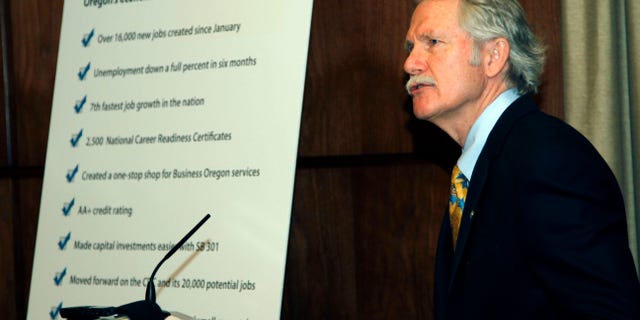 While some governors go out of their way to acknowledge the sanctity of military funerals, Oregon's new governor says he won't attend them in his state if it's inconvenient to him.
Gov. John Kitzhaber is making a departure from his predecessor, Ted Kulongoski, a former Marine who was so determined to attend military funerals he would cancel out-of-town travel to attend them. In fact, Kulongoski attended more than 100 military funerals during his eight years in office.
But Kitzhaber has missed both funerals observed in Oregon since he took office in January -- one for a Marine and another for an Army National Guard solider. Kitzhaber was in Washington, D.C., attending a national governor's conference during the first funeral and did not attend the second because he had a family conflict. Kitzhaber sent high-ranking officials in his place.
"I view my job as having a variety of responsibilities," Kitzhaber told reporters at a news conference, according to the Oregonian. "I doubt if I will be able to attend every single service."
It is not known how often governors across the country attend military funerals, but it isn't rare and some have ordered flags flown at half-staff on government buildings in honor of local soldiers killed in Afghanistan and Iraq.
Lawmakers in Oregon aren't happy about the new governor's stance.
"He's the commander in chief of the Oregon National Guard," Republican state Rep. Julie Parrish, wife of an Army National Guard solider, told the Oregonian. "It comes with responsibilities."