Opinion: New 2012 Regulations Will Inhibit Job Growth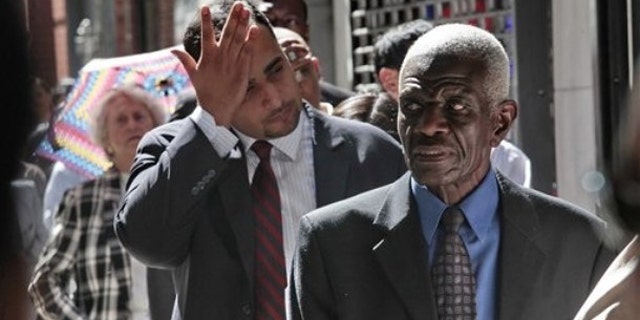 Nearly 16% of the U.S. is unemployed or under-employed, even higher for Latinos and Blacks, yet a slew of new regulations are expected to go into effect in 2012 that are already having deleterious economic ramifications.
According to the National Federation of Independent Businesses, nearly 4,300 new regulations are pending - 845 of which will specifically affect small businesses - that have increased business costs, or are expected to do so. This causes businesses to redirect money that could otherwise be spent on expansion and hiring. There are also hundreds of pending rules and regulations that have unidentified impacts on businesses' bottom lines, which concerns business planners and increases the risks involved in expansion.
Some regulations will always be necessary in a free-market economy, yet Democrats and Republicans are generally pitted against each other in a battle over the sheer volume of regulations and how much of an economic impact is worth the regulation in question. Fancy light bulbs may be good for the environment, but if you have to lay someone off in order to install the more expensive alternative in your offices, does the immeasurable environmental benefit outweigh the very real problem of a family losing its means for support?
Among even the known regulations taking effect in 2012, the economic impact is immense. For example, new accounting standards go into effect in the first quarter of 2012. The new changes in accounting standards are intended to make it easier to compare financial statements of companies across the globe, but inadvertently distract resources and time from a company's core competency and goals. . . unless, of course, your core competency is accounting, then it's a field day. These regulations are good for accounting firms, but detrimental to the rest of the U.S.
Tax concerns are some of the biggest for most firms, large and small. Through 2010 and extended into 2011, the research and experimentation tax credit saved companies an estimated $6 billion per year and boosted innovation in technologies and other industries, which keep American businesses ahead of the rest of the world. With higher taxes and greater uncertainty, companies will innovate less, expand less, and hire less. As these types of tax credits are allowed to expire, the U.S. government will temporarily gain in the form of increased revenues, but American ingenuity and competitiveness will lose.
The biggest talk of the town since the new Administration took office has been the new health care law and its effect on businesses from small to large. As pending regulations, as well as those already in practice, are pressuring companies to pass on costs to consumers, businesses will incur increased costs and reporting practices, causing many companies to scrap employee health coverage altogether. Those who have chosen to maintain their plans and have not received a waiver (sorry if you do not live in Nancy Pelosi's district) can see increased taxes on "Cadillac" plans as well as surcharges to pay for government research. Companies will continue to pass on higher costs by reducing the amount of coverage offered and reducing investments in expansion and hiring. Again, businesses, employees, and Americans lose.
New EPA standards are constantly touted as having benefits that outweigh the economic impacts of their regulations. However, many of the regulatory benefits are based on evidence that is unprovable and do not study the exact economic effect that is expected to be incurred. For example, the recently introduced Mercury Air Standards regulation is expected to come with an estimated $11 billion per year increase in costs to consumers and businesses in the form of higher energy costs for homes as well as in the production of good and services. These higher costs will, again, divert funds away from business hiring and expansion, resulting in fewer jobs created. Fewer jobs mean worse public health and welfare for the entire country. Everyone loses.
Combined with the fact that hundreds of new regulations are pending or yet to be written, many businesses are financially paralyzed. They refuse to invest or hire until they can have more certainty in their economic futures. What is so surprising and unknown to most is that most legislation is passed with the exact regulation to be written by the government agency implementing and overseeing the policy.
The danger to this level of uncertainty is that, even after a regulation is passed, its exact effect continues to be unknown, causing business plans to remain in limbo for some time. Far too often the real effect on the bottom line takes years to determine and in the meantime companies are hesitant to plan, expand, invest, and hire, hurting all Americans in an already slow economy.
Justin Vélez-Hagan is the National Executive Director of The National Puerto Rican Chamber of Commerce, and an international developer of senior living facilities. Justin is also a contributing writer for Politic365 and a member of the U.S. Air Force Reserve. He can be reached at JustinV@NPRChamber.org or @JVelezHagan.
Follow us on twitter.com/foxnewslatino
Like us at facebook.com/foxnewslatino