Officials Warn Swine Flu Outbreak Will Likely Lead to U.S. Deaths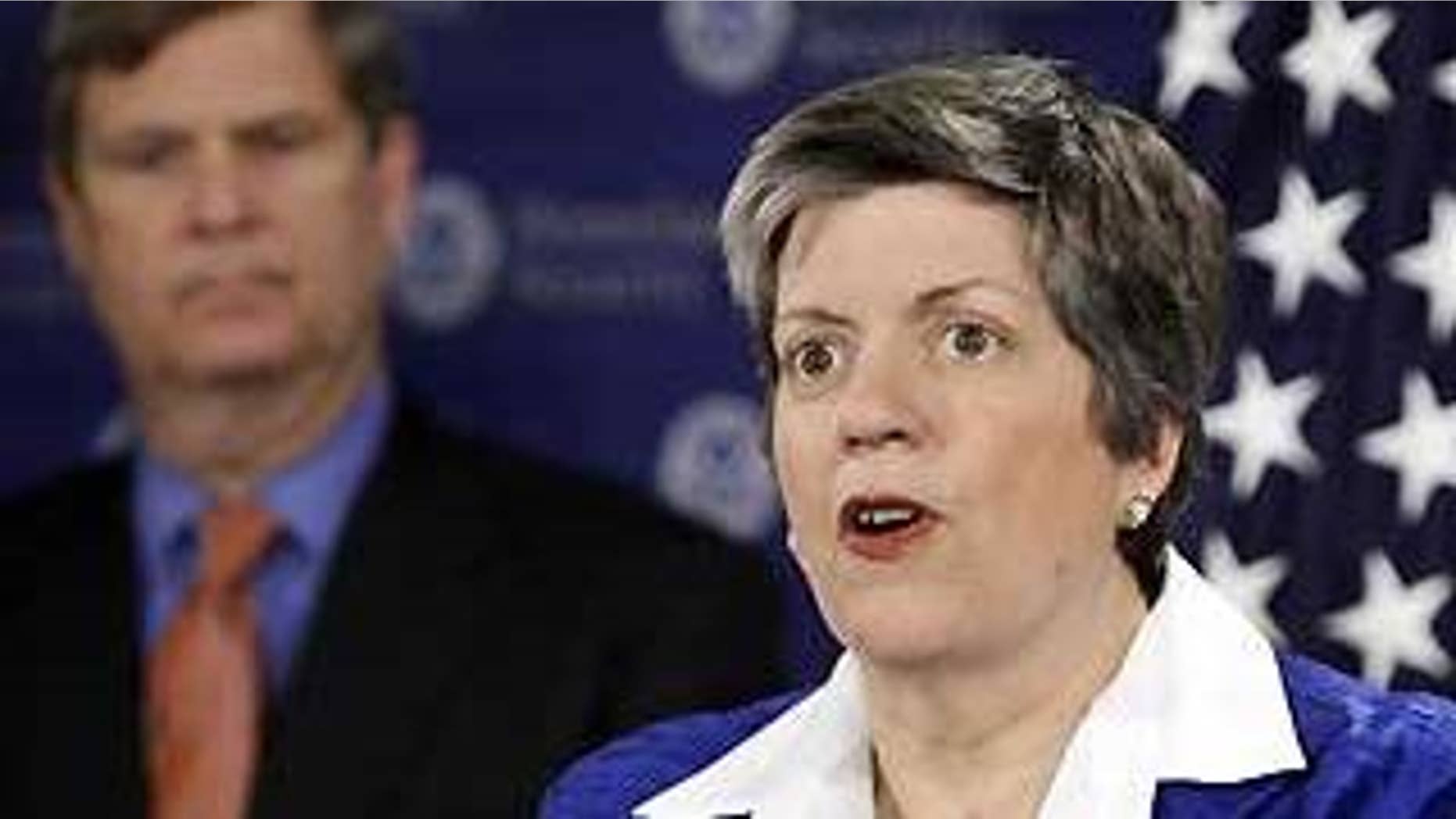 The federal government on Tuesday began preparing Americans for deaths linked to the outbreak of swine flu -- an inevitable outcome of such an outbreak, as it is with seasonal flu -- as the Obama administration took additional steps to stop the spread of the virus.
At the same time, U.S. officials urged the public to stop using the term "swine flu," since swine apparently are not infected with the virus and this misconception is triggering unwarranted fears about U.S. pork.
The warnings about possible fatalities came as the Los Angeles County coroner's office investigated two potentially flu-related deaths and determined there likely wasn't a connection to swine flu.
Flu outbreaks typically kill 250,000 to 500,000 people worldwide every year. One of the key differences with the new so-called swine flu outbreak is that vaccinations aren't available yet and may not be for weeks or months.
"I fully expect we will see deaths from this infection," said Richard Besser, acting director of the federal Centers for Disease Control.
Despite the warnings, the administration continued to urge calm and publicly detail the precautionary steps it was taking.
"This outbreak is a cause for concern, not yet a cause for alarm," Security Secretary Janet Napolitano said while predicting the outbreak will get worse. "It is very likely that we will see more serious presentations of illness and some deaths as we go through this flu cycle."
Besser said the country has 64 confirmed cases across five states, with 45 in New York, one in Ohio, two in Kansas, six in Texas and 10 in California. At least four other cases have been reported by states. He said at least five people are hospitalized with swine flu in the United States.
Federal officials suggested that the outbreak could get worse before it gets better.
"Based on the pattern of illness we're seeing, we don't think this virus can be contained. ... But we do think we can reduce the impact of its spread, and reduce its impact on health," Rear. Adm. Anne Schuchat, the CDC interim science and public health deputy director, told a Senate Appropriations health subcommittee.
She warned that not only might the disease get worse, "it might get much worse."
Officials urged the public Tuesday to refer to the virus by its scientific name -- H1N1 -- not swine flu. And they criticized the dozen or so countries that have imposed bans on U.S. pork products.
Agriculture Secretary Tom Vilsack and U.S. Trade Representative Ron Kirk offered assurances that U.S. pork is safe to eat, calling recent moves to ban U.S. pork not grounded in science.
The virus is not transmitted by food.
"There is no basis for restricting imports," Napolitano said.
The White House on Tuesday asked Congress for $1.5 billion to fight the outbreak. President Obama sent a letter to lawmakers, asking them for a supplemental spending plan to build drug stockpiles and monitor future cases.
An administration official said in an e-mail that the funding could be used for a number of purposes.
"We have asked the Congress to provide these funds with maximum flexibility to allow us to address this emerging situation," the official said. "Among the uses of these funds could be: supplementing anti-viral stockpiles; developing a vaccine; supporting monitoring, diagnostic, and public health response capabilities; and assisting international efforts to stem this outbreak."
Napolitano said the federal government was establishing a special task force to deal with the outbreak, in addition to other steps already under way. These include sending 12 million antiviral doses and additional medical equipment to the states, screening travelers for flu symptoms at the borders and continuing to urge Americans to avoid non-essential travel to Mexico -- which is ground zero for the outbreak.
Mexico has had more than 150 deaths believed to have been caused by swine flu, but there haven't yet been any confirmed swine flu deaths in the United States. Napolitano dismissed suggestions that the U.S. should close its borders.
The State Department also has closed its embassy in Mexico City and all nine consulates in the country until May 6 in accordance with Mexican regulations aimed at stopping the spread of the flu.
While some Asian countries have deployed thermal sensors at airports to screen passengers from North America for signs of fever, the U.S. does not use such technology.
That approach came up at Tuesday's emergency Senate hearing, when Sen. Kay Bailey Hutchison cited school closings in Texas and asked whether more could be done at border crossings to keep those infected with the flu out -- including temperature monitoring.
Schuchat, the CDC official, said that such temperature screening, based on past experience, was "not very robust ... There's some quality of testing issues."
She suggested that border controls, in general, are tighter in the United States than in many Asian countries doing the temperature screening.
In California, Gov. Arnold Schwarzenegger also declared a state of emergency that will help state agencies coordinate efforts in response to the outbreak of the illness.
The Associated Press contributed to this report.