Officials: Probe Into Navy Videos to Include Higher-Ups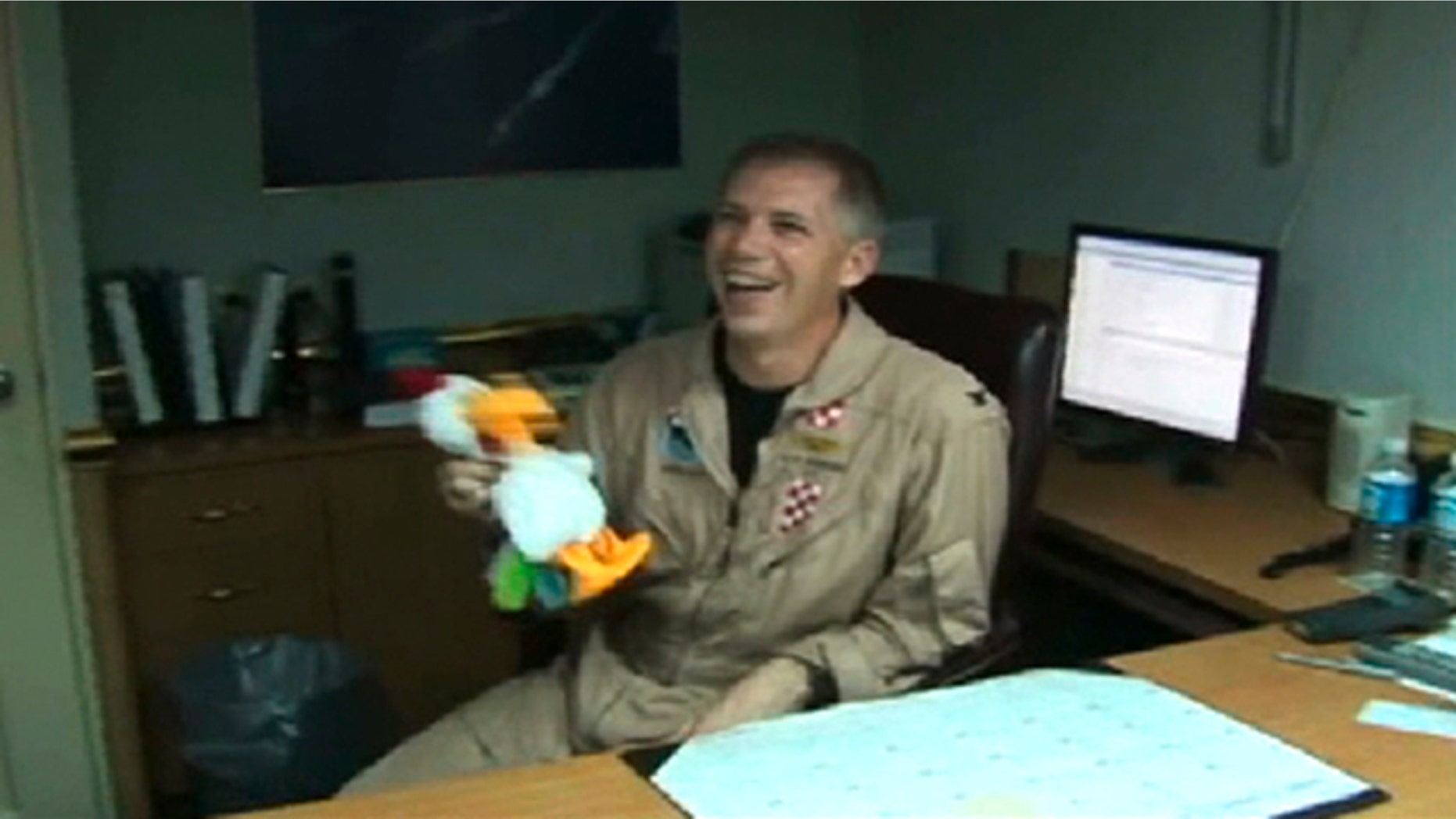 WASHINGTON -- Defense officials said Wednesday that investigators will likely question those who served as Capt. Owen Honors' superior officers at the time he was making a series of lewd videos aboard a nuclear-powered aircraft carrier.
The Navy relieved Honors of command of the USS Enterprise on Tuesday, days after the videos surfaced. Honors was second in command of the warship in 2006 and 2007, when he produced, starred in and showed the satirical videos, which included slurs against gays and suggestive shower scenes.
Navy officials declined Wednesday to identify those being questioned in the probe. But several defense officials, who all spoke on condition of anonymity because they were not authorized to discuss the case publicly, said that investigators could potentially question two of the Enterprise's top commanders from 2006-2007 and two commanders of the strike group the carrier sailed with during that period.
Rear Adm. Lawrence Rice commanded the Enterprise from December 2004 to May 2007 and Rear Adm. Ron Horton commanded the ship from mid-May 2007 to May 2010. Rear Adm. Raymond Spicer commanded the Enterprise carrier strike group from August 2005 to February 2007 and Vice Adm. Daniel Holloway commanded the strike group from February 2007 to August 2008.
The four could not be reached for comment on Wednesday.
It was unclear when the videos were aired. Officials said they were trying to determine who among the senior Navy leadership knew about the videos when they were shown repeatedly to thousands of crew members aboard the nation's oldest nuclear-powered aircraft carrier.
The Navy said earlier that Honors had been dealt with regarding the videos several years ago. But it was not clear whether he was reprimanded and, if so, whether that was done in writing. Officials have said privately that it would be nearly unthinkable for Honors to have been promoted and given command of the ship if he had received a written reprimand.
The videos were obtained by the Virginian-Pilot newspaper in Norfolk and portions have been broadcast repeatedly on television news programs since the weekend. The Navy on Tuesday announced that Honors was stepping down as ship commander and being reassigned to administrative duties ashore.
The Navy needed to act quickly, if it was to act at all, because the Enterprise is scheduled to deploy this month to the Middle East to support combat operations in Afghanistan.
Many sailors aboard the ship at the time have defended Honors on Facebook postings, contending he was simply providing a much-needed morale boost during long deployments at sea. Senior military officials said the video showed an extreme lack of judgment and undermined his ability to command.