Obama's Travel Plan Waylaid Again?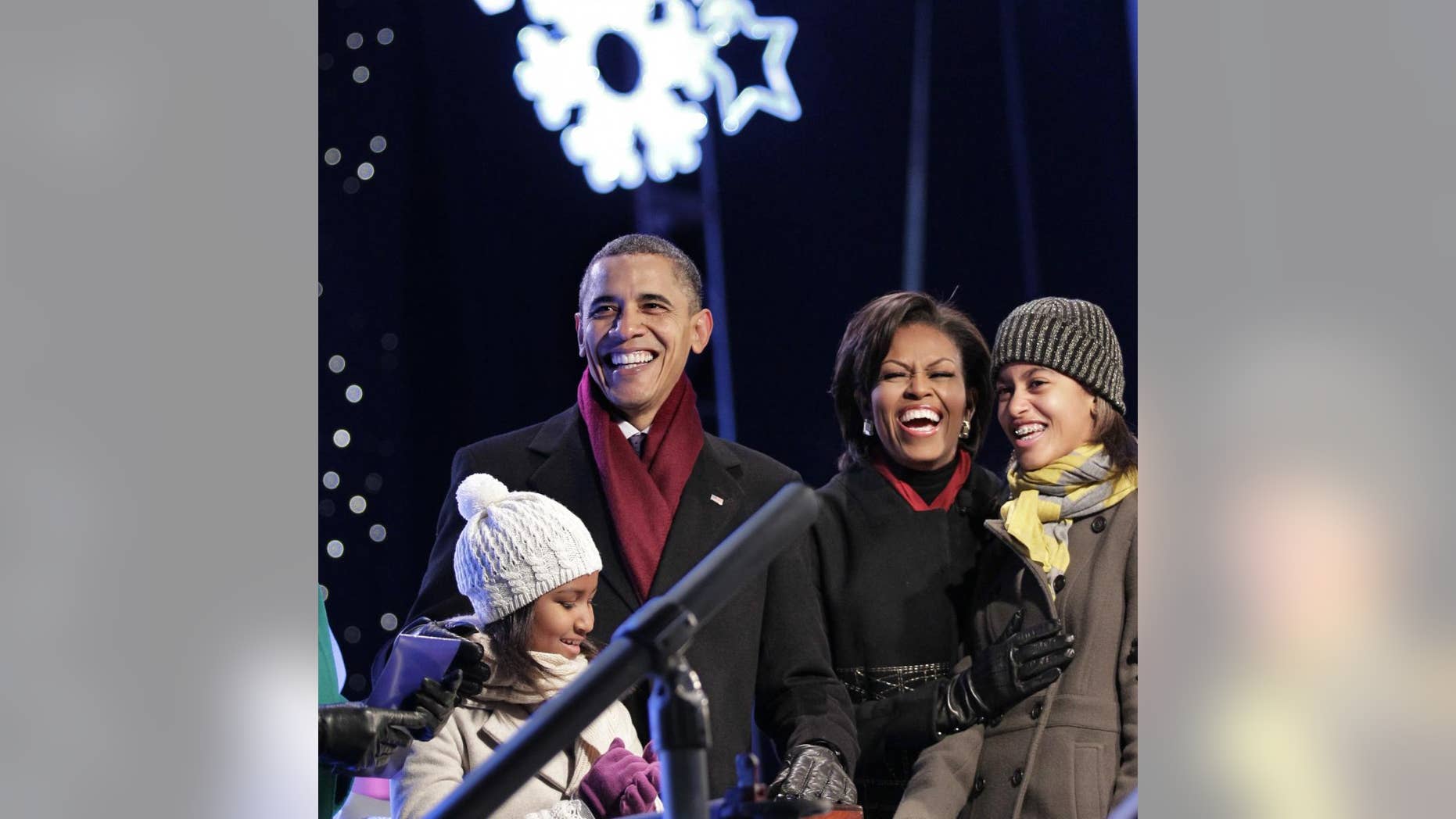 As Capitol Hill grinds toward the end of the year, closing in on the end of the lame-duck Congress, President Obama may be forced, again, to change potential travel plans due to important votes on the Hill that need White House backing.
The president and his family typically take a winter vacation and in the past have gone to Hawaii, where he spent much of his childhood. But with many votes still left to be held and Democrats complaining about the tax deal Obama worked on with Republicans , Christmas vacation may not be starting as quickly as hoped for by the Obama family.
Already, some members on the Hill are clamoring for a visit by the president. Fox News Senior House Producer Chad Pergram reports some representatives in the Congressional Black Caucus have been vocal in asking for Obama to come and speak to Democrats about the proposal - a proposal that faces fierce opposition from within the Democratic party. "We'd like to see that," said Congresswoman Barbara Lee regarding a trip to the Hill by the president. "The president would hear the same message that we delivered to Biden." Lee said. By all accounts the message delivered to Biden and heard loud and clear back at the White House has been one of disapproval.
This wouldn't be the first time the Obama family has had to change some travel plans. Last December, the president delayed his family departure to Hawaii for a vote on health care. Then in March and again June of this year, the president cancelled a foreign trip to Indonesia and Australia. The March trip was cancelled because of another health care vote, the one that got the legislation passed, and the June trip due to the BP oil spill.
As it stands the Senate still has to start debating the tax rate extension plan and the White House is hoping that the Department of Defense Authorization Bill which includes a provision to repeal "Don't Ask, Don't Tell" will be brought up for a second vote before the Senate leaves as well as a vote on the START treaty (Strategic Arms Reduction Treaty). The DOD Authorization Bill failed in the Senate last night but the White House seems hopeful there's a legislative solution to move the bill forward and that DADT will get an "up or down" vote this year before the session is done. Regarding START, the White House continues to press for a vote this year on the treaty and has highlighted various statements of support from former presidents and secretaries of state, both Republican and Democrat, in the hopes of pushing Senate Republicans to stop their opposition to the vote.