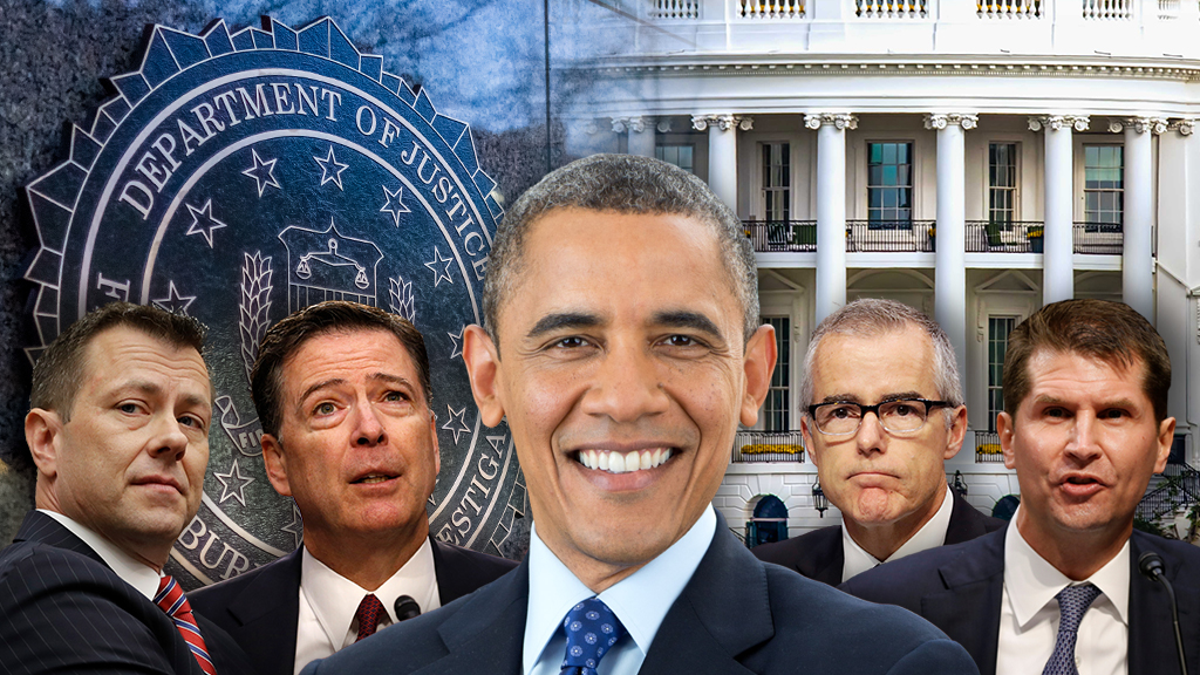 Another top FBI official who helped oversee the Trump-Russia and Clinton email investigations is retiring, as the last traces of the bureau's embattled leadership team that once stood under Barack Obama's presidency disappear.
The official, Bill Priestap, will retire from his post as assistant director of the FBI's counterintelligence division by the end of the year.
"Assistant Director Bill Priestap became eligible to retire and has chosen to do so after 20 years of service," an FBI spokesperson told Fox News on Wednesday.
Priestap, who participated in the bureau's investigation into Hillary Clinton's private email server and the FBI's initial probe into Russian meddling and potential collusion with Trump campaign associates during the 2016 presidential election, has testified before Congress on multiple occasions regarding the bureau's handling of both investigations.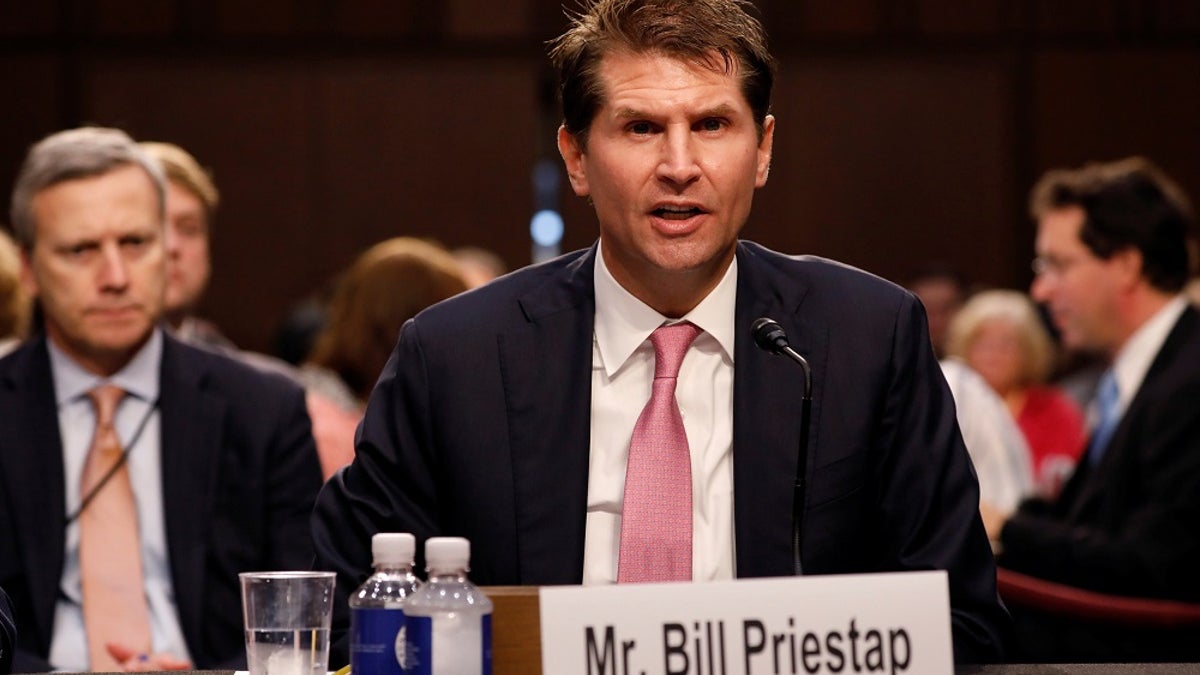 His departure, which reportedly was unrelated to the controversies surrounding those investigations, is significant, as it marks the de facto end of the Obama-era leadership team -- which has been steadily disbanding since the early months of the Trump administration amid a combination of firings and retirements.
Here's a look at other top FBI officials who have since left the bureau, or been removed:
Former FBI Director James Comey
James Comey, the highest-profile of the lot, was the first to go, though he has remained in the spotlight ever since his departure. President Trump fired Comey on May 9, 2017, after a recommendation from Deputy Attorney General Rod Rosenstein, who pegged his advice on Comey's handling of the Clinton investigation, though other factors are suspected of playing a role.
Comey has been hit with scrutiny from both sides of the aisle over the bureau's handling of the Clinton probe. Comey first announced in July 2016, during the heat of the presidential race, that he would recommend no charges against the former secretary of state while calling her handling of classified information on her server "extremely careless." But just days before voters cast their presidential ballots, on Oct. 28 2016, Comey unilaterally announced he would re-open the investigation due to new emails uncovered on the laptop of Anthony Weiner—the husband of Clinton confidante Huma Abedin. Clinton and Democrats have argued that his actions contributed to her loss.
When Trump took office, Comey decided to memorialize conversations between the two regarding the FBI's investigation into Russian meddling. One of the memos detailed a conversation the two had in February 2017 regarding Trump's former National Security Adviser Michael Flynn, and his communications with Russian Ambassador Sergey Kislyak. According to Comey's memo, Trump asked that the former director shut down the investigation into Flynn, allegedly making the infamous statement: "I hope you can let this go."
Comey ultimately shared the memos with his friend, Columbia Law School Professor Daniel Richman, who now serves as his attorney, with the intention of Richman leaking the memos to the press to spur the appointment of a special counsel. One week after Comey was fired, Rosenstein, who oversaw the Justice Department Russia investigation after former Attorney General Jeff Sessions recused himself, appointed Special Counsel Robert Mueller to investigate.
Comey is slated to return to Capitol Hill in the coming days, appearing before the House Judiciary Committee to share his testimony on both the Clinton and Trump probes in a closed-door setting.
Former FBI Deputy Director Andrew McCabe
Former FBI Deputy Director Andrew McCabe, who was Comey's No. 2 and tasked with leading the bureau upon his termination, was fired by former Attorney General Jeff Sessions in March, just days before he would have been eligible for a lifetime pension, after it was determined that he lied to investigators reviewing the bureau's probe of Clinton's server.
Sessions fired McCabe after the DOJ inspector general revealed McCabe had made "an unauthorized disclosure to the news media and lacked candor –including under oath—on multiple occasions." Inspector General Michael Horowitz determined that McCabe had not been forthcoming in regard to the handling of the probe, which in turn, sparked a disciplinary process that recommended McCabe's firing.
That probe, though, was kick-started by Comey, who admitted to ordering the investigation this spring during an interview on his media blitz to promote his memoir. Comey said he believed McCabe was a "good person," but that he "lied."
McCabe, who served as acting FBI director from May 2017 until August 2017, when FBI Director Christopher Wray was confirmed to his post, was removed as Wray's deputy in January after months of conflict-of-interest complaints from Republicans, including the president.
McCabe also led the bureau during the early months of the Russia investigation. Republicans accused McCabe of abusing the Foreign Intelligence Surveillance Act (FISA), by signing FISA warrants targeting former Trump campaign adviser Carter Page.
Peter Strzok and Lisa Page
Peter Strzok, a former senior counterintelligence agent, and Lisa Page, who worked as FBI general counsel, both left the bureau after a raging controversy over their apparent political bias.
Strzok and Page, who were romantically involved, first fell under intense scrutiny in December 2017, when the Justice Department inspector general revealed the two exchanged numerous anti-Trump text messages, dating back to 2016. The two discussed 2016 campaign politics and repeatedly blasted Trump. Some text messages also reflected apparent concern about being too tough on Clinton during the email probe.
One text message from Strzok to Page even vowed to "stop" Trump from becoming president.
Page and Strzok both worked on Mueller's Russia investigation. Page left the special counsel's office in the summer of 2017 after serving a short detail, and Strzok was removed and reassigned to the FBI's Human Resources division after the politically charged text messages were uncovered last year.
Both Page and Strzok testified on Capitol Hill this summer—Page in a closed-door setting, and Strzok in an hours-long public grilling before the House Oversight Committee. In May, Page resigned from her post at the bureau. Strzok first lost his security clearance, and then was escorted from his FBI office. By August, Strzok was officially fired.
The inspector general is currently investigating whether Strzok's anti-Trump bias factored into the launch of the bureau's Russia investigation.
James Baker
James Baker served as FBI's general counsel and left the bureau on May 4—the same day as Lisa Page.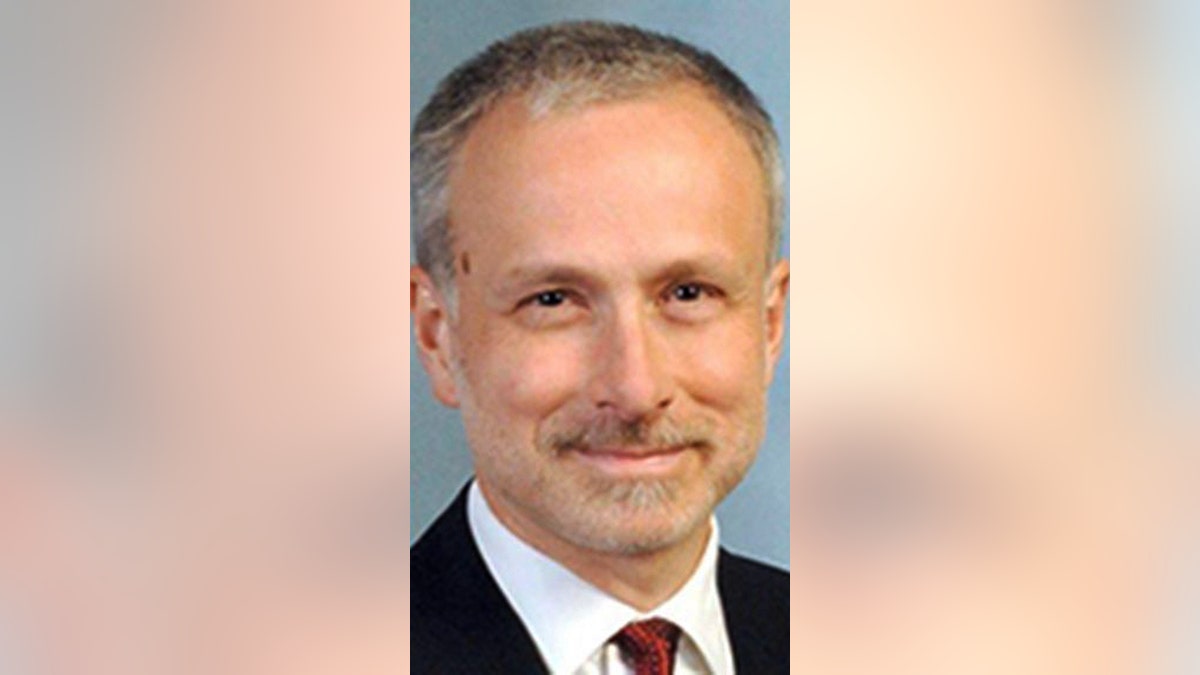 Baker, a top FBI lawyer, was reassigned in late 2017 as an adviser to current FBI Director Wray, after being the subject of a Justice Department investigation on the suspicion of leaking classified information about the salacious anti-Trump dossier to a journalist.
Baker currently is a visiting fellow of governance studies at The Brookings Institution.
James Rybicki
James Rybicki, who served as chief of staff to Comey, left the FBI in January. He served as chief of staff to Wray in the first months of his leadership but left the bureau amid scrutiny over his role in the Clinton email investigation.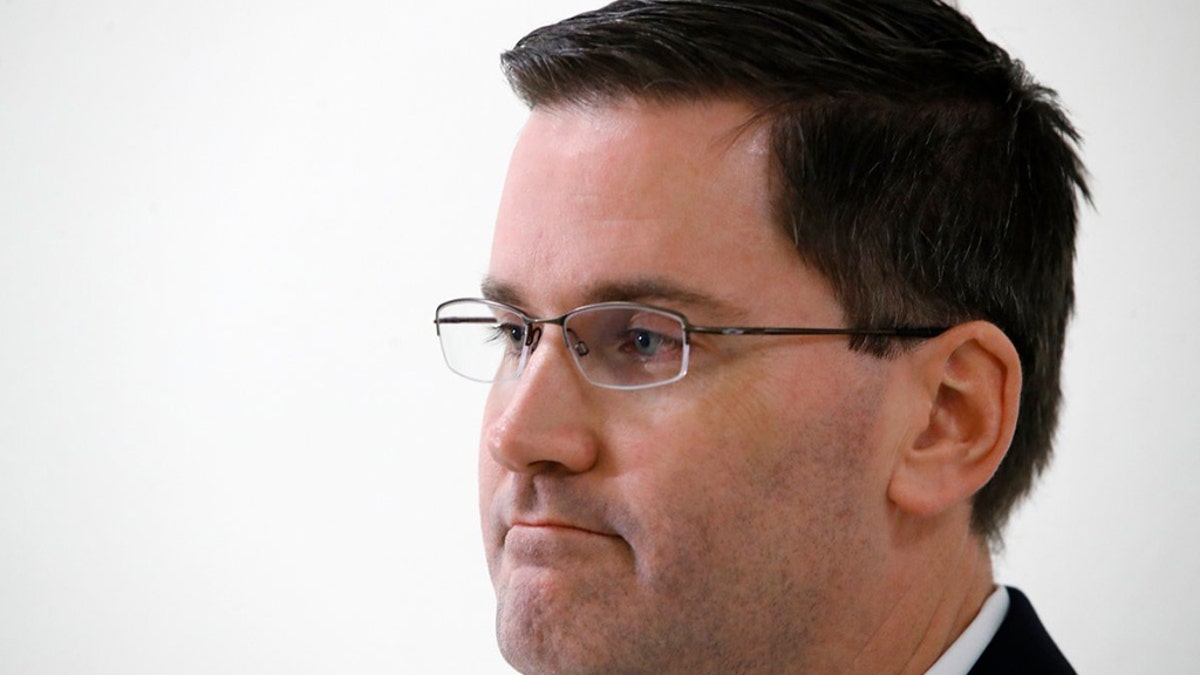 Rybicki was not fired. Instead, his departure was "in the works for a while," according to law enforcement sources.
Wray said in January that Rybicki was leaving for "an opportunity in the corporate sector," and that he would be "dearly missed by the FBI family—and me personally."
Michael Kortan
Michael Kortan, assistant director of public affairs at the FBI, retired from his post in February.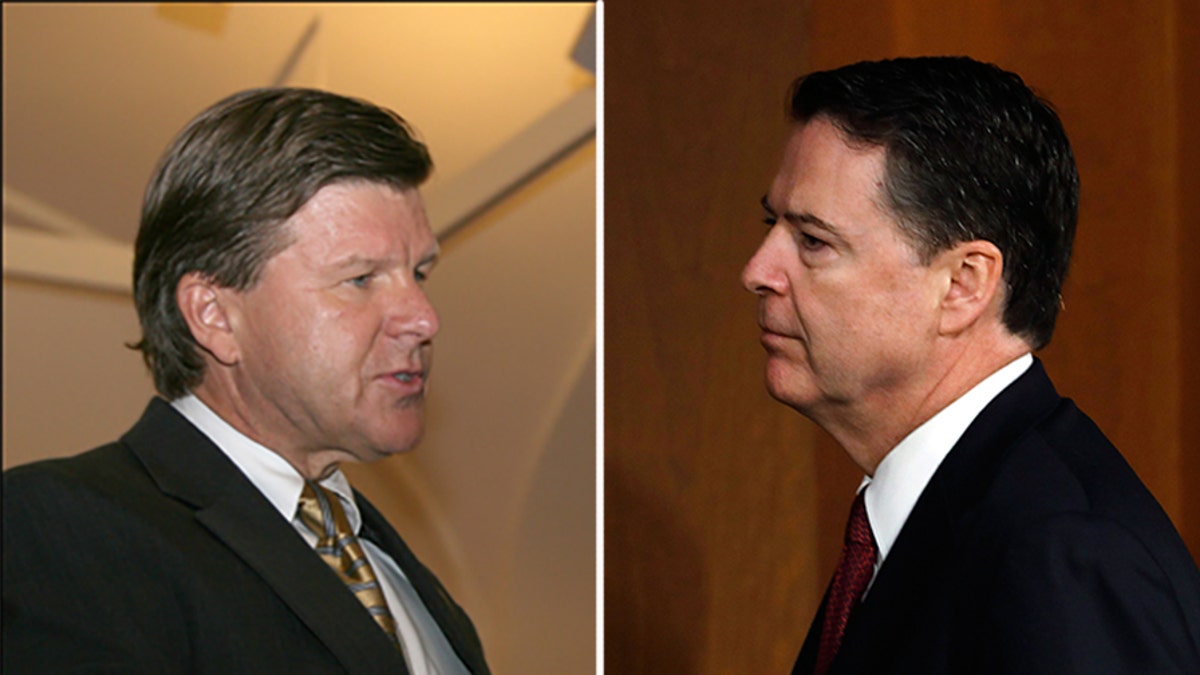 Kortan worked at the FBI for 33 years.
Josh Campbell, James Turgal, Greg Bower, Michael Steinbach, John Giacalone
Josh Campbell, a former special assistant to Comey, left the bureau this year and joined CNN as a law enforcement analyst.
James Turgal, a former assistant director to the FBI, left the bureau in October 2017 and now works at Deloitte in Cyber Risk Services.
Greg Bower, the FBI's top congressional liaison, left the bureau in April, amid multiple congressional probes and inquiries into the FBI's Clinton and Russia investigations.
Michael Steinbach, the former head of the FBI's national security division, and his predecessor John Giacalone both left the bureau and have appeared on Capitol Hill for interviews with committees.
Fox News' Catherine Herridge, Samuel Chamberlain, Bradford Bentz, and Brian Flood contributed to this report.