ObamaCare opens to widespread delays, more Capitol Hill wrangling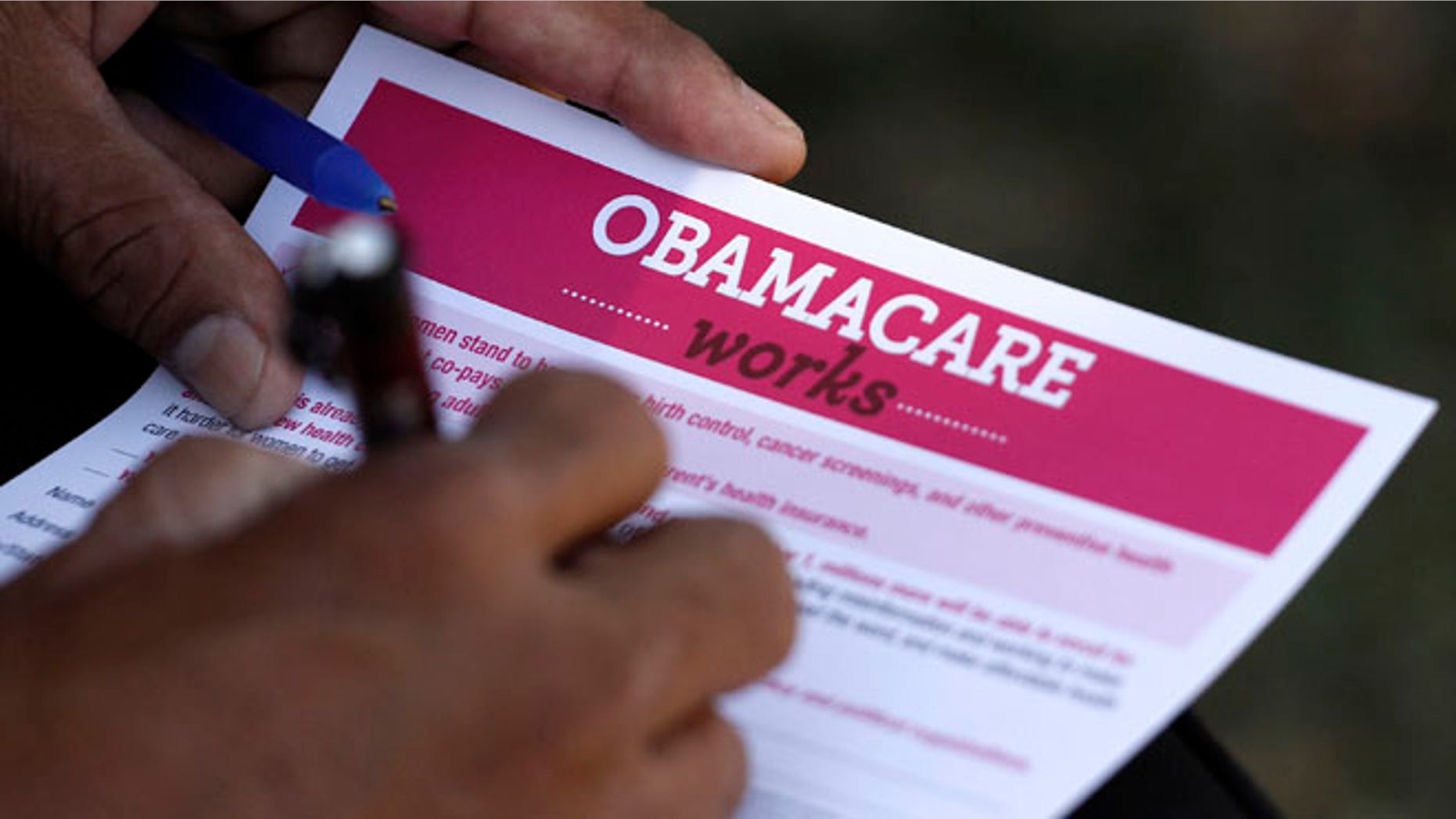 The opening day of ObamaCare was marked by glitches, as Capitol Hill lawmakers continued their ugly partisan fighting over the law.
The reports of delays and shutdowns caused by glitches were widespread, from the federal site that went on line several hours late to a handful of state-run sites that either were slow to open, didn't allow purchases or never opened -- as was the case in Washington state.
Meanwhile, on Capitol Hill, Democrats continued to blame Republicans for "shutting down the government" by tying a temporary spending bill to delaying the start of ObamaCare.
The Democrat-controlled Senate rejected several variations of that House Republican offer over the past week, resulting in the government slimdown that began at midnight Monday.
Virginia Rep. Scott Rigell said Tuesday fellow Republicans have put up a "tremendous fight" and that he was proud of the House GOP conference.
"There were one, two or three alternatives for the Senate to consider," he said. "The offers were not met with any counteroffer."
House Democratic Whip Steny Hoyer said Tuesday afternoon that trying to blame his party for the slimdown "is so patently absurd and unbelievable that it's hardly worth responding to. … [Republicans] continue to refuse to compromise."
But House Speaker John Boehner, echoing the argument of fellow ObamaCare critics, said the glitches and delays prove the law is "not ready for prime time."
However, President Obama and others argued the overwhelming interest in buying insurance on exchanges was a major cause of the delays and that the glitches were only minor delays in the effort to provide access to coverage for the country's estimated 48 million uninsured.
"Like every new law, there will be glitches we'll fix," he said during a Rose Garden speech. "This morning the [federal] site has been running more slowly than it normally will. The reason is more than one million people visited healthcare.gov before 7 this morning. There were five times more users this morning than had ever been on healthcare.gov at one time."
He also said Americans could sign up by phone and announced an 800 number.
New York officials said roughly two million people had visited their state-run site by mid-afternoon.
However, Washington state residents going to their state-run exchange were greeted with the words "Connection Refused." Officials said the problems impacted only some visitors, but the site appeared down into Tuesday evening.
In Oregon, which has one of the country's 16 state-based exchanges, ;glitches also materialized.
Visitors were told: "Online enrollment is coming soon! Sign up to receive an email notification when it's available."
Officials had warned earlier this week visitors would need an insurance agent or another third party to sign up in the first several weeks.
ObamaCare insurance is set to kick in January 1.
On Monday, Health and Human Services Secretary Kathleen Sebelius, acknowledging likely exchange problems in the first days and weeks, compared the situation to an Apple software update on one of its devices.
"No one is calling on Apple to not sell devices for a year or to get out of the business because the whole thing is a failure," she said. "Hopefully, they'll give us the same slack as they give Apple."