Obama warns Republicans rejecting tax offer will spoil Christmas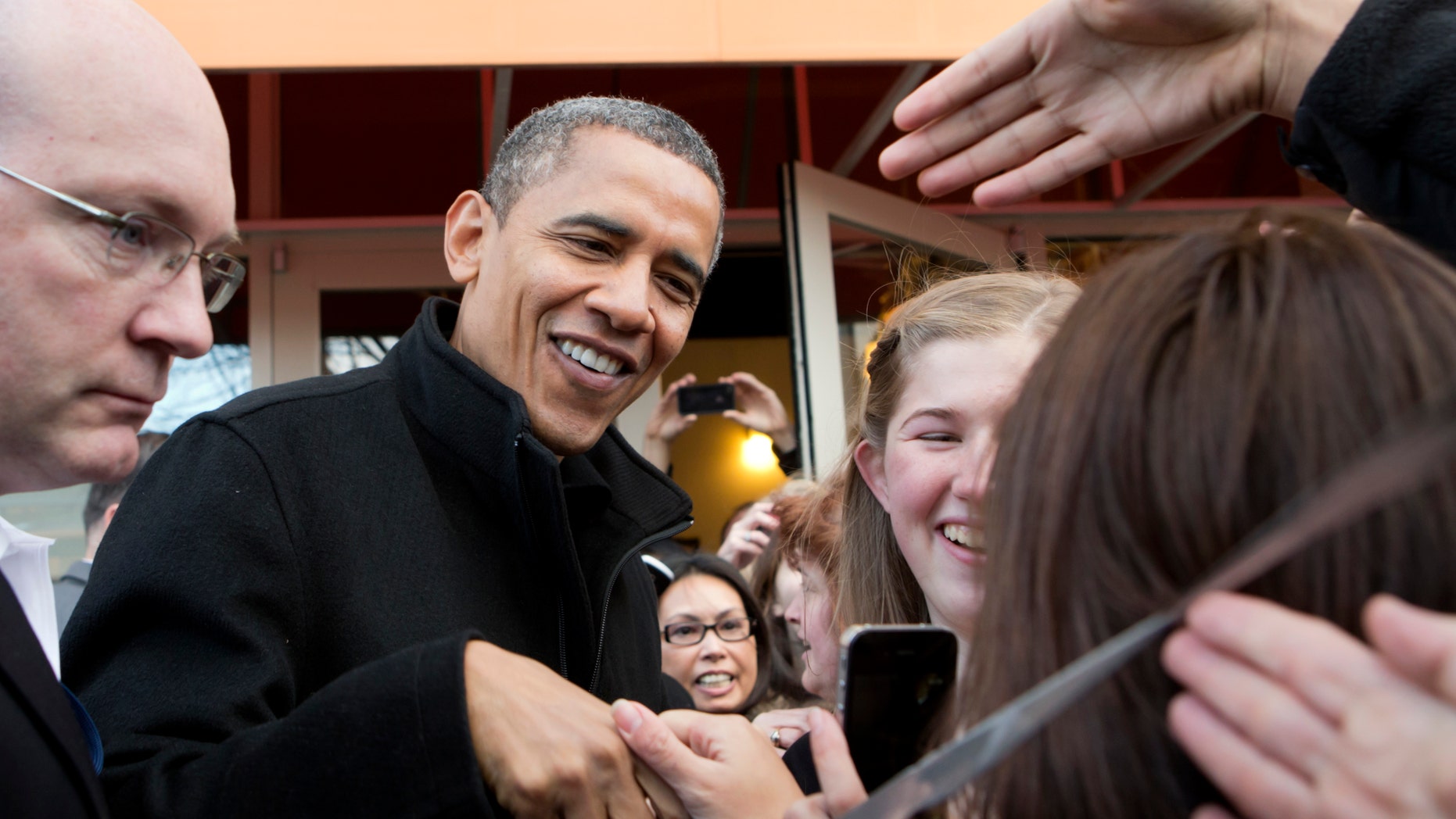 President Obama returned to campaign mode on Monday – casting Republicans as against the middle class by saying their failure to accept his offer for a limited extension of tax breaks will essentially ruin Christmas for consumers and retailers.
Obama laid out his case in an open letter that starts by underscoring its timing -- coming on one of the busiest shopping days of the year, Cyber Monday, in which consumers take advantage of online bargains.
The president has promised he will immediately sign an extension of the lower Bush-era tax rates, but only for American families bringing in less than $250,000 annually. Republicans want to preserve the lower rates for all Americans, including the 2 percent of households that earn more than $250,000.
Obama starts the two-page letter by appealing to all of Congress to accept his offer, but he notes near the end that "congressional Democrats" already are on board with the deal.
"Stop holding the middle class and our economy hostage over a disagreement on tax cuts," the letter states, as Congress returns to Washington this week to try to reach a deal that would avert the $500 billion mix of tax increases and budget cuts set to take effect in early January.
"The election is over," Senate Minority Leader Mitch McConnell said Monday from the chamber floor. "It's time for the president to present a plan that ... goes beyond the talking points of the campaign trail."
The National Retail Federation was among the first Monday to take issue with the letter.
"It is encouraging to see the administration's acknowledgment that retailers and their customers will be among the hardest hit if our elected officials fail to address ongoing economic uncertainty," group spokesman Stephen Schatz said. "However ... cherry-picking reforms only serves to reinforce the well-placed fears of American consumers and retailers that the status quo will once again rule the day."
White House Press Secretary Jay Carney said the president talked over the weekend with House Majority Leader John Boehner and Senate Majority Leader Harry Reid about negotiations.
Fox News has learned that Republican leaders will meet Wednesday with corporate leaders to get their input.
Among those scheduled to meet on Capitol Hill are Doug Oberhelman. chief executive officer of Caterpillar Inc.; Lloyd Blankfein, chairman and chief executive officer of Goldman Sachs Group; and Thomas Wilson, president of Allstate.
The president's pitch also comes one day after two top congressional Republicans – South Carolina Sen. Lindsey Graham and New York Rep. Peter King -- went on TV to say they would break a long-standing pledge not to increase taxes as part of an effort to reach a deal with Democrats that would keep the economy from going over the so-called "fiscal cliff" early next year.
The decades-old pledge is by the advocacy group Americans for Tax Reform, whose founder, Grover Norquist, told Fox News on Monday the bigger issue is whether Democrats will do their part by cutting entitlements.
"The Dems have said heck no to entitlement reform," he said. "They ought to be looking at that instead of raising taxes."
Graham and King were followed Georgia Republican Sen. Saxby Chambliss who on Thursday said: "I care more about my country than I do about a 20-year-old pledge."