Obama to Texas Reporter: 'Let Me Finish My Answers Next Time'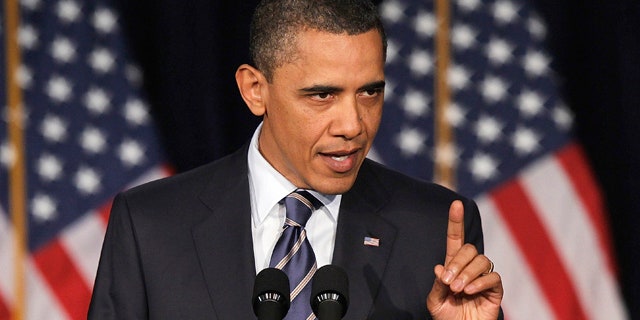 When President Obama speaks, don't interrupt.
That's what the president told a Texas reporter after a brief but contentious interview in which he was challenged about his unpopularity in the state.
"Let me finish my answers next time we do an interview, all right?" he told WFAA News 8 reporter Brad Watson.
During the interview, one of four that Obama held with Texas media in the White House on Monday, the president argued that even though the Lone Star state was historically Republican, his election meant that the politics there was changing.
"We lost by a few percentage points in Texas," Obama said. But Watson corrected the president, saying that he lost by 11 percentage points to Sen. John McCain, R-Ariz.
"If what you're telling me is Texas is a conservative state, you're absolutely right," he said.
The president also disputed the notion held by some Houston Republicans and Democrats that his administration skipped the city to award retired space shuttle orbiters to states that would play a key role in his re-election bid.
"That's wrong," Obama said.
When Watson pressed him further, Obama replied testily, "I just said that was wrong. We had nothing to do with it. The White House had nothing to do with. There was a whole commission, a whole process. That's how the decision was made."
Asked if he was personally involved in the decision, the president said, "I just said that wasn't true."
Obama also said he has not ruled out campaigning in Texas for re-election. "I never write off any states," he said, prompting Watson to ask, "You're not going to write it off?"
"I never write off states and I love Texas," the president said.