Obama says Biden will lead national effort to cure cancer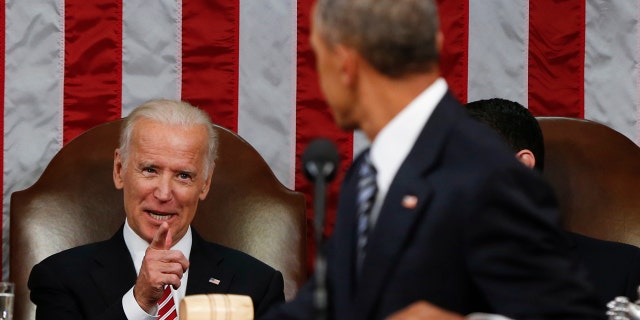 President Obama announced Tuesday night that he is tasking Vice President Joe Biden with leading a national drive to cure cancer.
"For the loved ones we've all lost, for the family we can still save, let's make America the country that cures cancer once and for all," Obama said in announcing the initiative during his State of the Union address.
Biden had already announced this past October that he planned to pursue a "moonshot" to cure cancer following the death in May of his 46-year-old son Beau from brain cancer.
"There are so many breakthroughs just on the horizon in science and medicine, the things that are just about to happen, and we can make them real, with an absolute national commitment to end cancer as we know it today," the vice president said at the time.
The death of Biden's son weighed heavily on the 73-year-old vice president during the months of intense deliberations with his political advisers and his family about whether to run for president a third time. Biden ultimately announced in October that time had run out and that he wouldn't run.
The Associated Press contributed to this report.