Obama Plays Down G20 Friction, Hails Summit Results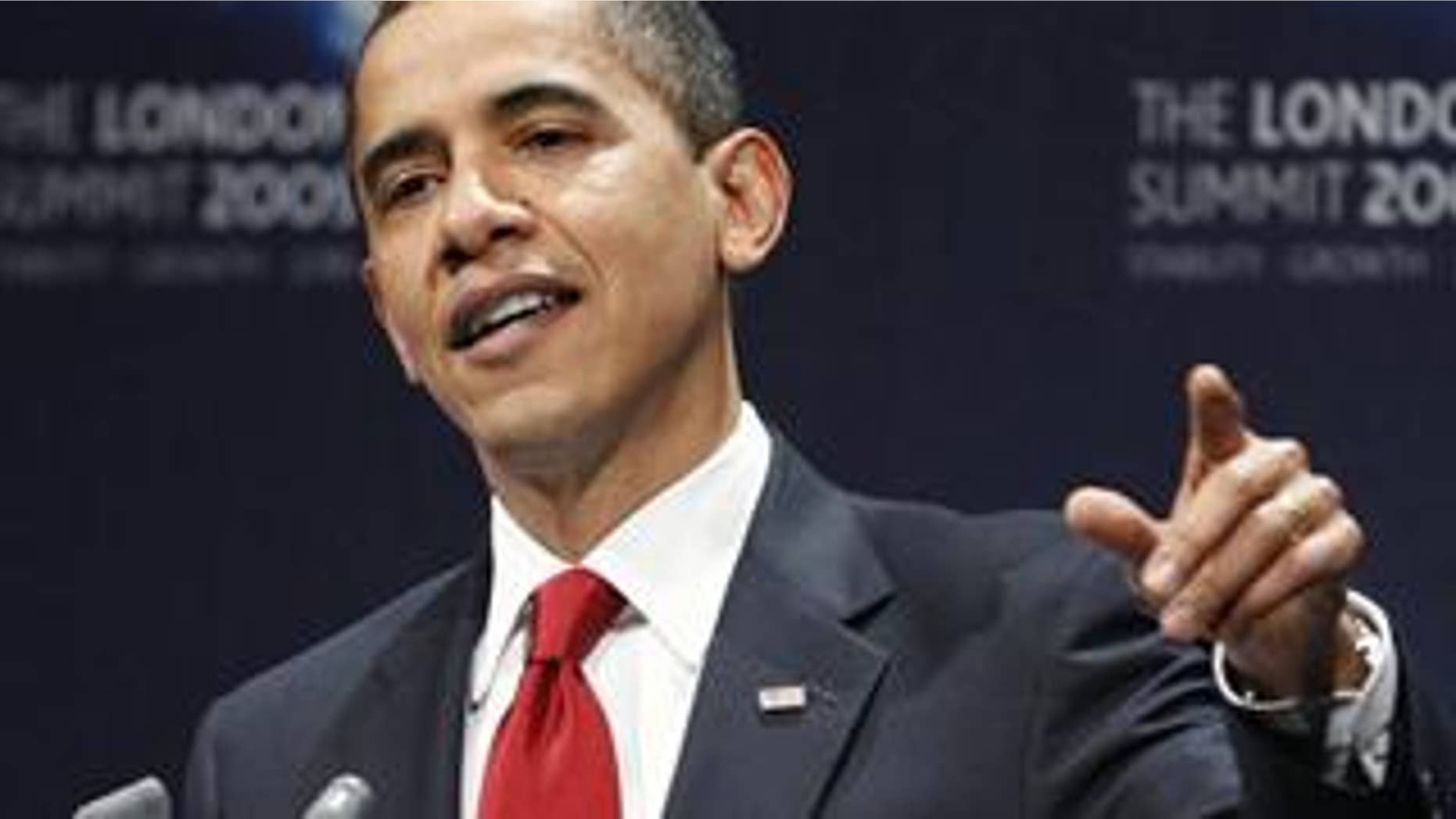 President Obama on Thursday said he thinks he did "OK" in his first global outing -- a G20 summit that was a test of his leadership among the world's most productive nations.
Obama said he spent time "listening and learning" and "providing American leadership," and the document that emerged from the meeting and the concrete actions that follow "reflect a range of our priorities."
"Overall, I am pleased with the product and I will leave it with others to determine whether me and my team had anything to do with that," he said in a solo news conference in London following a day of meetings with leaders of the world's 20 largest economies.
Obama hailed agreements at the meeting as a "turning point in our pursuit of global economic recovery."
Obama noted that the communique produced from the meetings includes measures to encourage growth and strengthen international financial institutions as well as a strong, coordinated regulatory response that had been demanded by the leaders of France and Germany.
Obama addressed the reported friction between the U.S. and Europe over how to respond most effectively to the global recession. However, he said that regulatory framework was drawn from principles developed prior to his coming to the summit.
"I know that in the days leading up to this summit, some confused honest and open debate with irreconcilable differences," he said. "But after weeks of preparation, and two days of careful negotiation, we have agreed upon a series of unprecedented steps to restore growth and prevent a crisis like this from happening again."
Obama also acknowledged differences among world leaders as the communique was crafted.
"Each country has its own quirks and own particular issues that a leader may decide is really important, nonnegotiable for them," he said. "What we try to do is accommodate those issues in a way that did not hamper the overall effectiveness of the document."
World leaders pledged $1.1 trillion in loans and guarantees to impoverished countries and agreed Thursday to crack down on tax havens and hedge funds but failed to reach sweeping accord on stimulus spending that would directly attack the global economic decline.
In a communique capping a dramatic one-day gathering, the leaders of the Group of 20 nations announced the creation of a supervisory body to flag problems in the global financial system. They did not, however, satisfy U.S. and British calls for new stimulus measures.
They did bridge the gap between the United States and some European nations over how far to regulate the market and curb the excesses that sparked the global economic crisis.
Thursday's gathering was called in hopes of restoring faith in the global financial system -- and in one possible gauge of success, European and U.S. markets surged ahead as the outcome of the summit came into view.
"Today the largest countries of the world have agreed on a global plan for economic recovery and reform," said the host, British Prime Minister Gordon Brown. His announcement was quickly followed by similar ones by the French and German leaders, who supported the results of the G-20 summit.
French President Nicolas Sarkozy, who earlier had threatened earlier to walk out if unsatisfied with the outcome, also praised Obama for helping to create consensus and persuade China to agree to publish lists of tax havens.
"There were moments of tension," Sarkozy said. "Never would we have thought to get as big an agreement."
German Chancellor Angela Merkel called the measures "a very, very good, almost historic compromise" that will give the world "a clear financial markets architecture."
While the leaders did not announce any new stimulus measures -- as some in the United States had hoped -- Brown said the $1 trillion deal to boost funds for the International Monetary Fund and other global institutions was unprecedented.
The G-20 leaders also said that developing nations -- hard-hit and long complaining of marginalization -- a greater say in world economic affairs. They said they would renounce protectionism and pledged $250 billion in trade finance over the next two years -- a key measure to help struggling developing countries.
The leaders also agreed to new rules on linking executive pay to performance, Brown said.
The Associated Press contributed to this report.