Obama: Lame-Duck Legislation Marks New 'Season of Progress'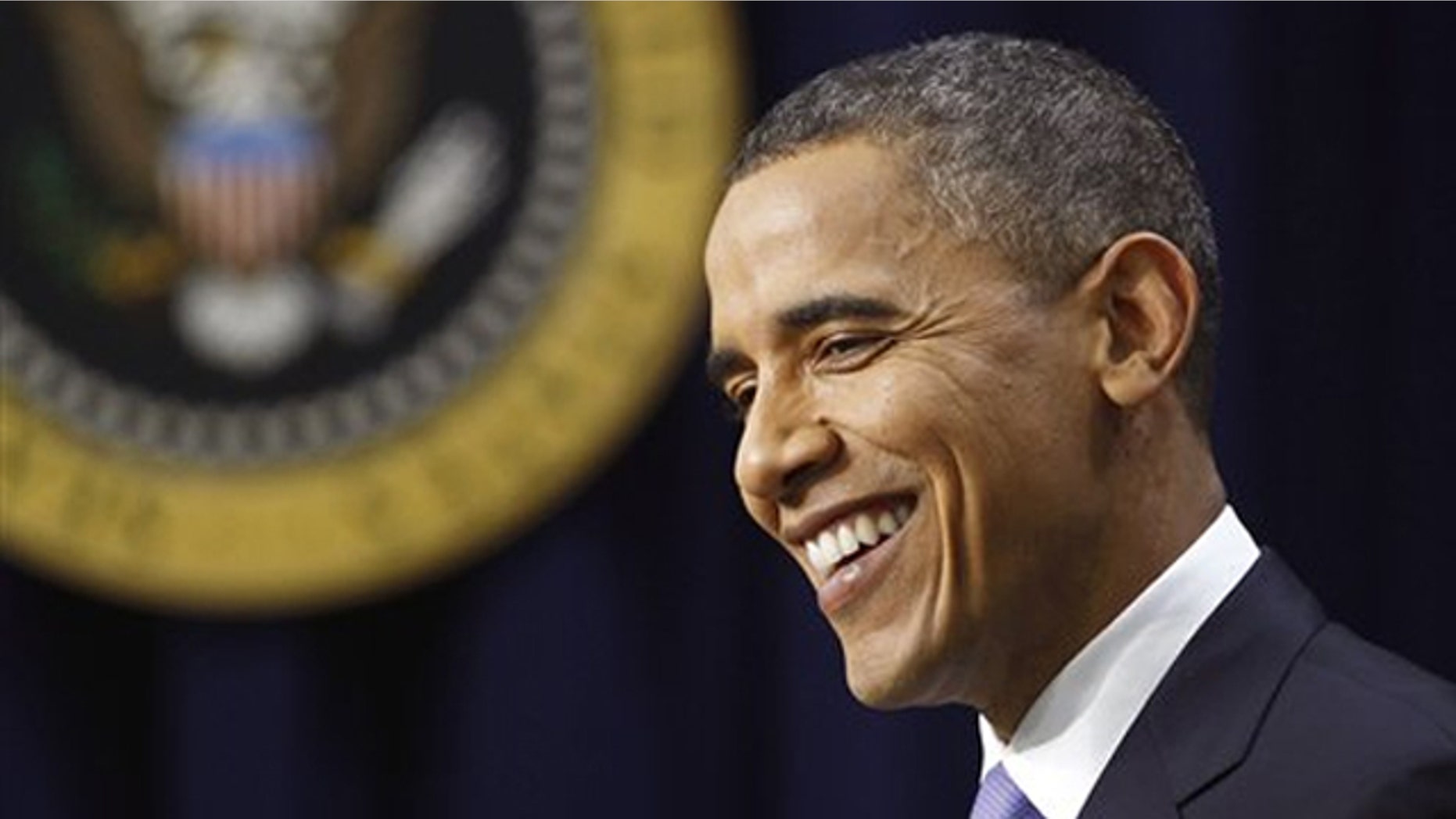 President Obama, preparing to leave Washington after a busy lame-duck session, claimed Wednesday that Congress has not been this productive in decades -- arguing that the breakout of bipartisanship is a sign that America's lawmakers are "not doomed to endless gridlock."
The president called an end-of-year news conference to tout a slew of recent victories in Congress, before heading out to join his family on vacation in Hawaii. He expressed disappointment that the so-called DREAM Act, as well as a full-blown budget, did not pass. But he suggested the series of votes taken over the past several days should challenge assumptions that Washington will grind to a halt once control of Congress is split between both parties.
"Instead this has been a season of progress for the American people," Obama said. "This has been the most productive post-election period we've had in decades, and it comes on the heels of the most productive two years that we've had in generations."
Republicans would take issue with the latter part of that statement, having complained for the past two years that they were railroaded by Obama and the Democrat-controlled Congress. But after Republicans seized control of the House and made gains in the Senate in the November elections, leaders in both parties were able to come together on several key pieces of legislation during the lame-duck session.
Obama said Wednesday he's not "naive" but that those agreements demonstrate Washington is capable of reaching "common ground." He said he would push in 2011 for spending cuts, something Republicans are likely to support, but also for a new version of the DREAM Act to give younger illegal immigrants who join the military or attend college a chance at legal status. That proposal died last weekend, a vote Obama called his "biggest disappointment."
Obama said he would lobby for the bill next year and is willing to listen to new ideas about border security.
"I'm going to go back at it," Obama said.
The remarks came at the tail end of a tumultuous lame-duck congressional session marked by caustic debates which gave way to significant legislative accomplishments in the final days.
Obama on Wednesday signed the repeal of the "don't ask, don't tell" policy banning gays from serving openly in the military. The ceremony marked the end of a controversial policy, one Obama called a "long-standing injustice," which has been in place since 1993.
"This is the right thing to do for our security. It's the right thing to do, period," Obama said Wednesday.
The same day, the Senate ratified a long-sought arms reduction treaty with Russia -- a document which required the support of two-thirds of the chamber and which could not be changed without both nations returning to the negotiating table.
The Senate also passed a bill to provide health benefits and aid to Sept. 11 first responders and victims, sending it to the House for a final vote.
The flurry of activity came after Congress first cleared away a massive bill to extend the Bush tax cuts. That package, as a result of bipartisan negotiations involving Congress and Obama administration officials, ended up including several additional tax-credit provisions and billions worth of long-term unemployment aid. Though hailed as a victory by leaders in both parties, the bill sets up a fight two years down the road when the Bush tax cut provisions are set to expire.
Obama vowed Wednesday to push for taxes on the wealthy to increase, while Republicans plan to fight for all rates to stay the same. That debate will fall in the middle of the 2012 presidential race.