Obama Envoy Admits 'Ill Conceived' Remarks Defending Terror Suspect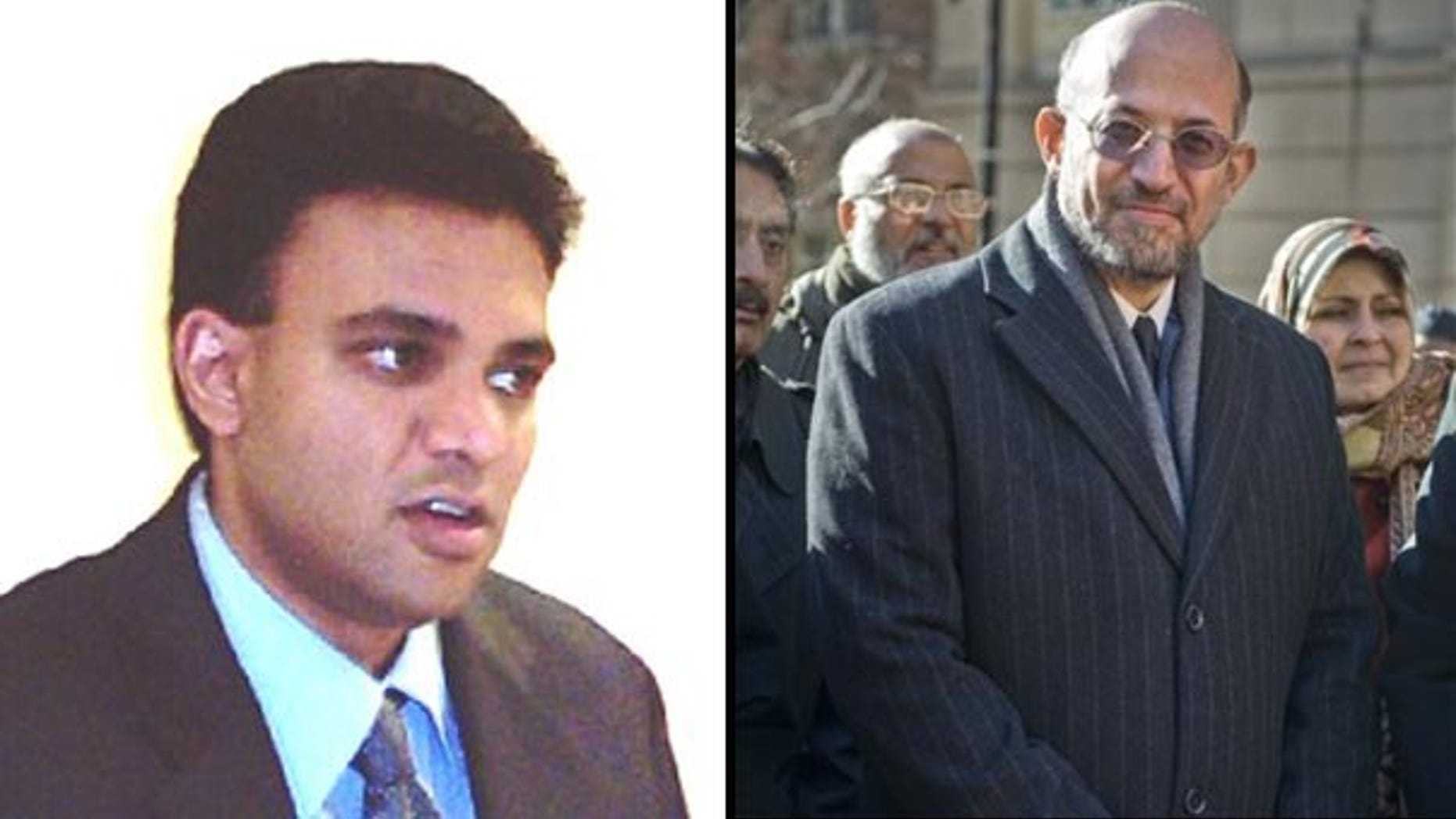 President Obama's new Muslim envoy Rashad Hussain admitted Friday to once defending a man who later pleaded guilty to conspiring to aid a terrorist group -- an admission that contradicts earlier claims from the White House that the quotes had been mistakenly attributed to Hussain.
Hussain, named by Obama as an envoy to the Organization of Islamic Conference, said Friday his comments at the time were "ill conceived or not well formulated."
In 2004, the Washington Report on Middle East Affairs quoted Hussain saying at a seminar on Muslim issues that Sami al-Arian was the victim of "politically motivated persecutions" after al-Arian, a university professor, was charged in 2003 with heading U.S. operations of the Palestinian Islamic Jihad.
Al-Arian pleaded guilty in 2006 to conspiracy to aid the group -- designated by the U.S. as a foreign terrorist group since 1997 -- and was sentenced to more than four years in prison.
The Web version of the 2004 article in the Washington Report on Middle East Affairs was later edited to delete all of Hussain's comments. Editor Delinda Hanley told Fox News last week she believed the change was made in February 2009.
Hanley didn't recall who requested the edit, but Hussain said Friday that he had contacted the publication to "raise concerns" about comments that he said were "without context, leaving a misimpression."
"Eventually, on their own accord, they modified the article," said Hussain, who was a Yale Law student and an editor of the Yale Law Journal at the time of the panel discussion.
The White House initially responded to the controversy by saying this week that the remarks about al-Arian were made by his daughter, Laila al-Arian. But on Friday, Hussain affirmed that the comments were his.
"I made clear at the time that I was not commenting on the allegations themselves (against al-Arian). The judicial process has now concluded, and I have full faith in its outcome," Hussain said. "I made statements on that panel that I now recognize were ill conceived or not well formulated."