Obama Drops Objections to Sweetheart Deals as House Moves to Craft Health Care Fixes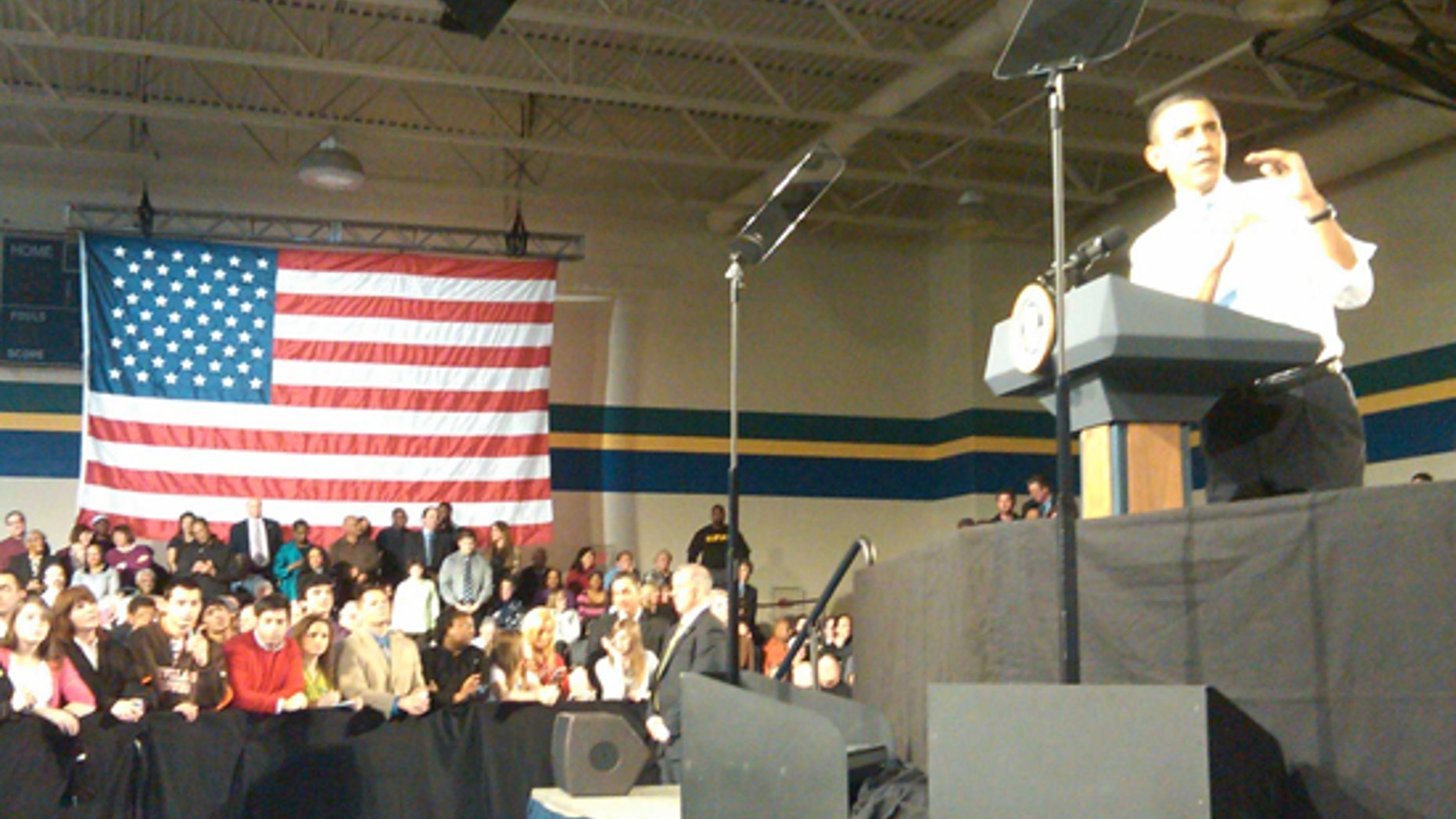 WASHINGTON -- The White House is backing down from efforts to drop "sweetheart" deals poisoning health care legislation as House Budget Committee Democrats meet Monday to craft a "fix-it" bill that does not yet have a price tag.
In a new take on its policy, White House top strategist David Axelrod said President Obama only objects to state-specific arrangements, such as an increase in Medicaid funding for Nebraska, ridiculed as the "cornhusker kickback."
But instead of dropping them, the concept behind those deals could be widened so that all states benefit.
Though White House Press Secretary Robert Gibbs last week singled out state-specific deals as items Obama wanted removed, two powerful committee chairman, Democratic Sens. Max Baucus of Montana and Chris Dodd of Connecticut, have convinced the White House that the arguments being applied for special offers could be expanded to other states where similar circumstances arise.
For instance, the Senate deal gives Medicare coverage to asbestos-sickened residents of Libby, Mont., the only place where that's happened so far. But such a deal could apply to other places where public health emergencies are declared.
"The principle that we want to apply ... are these: Are these applicable to all states? Even if they do not qualify now, would they qualify under certain sets of circumstances?" Axelrod said Sunday.
Dodd's deal would leave it up to the health secretary to decide where to spend $100 million for construction of a hospital, though Dodd has made clear he hopes the University of Connecticut would be the beneficiary.
The decision to back down from the costly add-ons comes as the House awaits an analysis from the Congressional Budget Office on the price of a bill that House lawmakers hope will be passed after they approve the deal-heavy Senate legislation.
Late Sunday, the House budget panel put a placeholder bill on its Web site that they envision as a fix to Senate legislation preferred by Obama. The committee will consider 20 amendments to a "reconciliation" package, which the House is expected to take up later this week, and then move it on to the Senate for health care reform.
However, none of the amendments are binding. They will pass recommendations to the House Rules Committee, which is meeting later this week and determining the final, definitive version of the bill to be written.
When agreed to by Budget Committee members, a 48-hour clock will start for lawmakers to inspect the bill.
As they prepared to meet, Obama went to Ohio to offer a sorrowful tale of a woman who gave up her insurance in January, saying she didn't have enough to pay for her premiums and keep her parents' home where she lives.
Cancer patient Natoma Canfield, who wrote the president earlier this year to say she gave up her insurance after the premium rose to $8,500 a year is now being treated at the Cleveland Clinic after being diagnosed last week with leukemia.
Obama was using Canfield's tale to gain public sympathy for legislation that currently does not have the House votes needed for passage by the end of this week. Obama put off travel to Indonesia, Australia and Guam to lobby for the bill.
Canfield's sister introduced Obama at the event.
Success in getting the legislation passed could determine the future of Obama's presidency and whether he can get other top priority measures, such as immigration reform and curbing climate change, through Congress.
Aside from including key measures like banning insurance companies from denying coverage on the basis of pre-existing medical conditions, the legislation would require most people to obtain insurance and would subsidize premiums for poor and middle-income Americans.
Taking a decade to institute, the plan will offer taxpayer-backed insurance premiums for individuals who wish to join a health insurance exchange. Insurers would be barred from placing lifetime dollar limits on coverage and from canceling policies except in cases of fraud. Children could stay on their parents' coverage until age 26.
Once the exchanges open, most Americans would be required to carry health insurance or pay a fine.
Medicare would be used to fund nearly half the plan, which means subsidies to Medicare Advantage programs used by seniors will be redirected. However, the government will close the so-called "doughnut hole" that forces seniors to pay for a portion of their prescription drugs. Medicaid would be expanded to cover childless adults living near poverty.
Employers who don't provide insurance will be fined if their employees join the exchange, though companies with fewer than 50 workers will be exempt.
Health insurance companies would be required to spend as much as 85 percent of their premium income on medical care or would be forced to provide rebates to consumers.
"This is going to play out over a generation," said Andrew Hyman, who oversees health insurance research for the nonpartisan Robert Wood Johnson Foundation. "The impact of the reform legislation will affect every facet of our health system. It will address how people get coverage, how health care is delivered, and how health care is paid for."
That's what has grassroots groups opposing the legislation. The Institute for Liberty has scheduled a Tuesday rally in Washington, D.C., to oppose Democratic moves to pass the bill.
"It all comes down to power! By nationalizing health care, they enlarge the bureaucracy. By enlarging the bureaucracy, they enrich their friends in big labor, and create a permanent structural advantage making it next to impossible to not only change health care policy, but just about every policy overseen by the federal government!" said Andrew Langer, president of the Institute for Liberty, in a statement.
The Associated Press contributed to this report.