Obama Climate Czarina Was Member of Socialist Group's Environmental Commission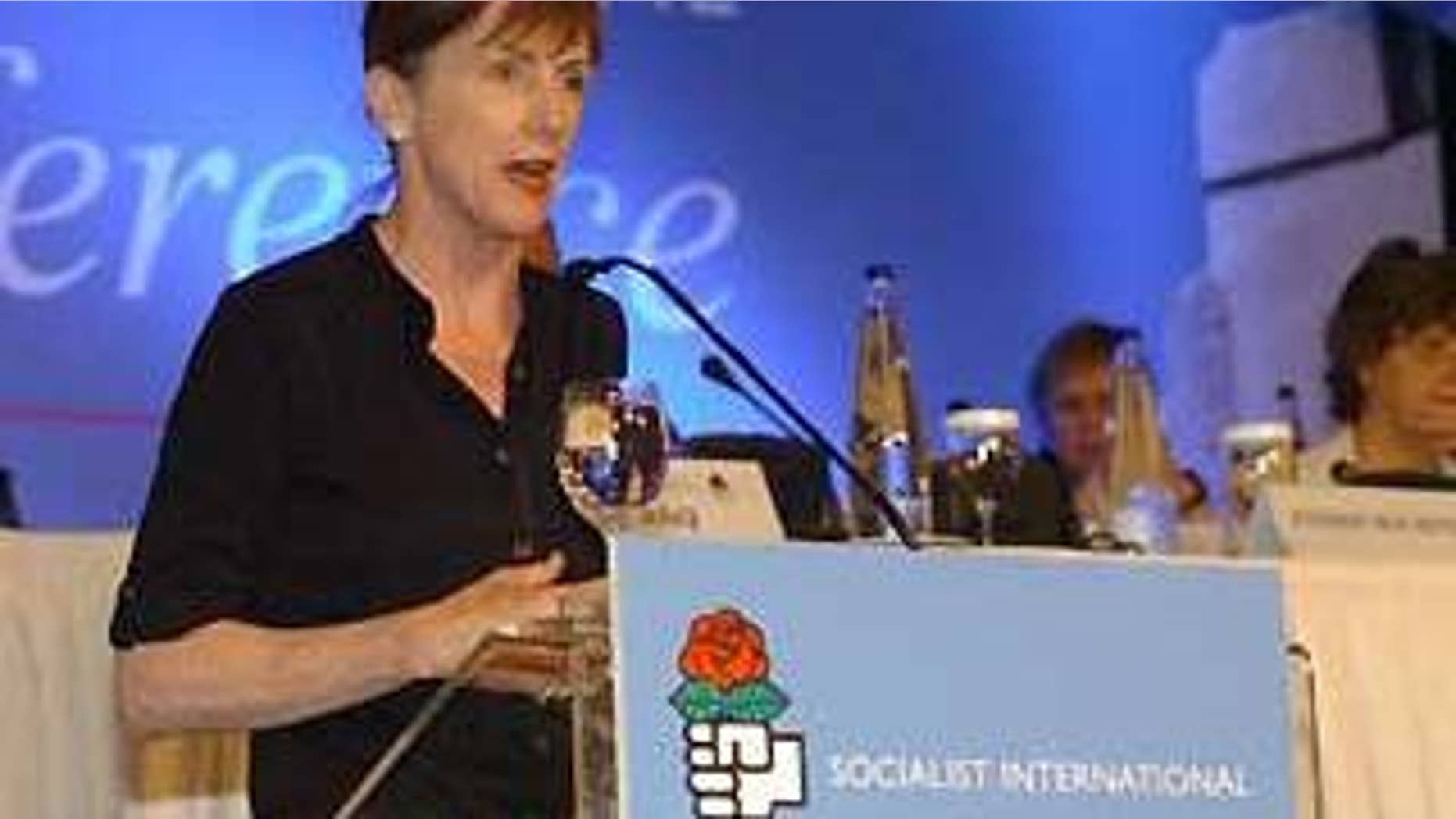 WASHINGTON -- Carol Browner, President-elect Barack Obama's choice to be his climate czarina, served until last summer as a member of a socialist organization whose mission is to enact progressive government policies, including toward environmental concerns like climate change.
Browner's name and biography have been scrubbed from the Web site of Socialist International, the umbrella group for 170 "social democratic, socialist and labor parties" in 55 countries. But a photo of Browner speaking in Greece to the group's Congress on June 30 was captured.
Browner, formerly the longest serving administrator of the Environmental Protection Agency, having served under President Bill Clinton, worked on Socialist International's Commission for a Sustainable World Society, which argues that the global community must work collectively to address environmental policies.
"We are aware that essential tasks still lie ahead which we can master only through common action, since human survival increasingly depends upon the joint efforts of people around the world. ... It is the people of the world who should exercise control by means of a more advanced democracy in all aspects of life: political, social and economic. Political democracy, for socialists, is the necessary framework and precondition for other rights and liberties," the Web site reads.
The SWS commission includes among its 14 members the former prime minister of Sweden and former presidents of Chile and Poland, as well as the president of Mexico's Institutional Revolutionary Party and the leader of Morrocco's Socialist Union of Popular Forces.
Obama has said that taking action on climate change will be a priority in his administration. An Obama spokesman said Browner's membership in Socialist International is not a problem, and she brings "indispensable" experience in policymaking to her new role as Obama's top environmental adviser, a position that does not require Senate confirmation.
"Carol Browner was chosen to help the President-elect coordinate energy and climate policy because she understands that our efforts to create jobs, achieve energy security and combat climate change demand integration among different agencies; cooperation between federal, state and local governments; and partnership with the private sector," said Obama spokesman Nick Shapiro.
"The Commission for a Sustainable World Society includes world leaders from a variety of political parties, including British Prime Minister Gordon Brown, who succeeded Tony Blair, in serving as vice president of the convening organization," Shapiro said.
But a spokesman for House Minority Leader John Boehner asked whether Browner agrees with the group's concept of "global governance" and whether "the United States should abdicate its international leadership to international organizations? Does she support its position that the international community should be the ultimate arbiter of climate change policy?"
Sen. Jim Inhofe, R-Okla., a vocal opponent of manmade global warming theories, said Browner's "extremist" views date back to the Clinton administration, when the idea of manmade global warming first became popular. He said hundreds of scientists have changed their position since then, and he said the Earth is actually in a cooling period.
"So she is pretty extremist in my eyes in terms of her liberal leanings," Inhofe told FOX News. "Where do you draw the line between an extreme liberal and a Socialist? You know, everyone has a different view of that."
Browner has spent her career working on environmental issues. Prior to serving in the Clinton administration, she worked as head of Florida's Department of Environmental Protection, where she was credited with helping implement the state's plan for saving the Everglades. Before that, she worked as a senior aide to then-Sen. Al Gore and as legal counsel on the Senate Energy Committee.
In April 1997, the National Mother's Day Committee named Browner a "Mother of the Year," which the EPA says was for her dedication to providing "children with a safer, healthier world." She is currently a principal in the Albright Group, founded by former Secretary of State Madeleine Albright.
FOX News' Carl Cameron and Kelly Chernenkoff contributed to this report.