NSA chief lobbies lawmakers to kill amendment that would limit surveillance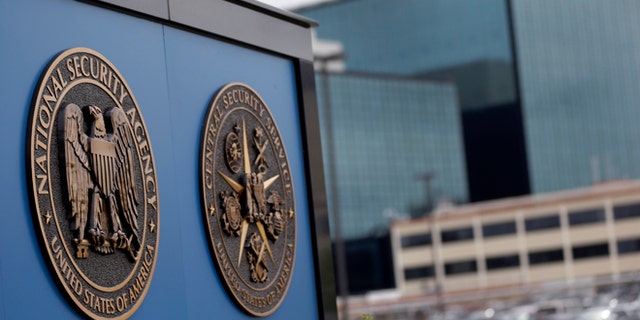 The head of the National Security Agency made an urgent visit to Capitol Hill on Tuesday to try to dissuade lawmakers from voting for an amendment that would rein in their mass collection of phone records.
Gen. Keith Alexander met privately with Republicans, and later Democrats, to voice the agency's concerns about an amendment to a major defense bill that would halt the blanket collection of records, including telephone call records, for people not already subject to an investigation.
Part of the concern is that even entertaining the amendment on the floor could expose certain programs.
But sponsor Rep. Justin Amash, R-Mich., said, as he left the meeting with Alexander on Tuesday, that he thinks "they're making progress" in gaining support for the measure.
The amendment folds into other efforts to cut funding for NSA programs and generally rein in the agency's operations, in the wake of media leaks about its surveillance programs.
The Rules Committee voted late Monday to allow the NSA amendments to the $598.3 billion defense bill to be voted on after the House begins consideration of the sweeping measure on Tuesday.
Another amendment prohibits funds to the NSA to target a U.S. individual or acquire and store the content of that person's communications, including phone calls and emails.
Tea Party conservatives and liberal Democrats had pushed to include the amendments. Republicans leaders had raised concerns about any attempt to undercut anti-terrorism efforts.
The White House in June threatened to veto the House version of the bill, arguing that the legislation rejects the Pentagon's cost-saving efforts to close domestic military bases and raise enrollment fees for health care.
Amash said his measure would allow the NSA to collect data and records, but only if the Foreign Intelligence Surveillance Court said in a statement that the collection of data pertains to an individual under investigation. Otherwise, the NSA would lose its funding.
Former NSA systems analyst Edward Snowden leaked documents last month that revealed that the NSA had collected phone records, while a second NSA program forced major Internet companies to turn over contents of communications to the government.
Leaders in Congress, such as Boehner and House Intelligence Committee Chairman Mike Rogers, R-Mich., have strongly defended the programs, but libertarian lawmakers and liberals have expressed serious concerns about the government's surveillance in a fierce debate over privacy and national security.
Sen. Patrick Leahy, chairman of the Senate Judiciary Committee, is also proposing a bill requiring police to get a warrant before accessing emails and other online messages.
The bill -- which passed in Leahy's committee this spring -- is cosponsored by Utah Republican Sen. Mike Lee and reportedly has widespread support among Senate Democrats and such Internet companies as Google and Yahoo.
However, Senate Republicans are concerned about mandatory warrants interfering with civil regulatory investigations, considering they are only for criminal investigations.
The House Rules Committee also voted Monday to allow amendments dealing with the use of funds for Syria and Egypt and the transfer of detainees from Guantanamo Bay.
On Syria, the House will vote on a proposal from Florida Republican Rep. Trey Radel, who is seeking to block funding for military operations in Syria inconsistent with the War Powers Resolution.
The United States has been providing humanitarian assistance to the opposition seeking to overthrow the Assad government. The administration has recently taken steps to arm rebels with weapons and ammunition, a move welcomed by some in Congress but troubling to other lawmakers.
The House will also consider an amendment introduced by Thomas Massie, R-Ky., and Amash that prohibits the use of funding for military or paramilitary operations in Egypt.
On Guantanamo Bay, members will vote on a proposal by Reps. Jim Moran, D-Va., and Adam Smith, D-Wash., that would permit the transfer of detainees from Guantanamo Bay to the United States or elsewhere.
A similar measure introduced by Smith allowing the transfer of detainees was rejected last month by the House Armed Services Committee.
Fox News' Chad Pergram and The Associated Press contributed to this report.