North Korea not interested in meeting with VP Pence: report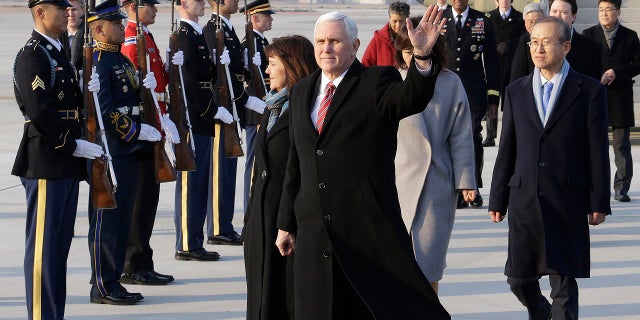 North Korea says it is not interested in meeting with Vice President Mike Pence while he is in South Korea for the Winter Olympics.
"We are not going to use such a sports festival as the Winter Olympics as a political lever," a top Foreign Ministry official said Thursday, the North's state-run media reported. "There is no need to do so."
Even so, Pence and other U.S. officials seemed open to the possibility of a meeting, even if they were not actively seeking one.
Washington has stepped up its anti-Pyongyang rhetoric while North Korea has been trying to use the Olympics as an opportunity to ease tensions with South Korea. Some see Pyongyang's conciliatory gestures toward Seoul as a calculated move to drive a wedge between the U.S. and its ally.
Pence previously announced plans to invite Fred Warmbier, father of the late Otto Warmbier, as his personal guest to the Games.
The move is likely to be seen by Pyongyang as a provocation, international obsrevers say.
Otto Warmbier was an American who died last year, just days after his release from captivity in North Korea.
The North denies mistreating Warmbier, although the cause of his death remains a mystery.
Pence is taking a hard-line approach with North Korea, announcing that the U.S. will unveil in the coming days "the toughest and most aggressive round of economic sanctions on North Korea ever."
Meanwhile, Kim Jong Un's sister, the first member of the North's ruling family to ever visit South Korea, is expected to attend Friday's opening ceremony. North Korea's nominal head of state and senior statesman, 90-year-old Kim Yong Nam, is expected to join her.
The Associated Press contributed to this report.