No longer on the run? Intel chief Clapper says Al Qaeda no less a threat than a decade ago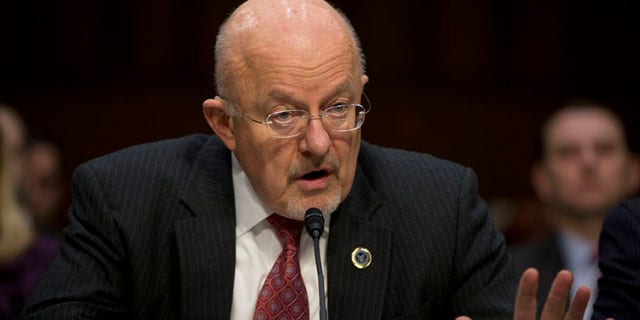 A little more than a year after President Obama confidently declared on the campaign trail that Al Qaeda was on the run, Director of National Intelligence James Clapper testified Wednesday that he can't say the threat from the terror network "is any less" than it was a decade ago.
Further, he said Al Qaeda probably poses an even bigger challenge today -- because its franchises are "much more globally dispersed" and the organization recently has benefited from the massive leak of U.S. intelligence information.
Clapper made the blunt statements during the annual worldwide threat hearing before the Senate Intelligence Committee on Wednesday. He described how Al Qaeda has evolved over the years, with several franchises now operating across a dozen countries.
Compounding those concerns, top intelligence officials made clear, is last year's massive leak by former NSA contractor Edward Snowden of details on American surveillance activities. Clapper said this has caused "profound damage," and terrorists are "going to school" on U.S. surveillance methods.
Lt. Gen. Michael Flynn, director of the Defense Intelligence Agency, added that the leaks have caused "grave damage to our national security."
Top intelligence officials aired myriad concerns about emerging threats around the globe. The hearing follows a series of troubling developments abroad, including the Benghazi terror attack in 2012, and resurgence of Al Qaeda affiliates in Iraq and Syria amid ongoing fighting there. Clapper even said that one Syrian group, the al-Nusra Front, aspires to strike the U.S.
While Obama frequently touted gains made against Al Qaeda during the 2012 campaign -- and particularly the takedown of Usama bin Laden -- he acknowledged in his State of the Union address the threats still posed by Al Qaeda.
"The fact is that danger remains. While we put Al Qaeda's core leadership on a path to defeat, the threat has evolved as Al Qaeda affiliates and other extremists take root in different parts of the world," he said. "In Yemen, Somalia, Iraq, Mali, we have to keep working with partners to disrupt and disable those networks."