New York cop killer released from prison given right to vote under new Cuomo policy
NEWYou can now listen to Fox News articles!
A cop killer recently released from prison will get another added benefit of freedom: the right to vote.
Herman Bell, 70, who served 44 years in prison for the murder of two New York police officers in the 1970s, was granted parole last month by the state parole board. But a fresh decision by New York Democratic Gov. Andrew Cuomo to issue conditional pardons to more than 24,000 parolees means Bell can vote in the upcoming election.
"How could he do something like that? This is a convicted felon. He killed police officers in New York," Dianne Piagentini, the widow of one of the murdered officers, said on "Fox & Friends" Friday, noting Bell was "tried and convicted" and given "25 years to life" in prison.
Cuomo's pardons, issued earlier this week, cover 24,086 ex-cons who are under parole supervision, including Bell. The move follows a related executive order signed by the governor last month.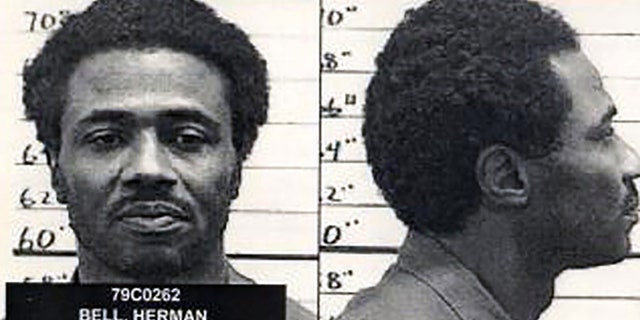 In 1971, Bell, a convicted ex-gang member, murdered New York police officers Joseph Piagentini and his partner, Waverly Jones. The New York State Parole Board voted to give Bell parole in April.
Cuomo has criticized the parole board's decision, but said the panel is not subject to his control.
"If I were on the parole board, I would not have made that decision," Cuomo told reporters last month. "The parole board is an independent board but I would not have made that decision."
Despite Cuomo's opposition to Bell's release and parole, the governor's new policy makes Bell eligible to participate at the polls during the 2018 New York primaries and general election.
"The right to vote is fundamental and it is unconscionable to deny that basic right of citizenship to New Yorkers who have paid their debt to society," Cuomo said. "Restoring a voice to men and women reentering their communities will strengthen our democracy, as well as the reentry process, which in turn will help reduce recidivism."
Dianne Piagentini, in the interview with Fox News, stressed that Bell was "tried and convicted" and given "25 years to life" in prison.
"He's doing it for votes," Piagentini said. "He did it right before the Democratic convention."
Cuomo's announcement came in the run-up to the New York Democratic Convention. Cuomo is seeking a third term as governor of New York, campaigning against former "Sex and the City" star Cynthia Nixon in the gubernatorial primary.
Cuomo has also faced criticism from the Republican candidate for governor, Marcus Molinaro.
"While I unequivocally believe in second chances, I also believe in the rule of law," Molinaro said when Cuomo signed the executive order. "Desperate to ward off a challenge from Cynthia Nixon, Andrew Cuomo's unilateral action is an insult to the legislature, the courts, crime victims and the voters of the State of New York."
Molinaro added this week that Bell "belongs in a maximum security prison cell for life, not in a voting booth."
A spokesperson for Cuomo's office and his campaign did not respond to Fox News' request for comment.
The Associated Press contributed to this report.