New Mexico Gov. Susana Martinez's Special Session Met by Protests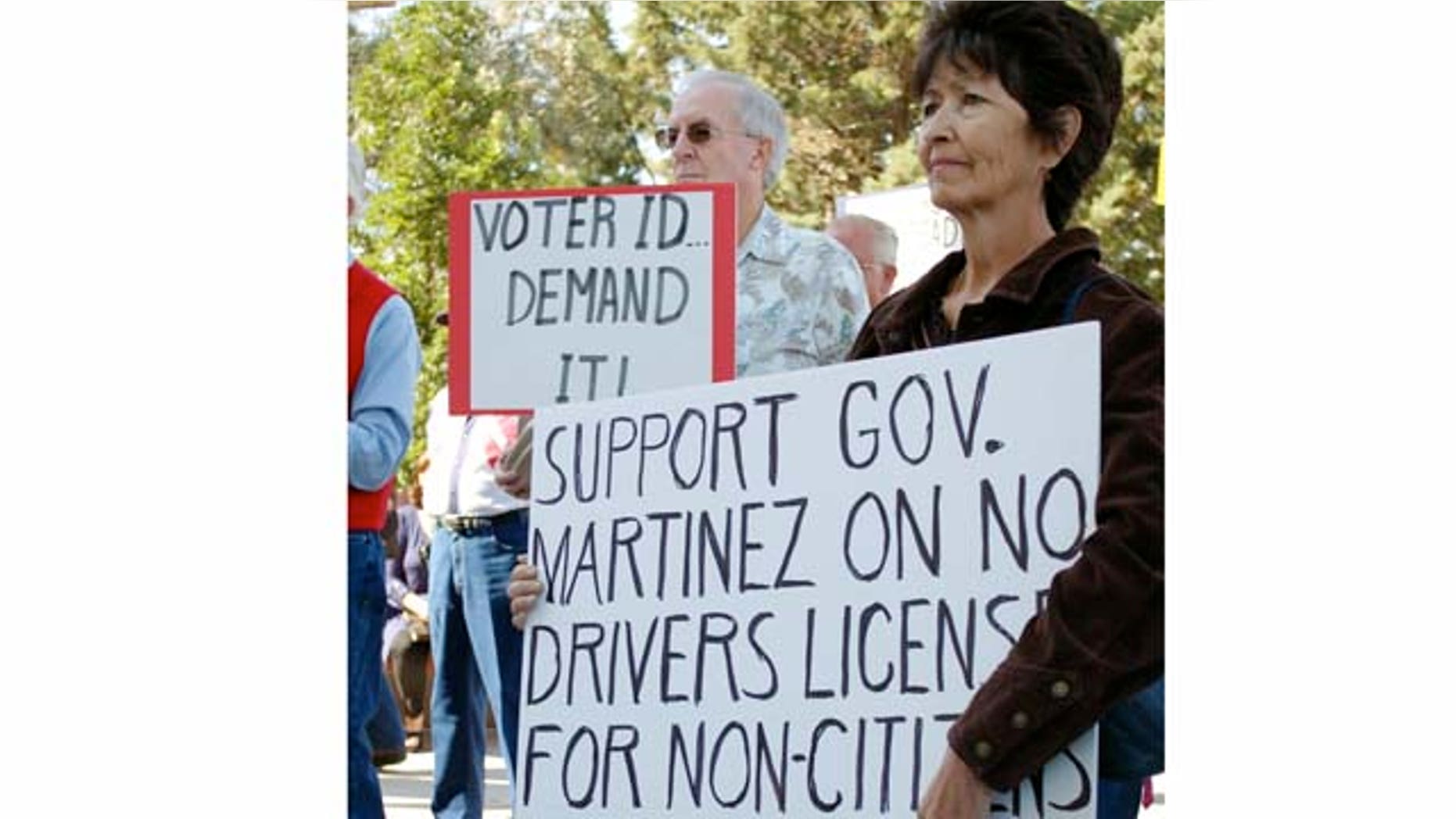 Protestors in New Mexico railed against Gov. Susana Martinez for calling for a special session that would repeal a controversial law that allows undocumented immigrants to obtain driver's licenses.
"Jesus was an immigrant," the groups chanted at the governor's office.
Border Network for Human Rights, based in El Paso, Texas, brought a few dozen protesters to the capital Tuesday, where they planned to lobby lawmakers to reject the proposal from Gov. Susana Martinez.
The special session is on redistricting, but Martinez added the issue and others to the agenda.
"This is a public safety issue involving fraud and identity theft that affects not just New Mexico, but states throughout the country, as people from throughout the world have traveled or been trafficked to New Mexico (at a cost of $500 to $6,000 per license) for the sole purpose of obtaining a driver's license and leaving," a proclamation from Martinez's office read.
"Fraud rings from Poland to East India, and China to Costa Rica, have been caught securing licenses for illegal immigrants, and people and other organizations in other states have advertised New Mexico's policy that permits non-residents to easily obtain driver's license. Seventy-two of New Mexicans – people from all backgrounds – want this dangerous practice brought to an end."
Another rally is planned Thursday in Santa Fe by another immigrant rights group, Somos Un Pueblo Unido.
Follow us on twitter.com/foxnewslatino
Like us at facebook.com/foxnewslatino