NC House Democratic primary featuring Clay Aiken too close to call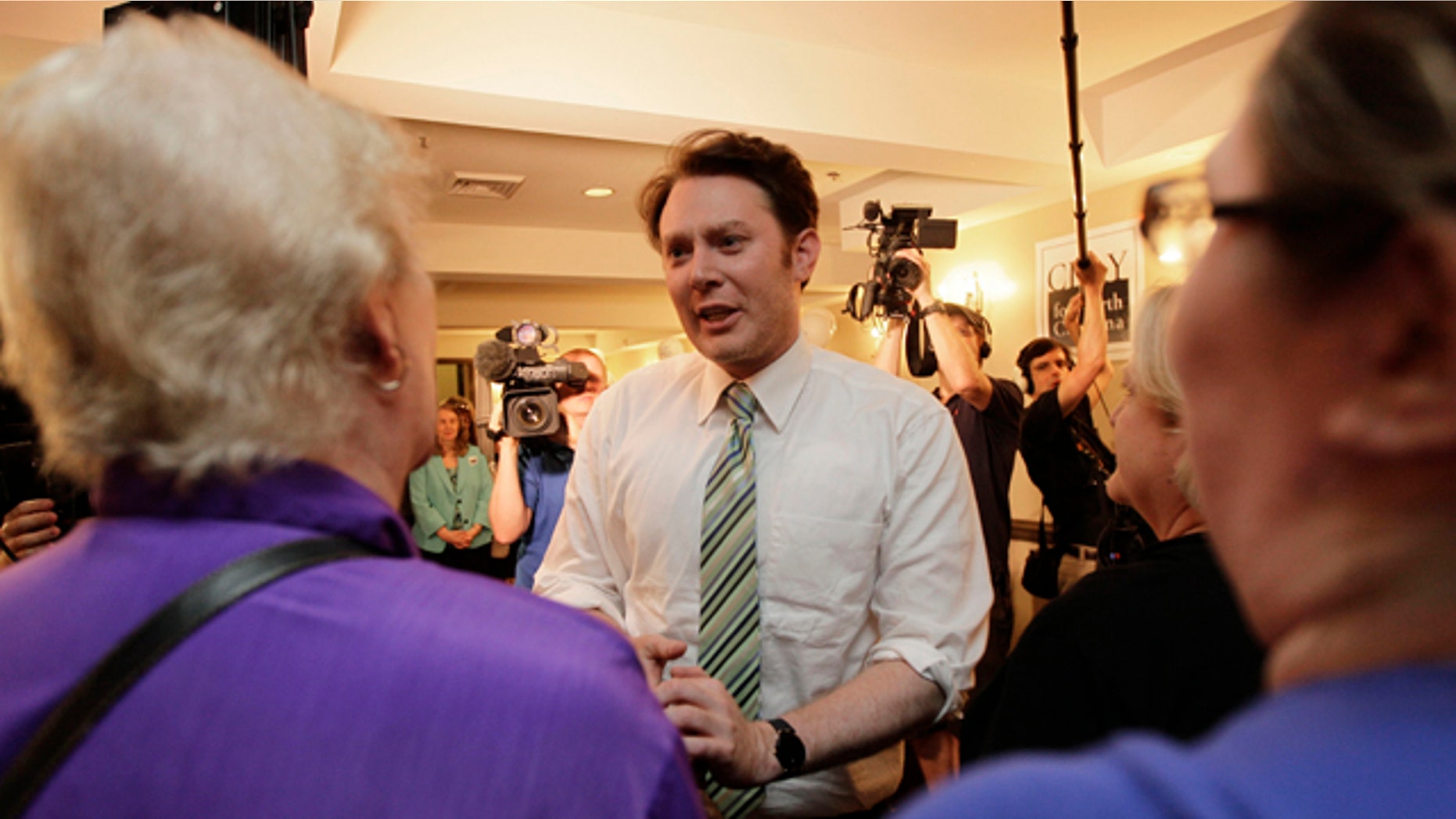 Clay Aiken is used to nail-biting competitions in front of a national audience, but this time it looks like he may come out on top.
Aiken, the "American Idol" runner-up turned House hopeful, is slightly ahead of textile entrepreneur Keith Crisco in the race for the Democratic nomination for North Carolina's 2nd Congressional District. It's still too close to call, though.
The state elections board on Wednesday showed the latest unofficial results giving Aiken the 40 percent of the tally that he needs to avoid a runoff election in July and a margin big enough that Crisco can't request a recount.
However, fewer than 400 votes separate the candidates who want to face Republican incumbent Renee Ellmers in November. Counties don't tally absentee and provisional ballots until Tuesday. Election officials are set to review the count May 15.
The race's third candidate, licensed family counselor Toni Morris, received 19.6 percent of the vote.
Aiken's campaign says he's confident of eventual victory, but Crisco's camp says he's waiting for North Carolina election officials to check vote counts.
Aiken's first political campaign drew an unusual amount of celebrity buzz thanks to his singing career and a second-place finish on "Celebrity Apprentice." In 2008, Aiken came out as gay in a People cover story and has a son conceived through in-vitro fertilization with a female friend.
Crisco spent four years as the state's top business recruiter under under former Democratic Gov. Beverly Perdue.
The primary winner will challenge incumbent Republican U.S. Rep. Renee Ellmers in November. Ellmers, first elected in the 2010 tea party wave, handily defeated her challenger in the heavily Republican district.
Aiken has said reporters are the only people asking whether being a gay man could impede his campaign to represent such a conservative district. Both he and Crisco touted themselves as centrists.
"We need to stay out of people's bedrooms," Bob Finch, a 57-year-old Democrat from Lee County, said Tuesday.
The Associated Press contributed to this report