National Hispanic Legislators Call for Probe of East Haven Mayor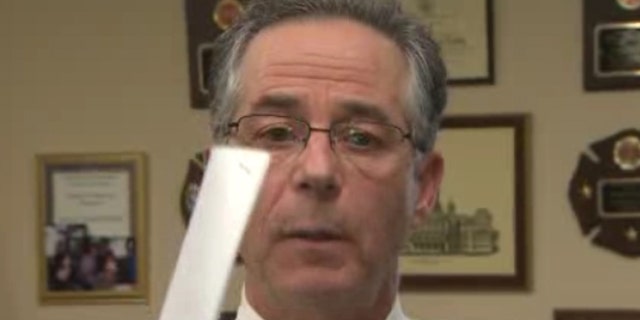 The National Hispanic Caucus of State Legislators is calling for an investigation of the mayor of East Haven, Conn., for what the group alleges was his role in creating anti-Latino hostility in the community.
The group's call follows last week's arrests of four town officers who have been accused of waging a campaign against Latinos that included beatings and false arrests. The officers have pleaded not guilty.
On Monday, East Haven Police Chief Len Gallo announced that he was retiring. The chief's lawyer, Jonathan J. Einhorn, said the chief's resignation plans did not reflect guilt, but rather "his desire to not be a distracting element in East Haven's efforts to rehabilitate its image both upon its citizens and the general public," according to published reports.
The legislators' caucus said the mayor also had to be made accountable for the alleged conspiracy to violate the rights of Latinos. The mayor, Joseph Maturo, Jr., further fueled the outrage in the local Latino community after, in answer to a reporter's question about what he would do for local Latinos to make up for the scandal, he said he "might have tacos."
The Rise of the Latino Super PAC
"Removing one piece of the puzzle is not enough," the caucus said in a statement. "Chief Len Gallo's resignation only detracts attention from Mayor Joseph Maturo, Jr.'s potential involvement in allowing police harassment of the Latino community to take place."
"I strongly urge federal investigators to take a deeper look into the Mayor and his administration as the East Haven community still demands answers," said Conn. Rep. Minnie Gonzalez, who is president of the caucus.
Maturo later said he had erred in making the offensive comment.
He says East Haven is not an anti-Latino community.
"We live in a great community," Maturo was quoted as telling the New Haven Register. "It's a good, hard-working, blue collar community and I will get us through this and we will be a better community.
Latina Candidate Barred over English Proficiency Will Appeal
"Are there problems? Sure, there are," he said, according to the newspaper. "We have the same types of problems that they have in any other community."
The newspaper said Maturo vowed to reach out to Latino residents in the near future, though the publication added that he did not provide details.
This story contains material from The Associated Press.
Follow us on twitter.com/foxnewslatino
Like us at facebook.com/foxnewslatino