More Arrests Rock New Mexico Town Where Mayor, Officials Faced with Charges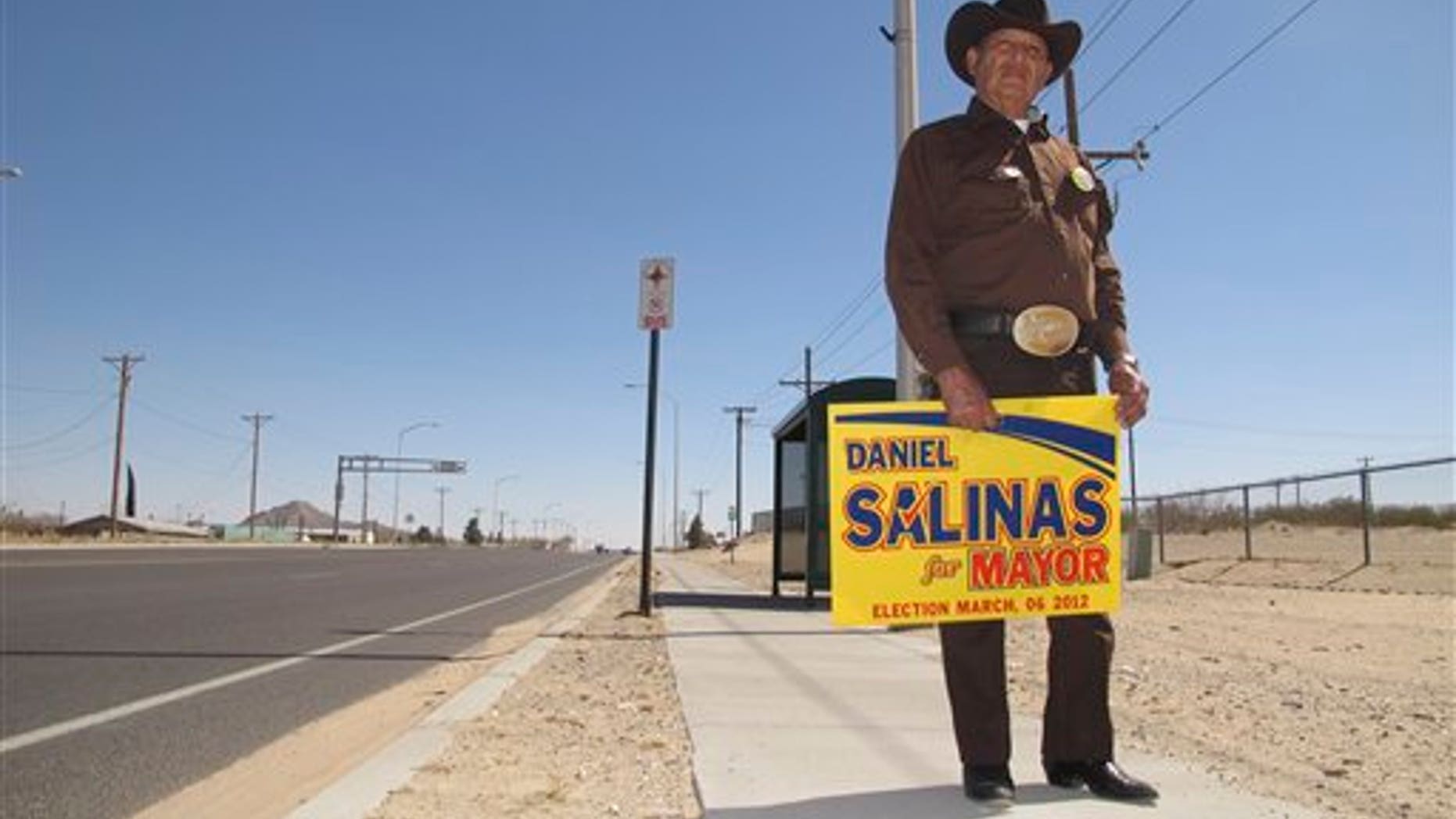 Sunland Park, a New Mexico town that has had its share of soap opera-style scandals, saw still more drama Monday as more officials were arrested on charges related to a blackmail scheme.
The alleged blackmail scheme involves a secretly recorded video of a mayoral candidate getting a topless lap dance.
KVIA-TV in El Paso, Texas, reports former Sunland Park city councilor Angelica Marquez and the city's public information officer, Armando Alba, were arrested Monday.
Both have been charged with extortion and conspiracy to commit extortion. Marquez was also arrested last week on voting fraud charges.
Including the latest arrests, seven people have been arrested since allegations surfaced a few weeks ago that then Mayor-Pro Tem and now Mayor-elect Daniel Salinas and other city officials tried to force Gerardo Hernandez out of the mayoral race with the recorded video.
Since then, officials have also alleged voter fraud.
Banned from City Hall, New Mayor is Indicted
Mayor-elect Salinas was the top vote getter in the city's recent elections. Salinas, 28, has been barred from city hall since being accused of trying to force Hernandez from the mayor's race with the secret video of the candidate getting a lap dance.
Salinas' lawyer has vowed to file court motions that would allow his client to perform mayoral duties, despite the charges.
Salinas has denied guilt.
The mayoral election was to replace former mayor Martin Resendiz, who resigned last year after admitting to signing contracts while drunk.
This story contains material from The Associated Press.
Follow us on twitter.com/foxnewslatino
Like us at facebook.com/foxnewslatino