Missouri governor-elect's wife robbed at gunpoint; three suspects arrested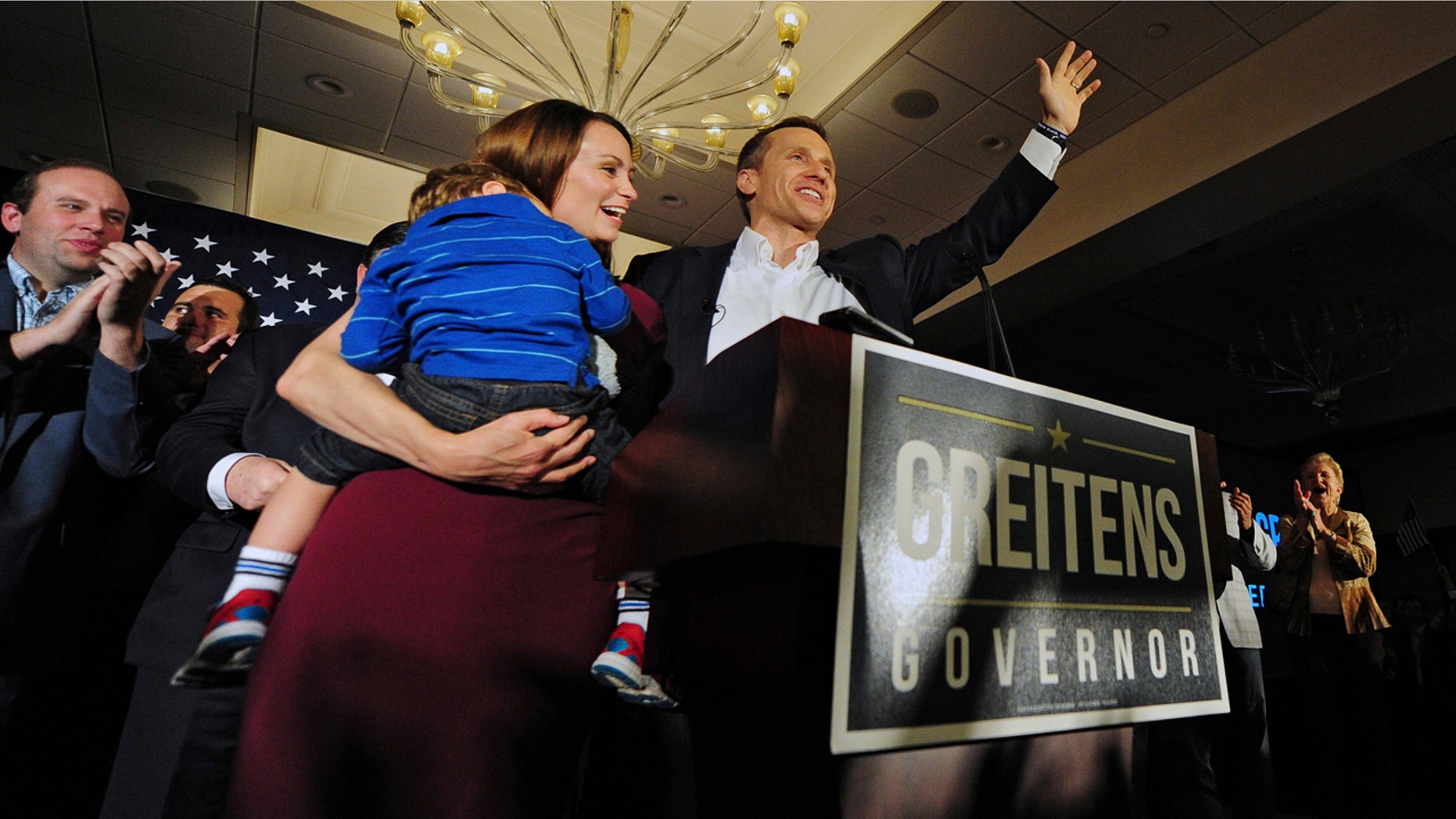 Three teenagers were in custody Monday night after the wife of Missouri Governor-elect Eric Greitens was robbed outside a St. Louis restaurant.
Greitens said in a statement that his wife Sheena was "safe — but shaken" following the incident, and expressed his gratitude to local police for their "swift and skilled response."
St. Louis police said Sheena Greitens had left the restaurant in the city's Central West End just after 6 p.m. and had gotten into her car. While she was looking at her phone, police said a suspect opened her door, pointed a gun at her and demanded her property.
Greitens gave the suspect her laptop and cell phone.
Officers who arrived at the scene discovered a second car had been broken into and another person's phone had been taken. Authorities were able to track that victim's phone to a suspect vehicle, which took off as officers attempted to stop it.
The vehicle was later involved in an accident and the suspects fled on foot, but were later located and taken into custody. The stolen phones and laptop were found inside the car, which investigators discovered had also been stolen.
The St. Louis Post-Dispatch gave the suspects' ages as 19, 15 and 14. No further information was immediately available.
Greitens, a Republican and a former Navy SEAL officer, said Monday that he is "now, more than ever, focused on the mission of creating safer neighborhoods."

He won election in November and is to take over for Democratic Gov. Jay Nixon on Jan. 9.
Click for more from Fox2Now.com.
The Associated Press contributed to this report.