Mississippi Republican Phil Bryant wins second term as governor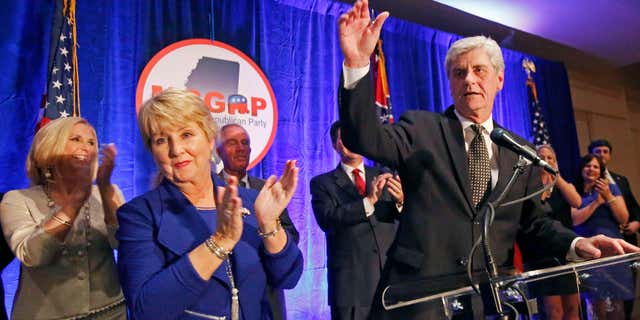 NEWYou can now listen to Fox News articles!
JACKSON, Miss. – Republican Phil Bryant has won a second term as Mississippi governor, easily defeating two candidates who ran low-budget campaigns.
Democrat Robert Gray is a long-haul truck driver who spent just over $3,000 to run for Mississippi's top job.
The Reform Party's Shawn O'Hara, who has unsuccessfully sought several statewide offices over the past 20 years, spent about $300 to challenge Bryant.
The 60-year-old governor spent about $2.7 million. He campaigned by saying he has focused on creating jobs and making specific changes to education policy, such as creating charter schools and emphasizing reading skills in early grades.