EXCLUSIVE: Democratic Michigan Rep. Elissa Slotkin signed a non-disclosure agreement (NDA) allowing her to engage in closed-door discussions related to a project involving a Chinese green energy firm with state officials.
Slotkin signed the NDA — obtained via information request and shared this week with Fox News Digital — with the Michigan Economic Development Corporation (MEDC) on Jan. 11, 2022. Months later, on Dec. 13, 2022, the agreement was amended, now including two redacted projects and to state it broadly applied to "any potential Development Project identified as confidential."
Although the two specific projects are unknown, since it applies to any project deemed confidential, the NDA consequently includes a proposed project from Gotion, a subsidiary of the Hefei, China-based Gotion High-Tech, to build an electric vehicle (EV) battery plant in Big Rapids, Michigan, outside Slotkin's district.
Gotion entered into a confidentiality agreement with the MEDC in December 2021, one month before Slotkin signed her NDA, according to additional documents reviewed by Fox News Digital. The company also entered into a confidentiality agreement with the Big Rapids government in August 2022.
THE STAGE IS SET FOR THE GOP DEBATE! SIGN UP NOW TO WATCH LIVE ON FOXNEWS.COM.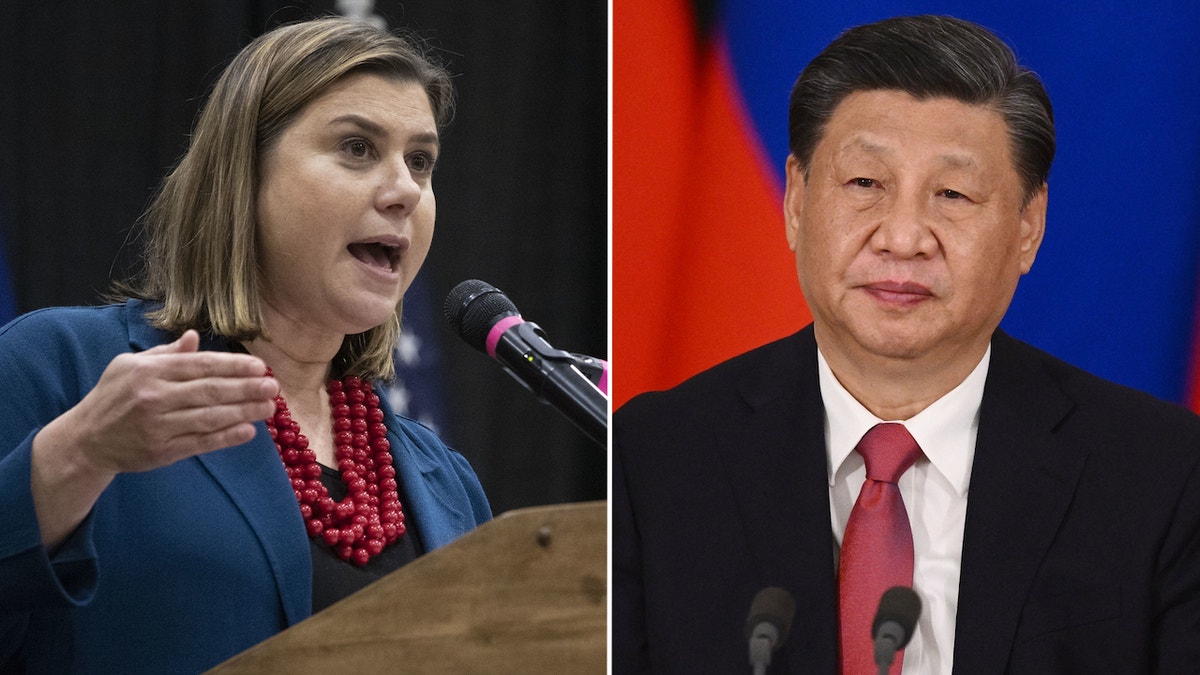 "Whatever her justification, Elissa Slotkin's decision to sign an NDA for this deal was reckless and shows a gross lack of prudential judgment," former U.S. Ambassador Joseph Cella, the co-founder of the Michigan-China Economic and Security Review Group, told Fox News Digital in an interview.
"She is a member of Congress who would have been read in on the fact — elected officials have been warned by our intel agencies that such deals are considered subnational incursions, influence operations and present national security threats," Cella continued. "So, knowing that, she and her staff should not have touched this deal."
He added that Slotkin's decision to sign an NDA potentially involving a project proposed by a Chinese government-tied company is "highly irregular."
The NDA additionally appears to contradict Slotkin's previous claim that she never signed an NDA involving Gotion. A campaign spokesperson for Slotkin, who is widely favored to win the Democratic nomination for the open Michigan Senate seat next year, told Fox News Digital in June that the congresswoman didn't sign the NDA.
CCP-BACKED TECH COMPANIES ARE POISED TO CASH IN ON BIDEN'S CLIMATE BILL, NATIONAL SECURITY EXPERTS WARN
"As we have repeatedly pointed out, the Congresswoman did not sign an NDA with or related to Gotion, or any Chinese company," the spokesperson said at the time.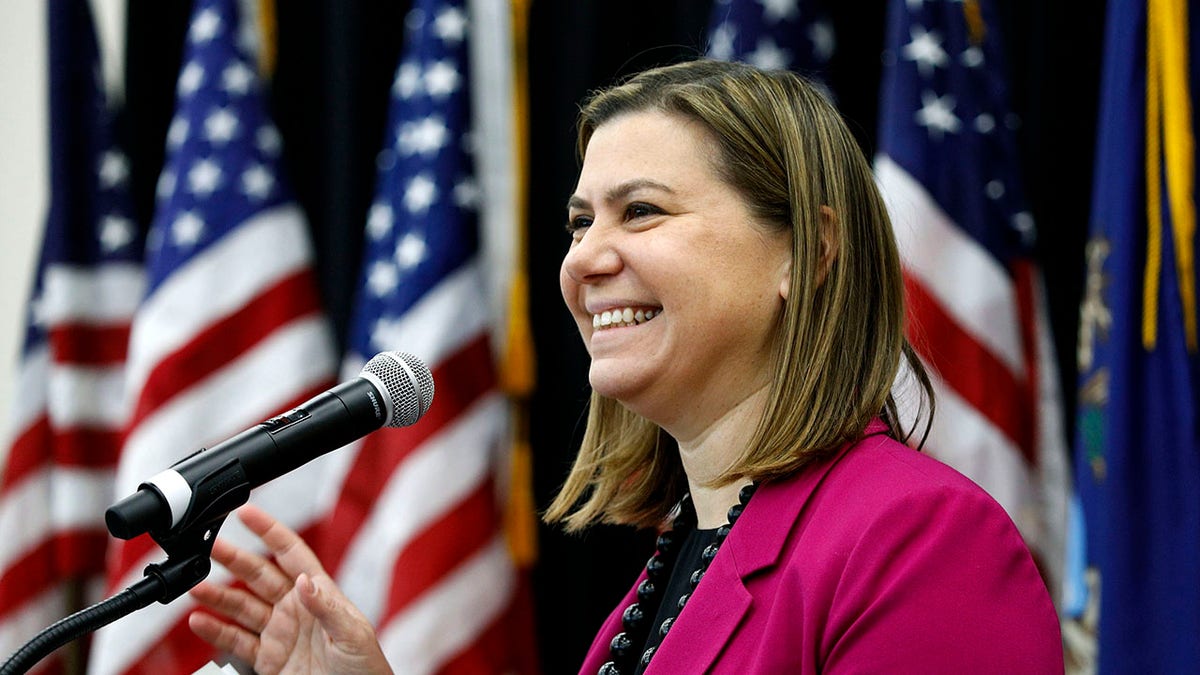 NRSC AD PUTS DEM REP ON BLAST FOR SIGNING HUSH AGREEMENT INVOLVING CCP-TIED COMPANY
In a statement to Fox News Digital on Wednesday, a spokesperson for Slotkin doubled down, saying the congresswoman never signed any agreement related to the Gotion deal.
"Congresswoman Slotkin has never had any contact with Gotion, period — nor did she ever sign an NDA relating to that project," the spokesperson told Fox News Digital.
"Any suggestion otherwise is patently false. In January 2022, Rep. Slotkin signed an agreement with the State of Michigan to discuss a new General Motors electric vehicle battery plant being built in her own district," they continued. "Any attempt to conflate these facts is just a dishonest political attack."
The documents obtained this week by Fox News Digital show Slotkin's deputy legislative director Austin Girelli also signed an NDA with MEDC in September 2022. That NDA closely mirrors the one signed by Slotkin.
Gotion's project — which has been enthusiastically supported by Democratic Gov. Gretchen Whitmer, MEDC and other state agencies — has faced increasing scrutiny as a result of the company's ties to the Chinese Communist Party (CCP). According to its corporate bylaws, Gotion High-Tech is required to "carry out Party activities in accordance with the Constitution of the Communist Party of China."
Gotion also quietly registered earlier this year as a Chinese foreign principal, according to FARA filings.
SENATE GOP UNLEASHES CAMPAIGN BLASTING DEM CANDIDATE FOR HUSH AGREEMENT INVOLVING CCP-TIED COMPANY
As a result of the company's close connection to the CCP apparatus, lawmakers, local leaders and national security experts have called on officials to block the project's development. They have also criticized the NDAs, including Slotkin's, that have been signed as part of the development process.
However, in a 10-9 vote in April, the Michigan state Senate Appropriations Committee gave the final stamp of approval for granting Gotion $175 million in direct taxpayer funding to help build the facility. Only Democrats on the panel voted in favor of the funding.
And Gotion announced earlier this month that it had scooped up purchased 270 acres of land in Green Charter Township, Michigan, for the project. Some of the purchased land is zoned for agriculture or residential use while the majority is zoned for industrial use.
CLICK HERE TO GET THE FOX NEWS APP
"I think it's best to have transparency whenever we're dealing with taxpayer dollars, especially when there are foreign interests involved, especially companies that are affiliated with China and the Chinese Communist Party," John Moolenaar, R-Mich., whose district the Gotion project is proposed for, told Fox News Digital in an interview. "I'm a believer that these kinds of NDAs are problematic."
"I was not asked to sign an NDA," he continued. "Whenever you have an investment in your district, your first response is that you're excited to hear about a new investment that brings jobs. When I learned about Gotion and its affiliation with Gotion High-Tech based in China, it immediately set off red flags about our future in Michigan and our growing dependence on China rather than American ingenuity and American-based companies."
Fox News Digital reporter Joe Schoffstall contributed to this report.