The company behind a controversial Michigan electric vehicle battery plant quietly appeared as a Chinese foreign principal in an under-the-radar registration, disclosures reviewed by Fox News Digital show.
Gotion Inc., a Fremont, California-based energy company, has faced uproar from Republican politicians and residents in the state over potential Chinese Communist Party (CCP) influence concerns since it first unveiled plans to construct the multi-billion dollar facility with the support of Democratic Michigan Gov. Gretchen Whitmer. Gotion Inc.'s parent company, Gotion High-Tech, is headquartered in Hefei City, China.
Chuck Thelen, Gotion's North American manufacturing vice president, has attempted to alleviate worries and stated CCP concerns are overblown. "The rumors that you've heard about us bringing communism to North America are just flat-out fear-mongering and really have nothing based in reality," Thelen said, according to Politico.
Michigan Democrats have also dismissed CCP concerns as Republican scare tactics. "Extremists in the Michigan GOP have spent weeks promoting baseless conspiracies that only work to block the thousands of good-paying, American jobs Gotion plans to bring to our state," Michigan Democratic Party Chair Lavora Barnes told UpNorthLive on April 20.
CCP-BACKED TECH COMPANIES ARE POISED TO CASH IN ON BIDEN'S CLIMATE BILL, NATIONAL SECURITY EXPERTS WARN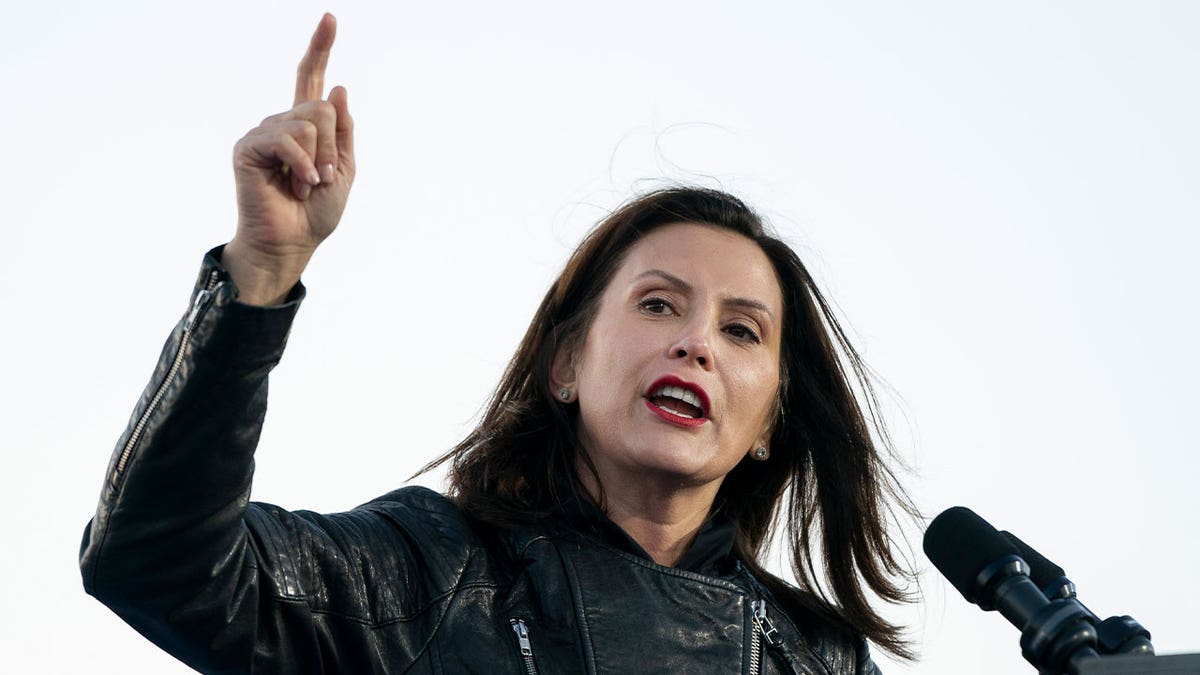 But just one day after her statement, on April 21, Gotion Inc. was quietly registered as a Chinese foreign principal, according to FARA filings, which appears to have gone previously unreported. The U.S. subsidiary's document declares that its "wholly owned and controlled" by the China-based Hefei Gotion High-Tech Power Energy Co., Ltd.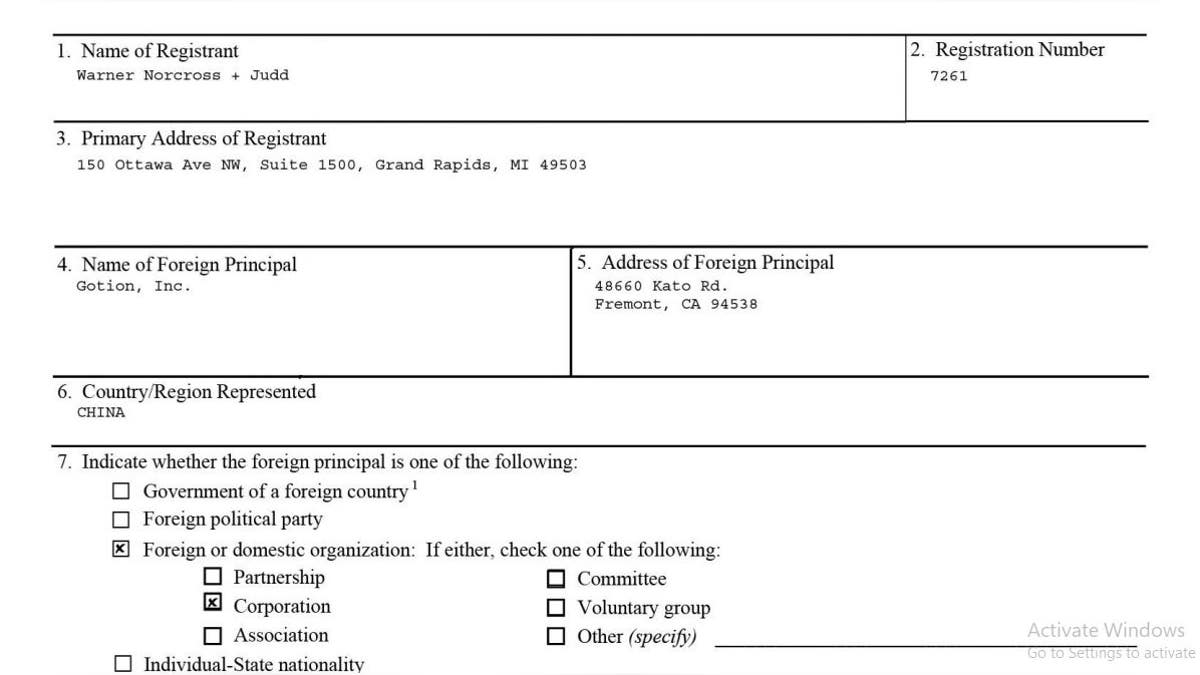 "Gotion Inc. makes it very clear in the filing that it is not supervised, directed, controlled or financed by any foreign government or foreign political party," a company representative told Fox News Digital following publication. "It's unequivocally spelled out in the FARA document."
Gov. Whitmer announced last October that Gotion would invest $2.4 billion to construct two 550,000-square-foot production plants and other supporting facilities spanning 260 acres in northern Michigan. She applauded the proposal, saying it would shore up Michigan's status as the "global hub of mobility and electrification."
Since then, Republican lawmakers, residents and national security experts have raised concerns about Gotion's Chinese ownership and ties to the CCP. The corporate bylaws of Gotion High-Tech require the company to "carry out Party activities in accordance with the Constitution of the Communist Party of China."
Fox News Digital also reported in June that Michigan Democratic Rep. Elissa Slotkin and a high-level staffer signed a non-disclosure agreement with the Michigan Economic Development Corp allowing them to be privy to negotiations about Gotion's proposed electric vehicle battery factory in Big Rapids. After a months-long national security review, the Biden administration green-lit the project that same month.
BIDEN ADMIN GREEN-LIGHTS CHINESE EV BATTERY FACTORY IN MICHIGAN, DESPITE LOCAL OPPOSITION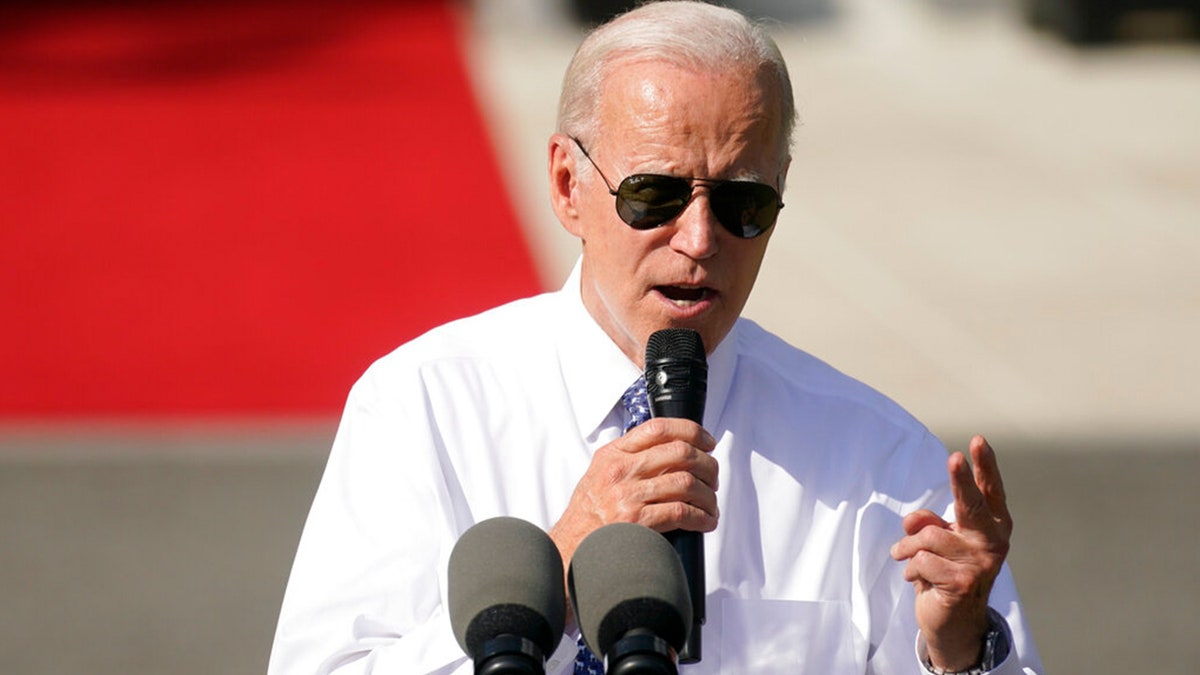 In addition to criticism over its ties to China, legislators have expressed concern about the proximity of Gotion's proposed plant to U.S. military bases. The facility would be located within 60 miles of military armories and 100 miles from Camp Grayling, the country's largest U.S. National Guard training facility.
The Wall Street Journal reported earlier this year that the Michigan National Guard trains Taiwanese soldiers during annual military exercises at Camp Grayling.
And in a 10-9 vote in April, the Michigan state Senate Appropriations Committee gave the final stamp of approval for granting Gotion $175 million in direct taxpayer funding to help build the facility.
CLICK HERE TO GET THE FOX NEWS APP
"I'm angry. I'm angry that this vote was slipped into the agenda today with as little information as possible so that people like me wouldn't know it was happening," Marjorie Steele, a local resident, said during the hearing. "I'm angry that you, our elected officials, have ignored my community's pleas to table this vote until some small semblance of due diligence can be performed."
"I can promise you that we will not stop at the local level," she added. "We are tired of being abused, and we are not alone. This is not just a Mecosta County issue. Townships and counties across the state are uniting, sharing resources, manpower and grassroots activism. Your votes today, senators, are lines drawn in the sand."
This story has been updated to include a comment from a Gotion representative.