McCain's health improving, family and friends say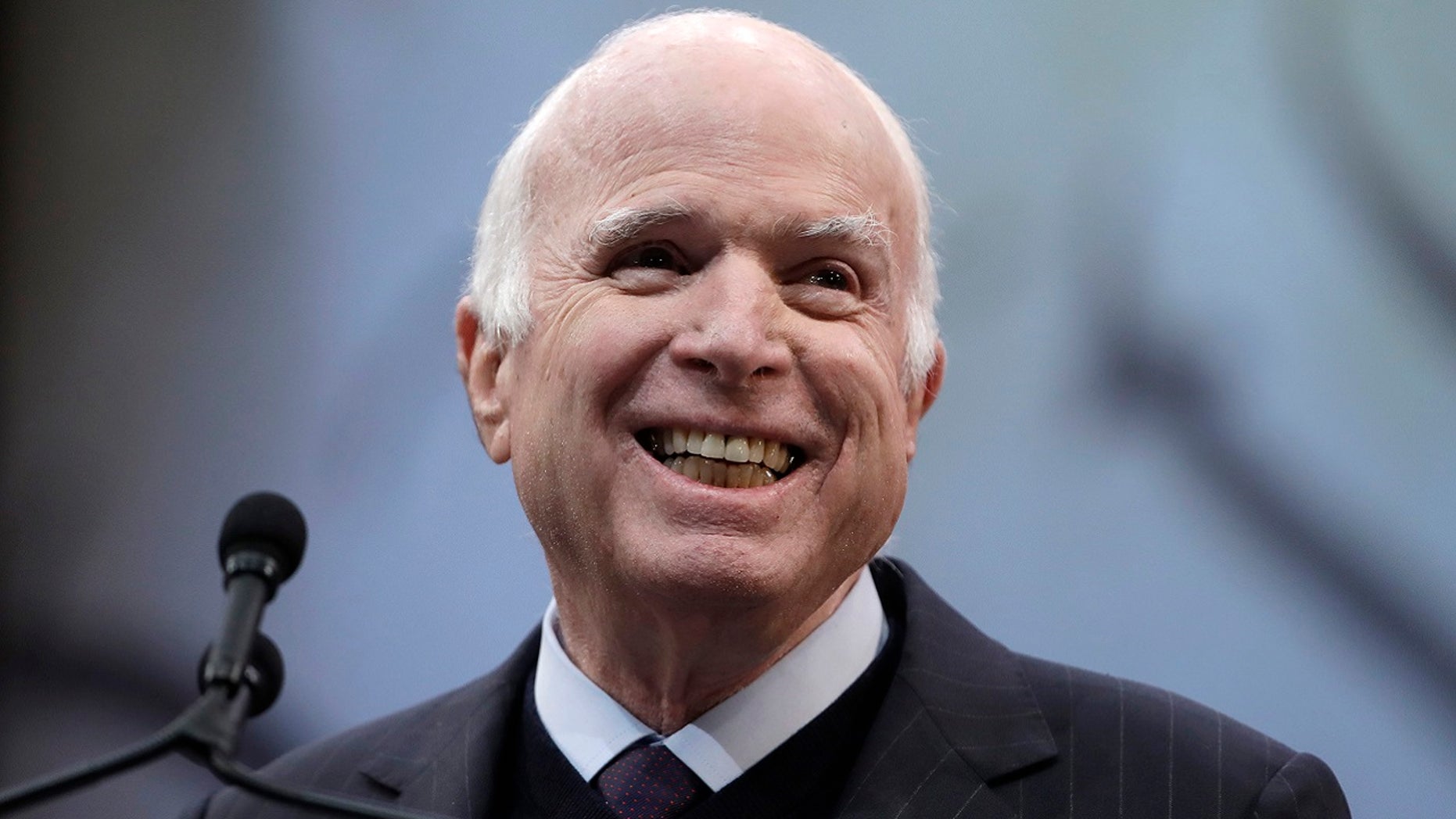 U.S. Sen. John McCain is feeling better as he recovers from cancer treatment and surgery in Arizona, according to family members and friends.
Arizona's junior U.S. senator, Jeff Flake, told Fox News on Friday that he spoke with McCain by phone that morning, and said his 81-year-old colleague was "doing better" than he had been recently.
In April, McCain underwent surgery for an intestinal infection.
Flake did not go into detail, but he smiled and spoke in a tone of voice that suggested he was pleased or relieved to offer the positive update.
Flake said he did not expect to see McCain this weekend, but when asked if he expected to visit McCain again soon, Flake said, "Yes, I do."
Meanwhile, McCain continues to receive a steady stream of visitors at his family's ranch in Arizona.
Daughter Meghan McCain, 33, a co-host of ABC's "The View," has been flying back and forth from New York City to Arizona to visit her father in recent weeks.
"My dad's actually doing really well right now," she said on the program this week. "I believe in the power of prayer, and I think it's helping."
She also clapped back at reports that White House aide Kelly Sadler had remarked, "It doesn't matter, he's dying anyway," in reference to John McCain's opposition to President Donald Trump's nomination of Gina Haspel to lead the CIA.
"It's not how you die," Meghan McCain responded. "It's how you live." She thanked viewers for their positive thoughts regarding her father.
"We're really strong. There's so much more love and prayer and amazing energy being generated towards us than anything negative at all. And I feel so blessed," she said.
Michael Bloomberg, a former mayor of New York City, also reportedly visited Sen. McCain on Friday, while close friend Sen. Lindsey Graham, R-S.C., visited earlier this week.
Graham and McCain reportedly watched the classic 1962 Western movie, "The Man Who Shot Liberty Valance," and talked about McCain's imprint on politics.
Graham said he told McCain he will leave behind a long list of Republicans — and Democrats — he has mentored, with Graham including himself in the group.
"Your legacy is the people you affected," Graham said he told his friend. "John McCain's going to have a hell of a legacy."
After McCain's recent hospitalization for an intestinal infection, Graham said he was worried about his friend's health. But after seeing him this week, he decided McCain will "be with us for a while."
The two weren't quite yet saying their goodbyes. In fact, "there's not talk of funerals, there's talk of the future," Graham said.
Graham also said McCain's forthcoming book, "The Restless Wave" should be "required reading."
It's a story about the country, and "even though we make our share of mistakes, we're always trying to make it a more perfect union," Graham said.
Former Vice President Joe Biden visited McCain earlier this month in Arizona.
Fox News' Lee Ross and the Associated Press contributed to this report.