Marine facing probe for emailing Afghan threat warning garners Hill backing ahead of hearing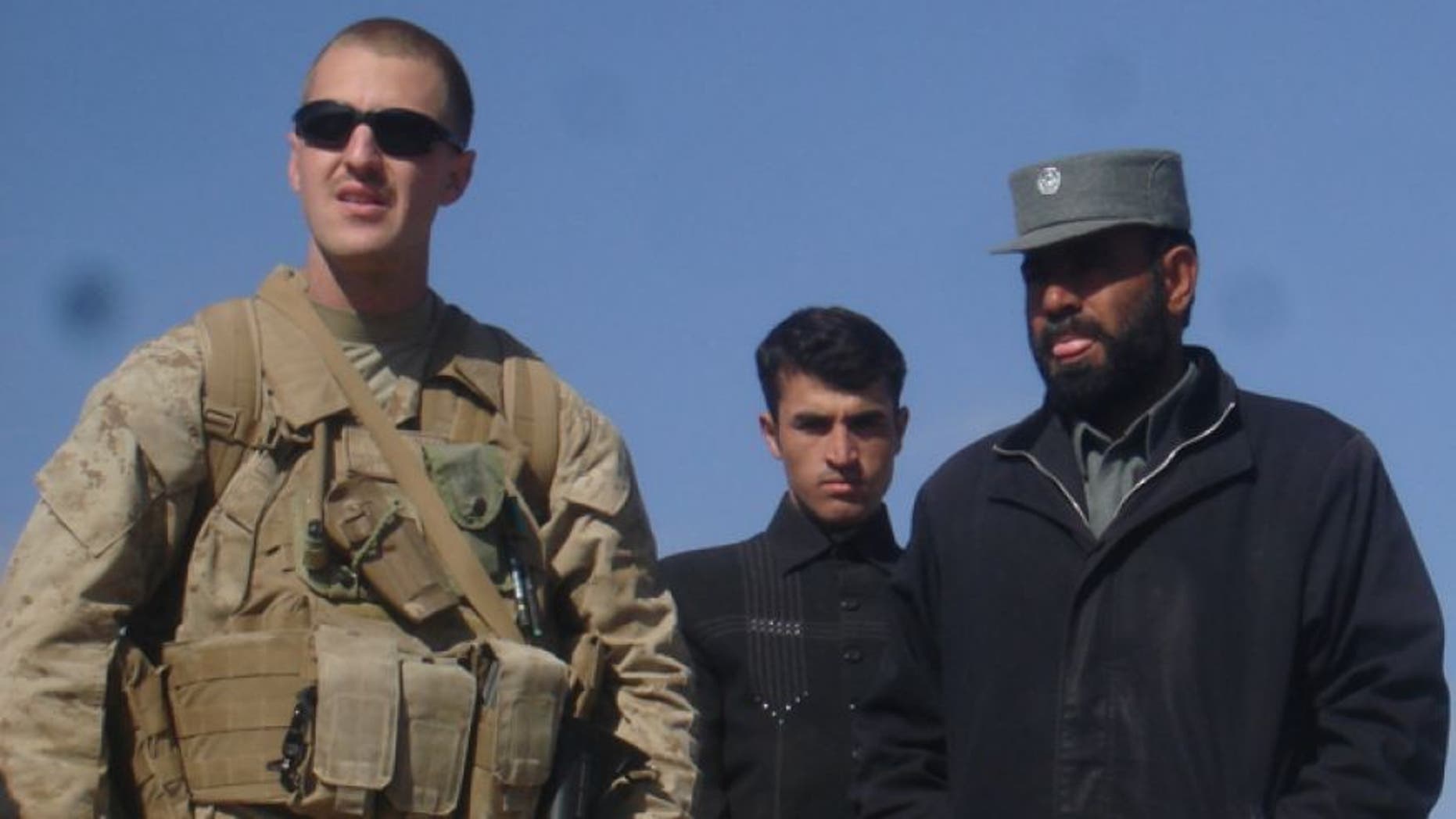 A Marine facing military discharge for mistakenly sending a threat warning from an unclassified email account garnered high-level support ahead of a military hearing that began Tuesday, with several members of Congress leaping to his defense.
Maj. Jason Brezler, a Marine Corps reservist and New York City fire fighter was facing a board of inquiry -- the equivalent of an administrative hearing in the military -- for warning his fellow Marines of an insider threat in August 2012.
He had tried to warn about an Afghan police chief -- known to be linked to the Taliban, and also a child predator. Brezler's warning was ultimately ignored, and three Marines were killed by one of the Afghan police chief's alleged child victims.
The Marine reservist, though, now stands accused of passing classified information through unclassified channels because he allegedly used an improper email account to pass on the warning.
"It really does seem to be a witch hunt," said Kevin Carroll, an attorney working on Brezler's case.
Six members of Congress who also served in the Marine Corps wrote to Navy Secretary Ray Mabus on Dec. 13 asking a string of questions about why Brezler was facing potential punishment, and expressing "concern" about the board of inquiry.
"Brezler did not know the information was classified at the time he sent the email," the lawmakers wrote, adding that the military determined at the time "no harm to national security" had been done.
The lawmakers also noted that the Marine "who sought, but ignored" Brezler's information about the Afghan police chief is the son-in-law of a former top-ranking officer in the Marines.
Last summer, Brezler received an urgent request for information from his fellow Marines in Helmand Province, Afghanistan. They wanted background information about the senior Afghan police official, Sarwar Jan, who was routinely allowed on base as part of the U.S. strategy to train local security forces before the 2014 withdrawal.
Brezler immediately responded with information about Jan's derogatory background, including the allegations of sexual abuse. There is no evidence immediate action was taken, and days later, one of Jan's assistants allegedly opened fire on the Marines.
The letter from lawmakers on Dec. 13 said a Marine nevertheless complained that Brezler had "insecurely sent classified information" on Jan. The letter was signed by Reps. Michael Grimm, R-N.Y.; Duncan Hunter, R-Calif.; Steven Palazzo, R-Miss.; Paul Broun, R-Ga.; Scott Rigell, R-Va.; and Mike Coffman, R-Colo.
Asked for comment, a spokesman at the Marine Corps Reserve headquarters in New Orleans where the hearing was taking place told Fox News he couldn't comment on specific allegations -- but added that a military investigation found Brezler mishandled classified information when he sent the warning on his personal email account.
Fox News' Catherine Herridge contributed to this report.