Longtime GOP Sen. Specter Joins Democratic Party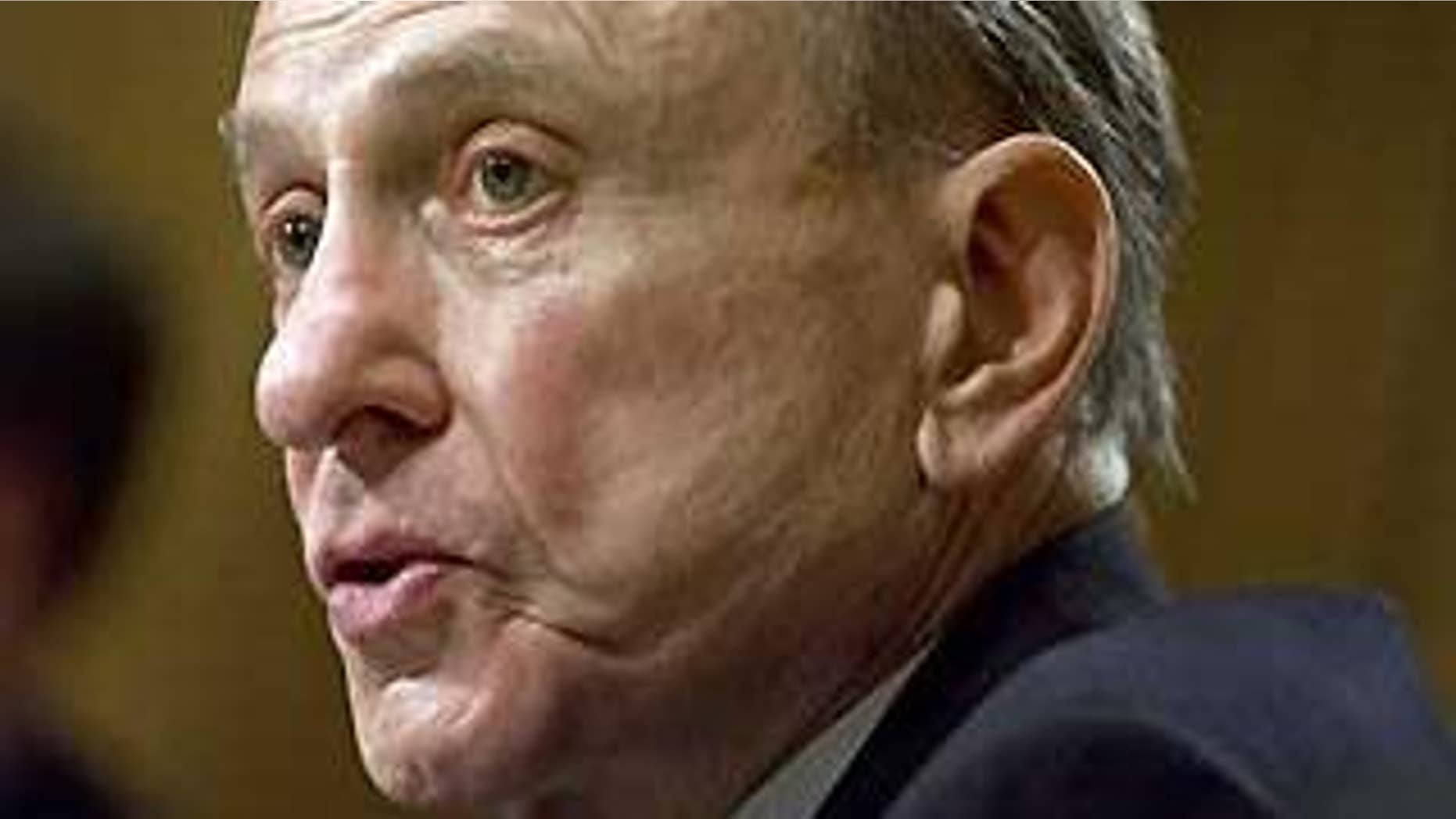 Veteran Sen. Arlen Specter announced Tuesday his intent to switch from the GOP to the Democratic Party, earning him the support of President Obama in next year's re-election campaign.
White House spokesman Robert Gibbs said Tuesday Obama will raise money and campaign for Specter if asked.
Despite winning election to the Senate five times as a Republican, Specter has jumped ship faced with the prospect of a strong challenge from conservative Pat Toomey in the GOP primary and Pennsylvania trending Democratic.
"I have found myself increasingly at odds with the Republican philosophy and more in line with the philosophy of the Democratic Party," he said at a news conference, adding "I am not prepared to have my 29 years' record in the United States Senate decided by the Pennsylvania Republican primary electorate."
The switch puts Democrats within one vote of a filibuster-proof majority in the Senate. Democrats currently hold 56 seats in the Senate, and two independents typically vote with the party. Republicans have 41 seats.
With Specter switching sides, Democrats will reach the magical number of 60 if Al Franken, who has been entangled in a protracted court battle with incumbent Sen. Norm Coleman, is seated in Minnesota.
Not long after Specter met privately with Republican senators to explain his decision, the party's leader, Sen. Mitch McConnell, said the switch posed a "threat to the country."
The issue, McConnell said, "really relates too...whether or not in the United States of America our people want the majority party to have whatever it wants, without restraint, without a check or balance."
Despite the change in political stripes, Specter vowed to remain an independent voice in the Senate.
"My change in party affiliation does not mean that I will be a party-line voter any more for the Democrats that I have been for the Republicans," he said.
"Whatever my party affiliation, I will continue to be guided by President Kennedy's statement that sometimes party asks too much. When it does, I will continue my independent voting and follow my conscience on what I think is best for Pennsylvania and America," he continued.
Specter's departure further fueled anger that had been building since his vote for a $787 billion stimulus package proposed by President Obama and supported by just three Republicans in Congress.
After Obama was notified of Specter's decision Tuesday morning during his daily economic daily briefing, the president called Specter and said "you have my full support" and that Democrats are "thrilled to have you," a senior administration official told FOX News.
With the switch, Specter now is more likely to face a general election challenge from Toomey, former head of the conservative Club for Growth, who almost defeated Specter in a 2004 GOP primary. Toomey was beating Specter in public opinion polls of GOP primary voters.
"Senator Specter's decision today represents the height of political self-preservation," said Sen. John Cornyn of Texas, who chairs the National Republican Senatorial Committee, which works to get GOP candidates elected.
"Let's be honest -- Sen. Specter didn't leave the GOP based on principles of any kind," said Republican National Committee Chairman Michael Steele. "He left to further his personal political interests because he knew that he was going to lose a Republican primary due to his left-wing voting record.
"Republicans look forward to beating Sen. Specter in 2010, assuming the Democrats don't do it first," Steele said.
"Everyone switches parties when you know you're going to lose," Sen. Lindsey Graham, R-S.C., told FOX News. Graham said Specter's decision now puts pressure on a lot of red-state Democrats, who campaigned on their conservative credentials, to step up.
"They may be the only thing that can stop this radical liberal agenda," he said.
Specter acknowledged at the news conference that after surveying the sentiments of the GOP, he found prospects for winning next year's primary looked bleak.
Sen. Jim DeMint, R-S.C., told FOX News that Specter attended a weekly GOP lunch Tuesday after news of his decision broke and said nothing. Some Republicans approached him and said they'd miss him.
"Some saw the raw politics of" the switch and did not take acknowledge his presence, DeMint said.
Last week, DeMint reportedly told Specter that he would be supporting Toomey in next year's Republican primary. But it is unclear whether this conversation prompted Specter to switch parties.
Political experts in Pennsylvania note that Specter has alienated the Republican base over the years with his support for abortion rights and gay rights, and other more hard-core conservative issues. His approval rating percentage among Republicans hovered in the 30s, according to a handful of polls conducted this year.
However, Specter's approval among Democrats in his state is high. Senate Majority Leader Harry Reid, D-Nev., praised Specter's decision and noted that he has always been willing to work in a bipartisan manner.
"I welcome Sen. Specter and his moderate voice to our diverse caucus, and to continuing our open and honest debate about the best way to make life better for the American people," he said in a statement.
Sen. Patrick Leahy, D-Vt., said Tuesday that he was notified of Specter's decision that morning and that he got the impression that "a great party left him, not the other way around."
He added that he is not surprised by the decision and expects Specter to remain as independent as ever.
At the news conference, Specter said he told Pennsylvania Gov. Ed Rendell several months ago that he wouldn't need his help when the Democratic governor offered to help him raise money if he switched parties.
"I changed my mind about that," Specter said, drawing laughs.
FOX News' Trish Turner and Major Garrett contributed to this report.