Lili Gil: Republican Debate Strikes Out with Latino Voters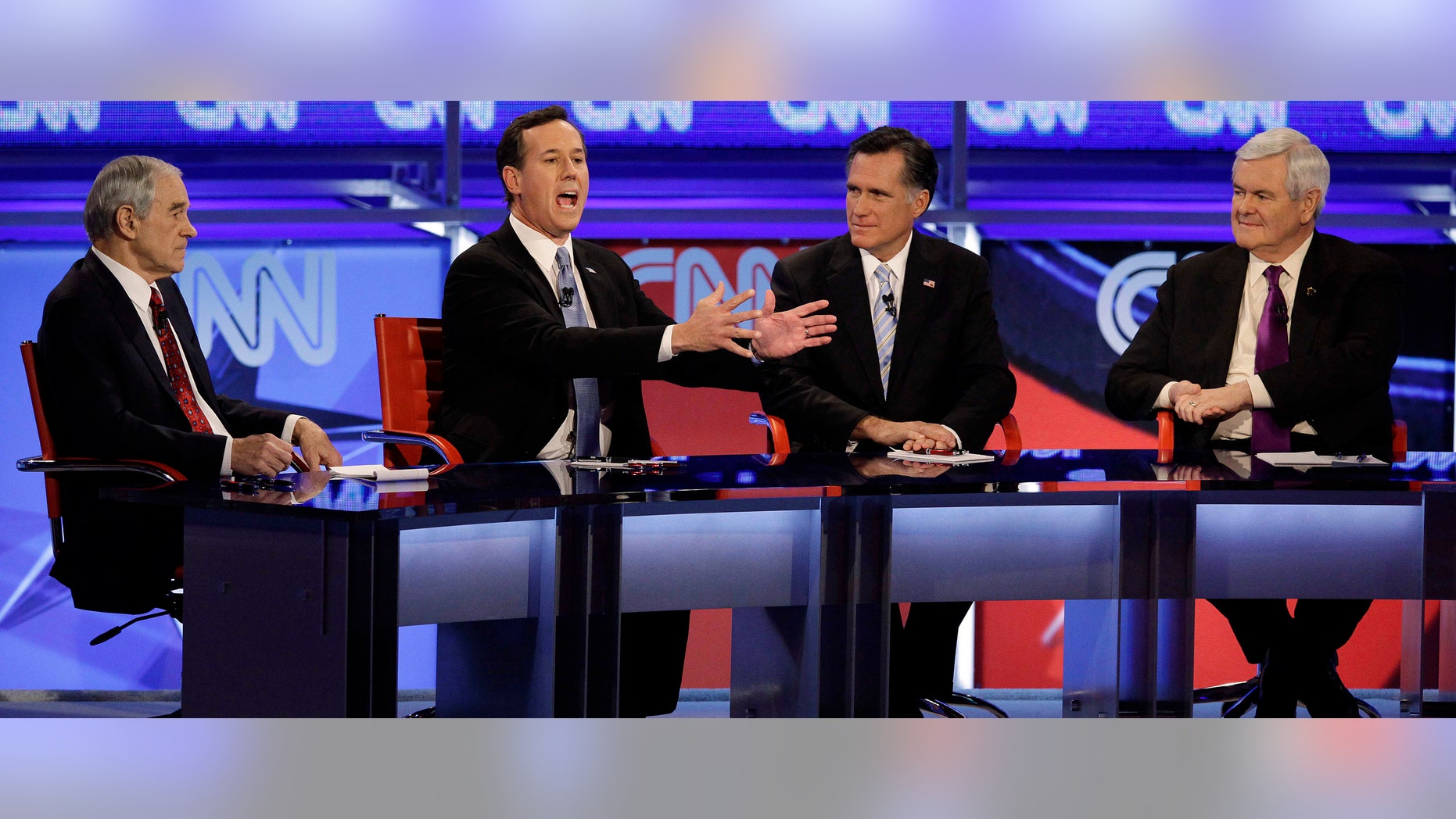 Nineteen debates later, the showdown continued as the final four GOP hopefuls took the stage in Mesa, Arizona for the CNN Debate; thankfully this time around they were all comfortably seated and no funny beeps or sound effects interrupted their flow.
As former House Speaker Newt Gingrich would say, this race has been as unpredictable as "riding Space Mountain in Disney World." Which candidate can voters trust? After 9-9-9, $10,000 bets, the DREAM Act controversy, self-deportation, the birth control controversy, claims of phony theology and a Kentucky Derby-style race, there is no doubt that every single debate still counts -- event the 20th time.
But after witnessing what may be the final debate of the season, the Arizona stage certainly represented so much more than rhetoric on ear-marking and the morning-after pill. Beyond an important preamble to Super Tuesday, Arizona shines a spotlight on the fastest growing voter base in America, representing 29.6 percent of the population and 21.3 percent of eligible voters in Arizona: LATINOS! For example, in Arizona's 7th Congressional District, which is larger than Rhode Island, Delaware, Hawaii, Connecticut and New Jersey combined, Latinos represent 41.3 percent of eligible voters.
But bigger than local statistics, Arizona is one of the top five states deemed as "Latino influence states" at the national level, with New Mexico, Florida, Nevada and Colorado, according to Latino Decisions. So, are Republicans just ignoring the reports and failing to do simple electoral math? Are they too busy in their own agendas that they haven't read TIME magazine's recent cover story about "Why Latinos will pick the next President?"
Seventy-two percent of Latinos said the GOP either did not care about their support or was hostile to their community, according to a recent Latino Decisions poll conducted for Univision. The Daily Beast reports that the Arizona electorate is about one-third Democrat, one-third Republican, and one-third Independent -- a statistic apparently ignored by the GOP, while the Obama campaign has opened offices in Phoenix, Tucson and Flagstaff to reach Hispanic voters.
Maybe 26 days of no debates clouded the candidates' thinking, resulting in shortsighted rhetoric, particularly on a topic that has tainted the party: immigration.
Here are the three biggest cringing moments that Latinos will remember from the debate:
1- A roaring and excited Arizona Republican audience glorified Sheriff Joe Arpaio, which confirmed a spirit of perceived anti-immigrant and anti-Latino sentiment by the party. The cheering was for a sheriff who has been accused by the Justice Department  of engaging in "unconstitutional policing" by unfairly targeting Latinos. How do you think Latino voters interpreted that moment of public acknowledgement?
2- Former Massachusetts Gov. Mitt Romney's public praise of the immigration work done in Arizona and setting it as the "model." His comment, "You know, I think you see a model in Arizona," demonstrates his disconnect with the public sentiment towards harsh measures. Back to missing out on simple electoral math, 81 percent of Arizona's Latino registered voters -- who are one in five voters -- are strongly opposed to the new immigration law, SB1070.
3- Arpaio got praises by former Pennsylvania Sen. Rick Santorum, too! When asked about the fact that one quarter of homeowners hire undocumented immigrants, Santorum re-emphasized the great work of Arpaio by saying "I think what we need to do is to give law enforcement the opportunity to do what they're doing here in Arizona and what Sheriff Arpaio was doing before he ran into some issues with the federal government, which is to allow folks to enforce the law here in this country, to allow people who are breaking the law or suspicious of breaking the law to be able to be detained and deported." This was a surprising new tone coming from a formerly compassionate Santorum, who went into the harsh corner of law enforcement as the solution.
While these three moments will be remembered, some comments by Gingrich and Texas Rep. Ron Paul left a potential glimpse of hope in the midst of GOP immigration extremism.
Paul recognized gaps in the immigration process by saying "I think that we should have much more immigration service on the border to make it easier -- it's hard to even get to visit this country.  We're losing a lot of visitors and workers that could come to this country because we have an inefficient immigration service."
A more pragmatic Gingrich reminded us of the need to pass an attainable and manageable immigration bill by taking us back -- yet one more time -- to the Reagan era.
"I signed this bill because we have to get control of the border and we have to have an employer-sanctioned program with a guest worker program," Gingrich said. "Now, all of us who voted for that bill got shortchanged on everything we were supposed to get. President Bush couldn't get it through. President Obama can't get it through."
Ironically, while harsh rhetoric leaves no doubt about the GOP's public stand on immigration, President Obama's promises for Latinos and friendlier outreach are followed by record-breaking deportation numbers under his administration -- a fact mostly unknown by Latinos.
In fact, among native-born Latinos, only 25 percent said they thought deportations were higher under Obama than under George W. Bush. The facts show that Obama has sent home over 1 million undocumented immigrants in more than two years -- on pace to deport more in one term than his predecessor Bush did in two.
Net-net, classic marketing and public relations do impact the masses. While you and I may be analyzing the data and dissecting debate answers, the greater majority is impacted by what it sees and hears in mass media about what is perceived as GOP anti-immigrant sentiment contrasted by presidential olive branches of DREAM Act support and comprehensive immigration reform.
One thing is clear, 72 percent of Latinos say the GOP either did not care about their support or is hostile to their community, according to a Univision and Latino Decision poll, and unless something changes in their marketing and public relations, they could be missing out significantly on the estimated 21.7 million eligible Latino voters that will make a difference in the race to the White House.
Lili Gil is an award-winning business and Hispanic market expert and business and political media contributor. She is also co-founder and managing partner of XL Alliance a business strategy and marketing firm dedicated to help business leaders and corporations navigate and enter emerging multicultural markets. Gil was recently selected by the World Economic Forum as one of only 190 Young Global Leaders identified across 65 countries for her leadership, community and business impact. You can follow Lili on twitter @liligil
Follow us on twitter.com/foxnewslatino
Like us at facebook.com/foxnewslatino