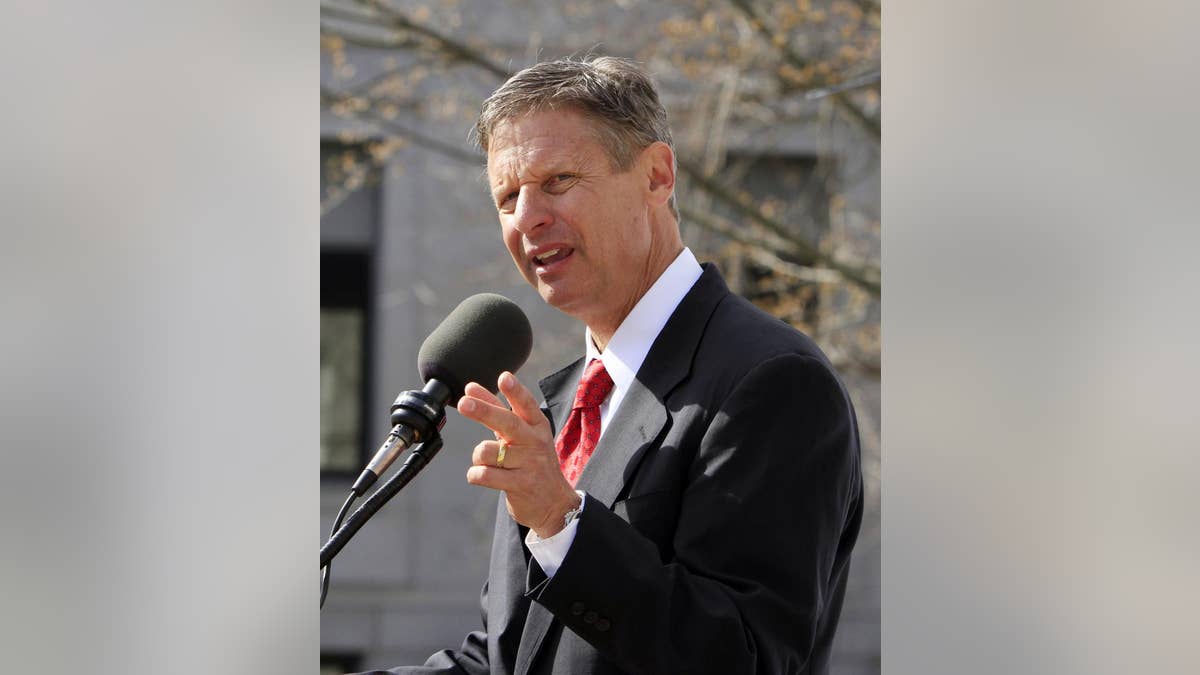 Pro-pot politician Gary Johnson announced Wednesday he will seek the Libertarian Party's 2016 presidential nomination.
Johnson, a former two-term GOP governor of New Mexico who was the Libertarian nominee in 2012, made the announcement in an interview on Fox Business Network.
Johnson pitched himself as the fiscally conservative-socially liberal alternative to the Democrats and Republicans in the race. He also shrugged off criticism that he would pull votes from Republicans in the running, saying "it's just not the case."
"When it comes to Libertarians, Libertarians draw as many votes from Democrats as they do Republicans and like I said, I do believe crony capitalism is alive and well," Johnson said. "It's Democrats and Republicans who contribute to that."
The self-made millionaire and former Cannabis Sativa, Inc. CEO had dropped a steady stream of hints on social media the past few weeks about his latest political aspirations.
Johnson also ran for president in 2012, initially as a Republican but later as the Libertarian Party nominee. In that race, he received 3.5 percent of the vote in New Mexico but failed to gain traction nationally.
On Monday, Cannabis Sativa Inc., the legal marijuana products company that Johnson ran, announced he had resigned as CEO "to pursue political opportunities."
Johnson has come under fire from some in his party for making comments about Republican White House hopeful Sen. Rand Paul. Johnson had supported Paul in the past but then accused him of "selling out" in a Facebook post.
Johnson will face stiff competition from John McAfee, a 70-year-old cybersecurity pioneer, also seeking the Libertarian Party nomination. In all, there are two-dozen candidates vying for the party's nomination.
In an Oct. 15 Reason.com interview, Johnson vowed to fight the marginalization of legitimate third-party candidates and dismissed concerns that he had waited too long to jump into the game.
"There's no advantage of making it official given what I'll call the clown-car …given the attention that's being given to the Republican side," he said. "Let that stuff sort itself out and there's plenty of time for the general election."