Lawmakers seek fix as law limiting plastic guns set to expire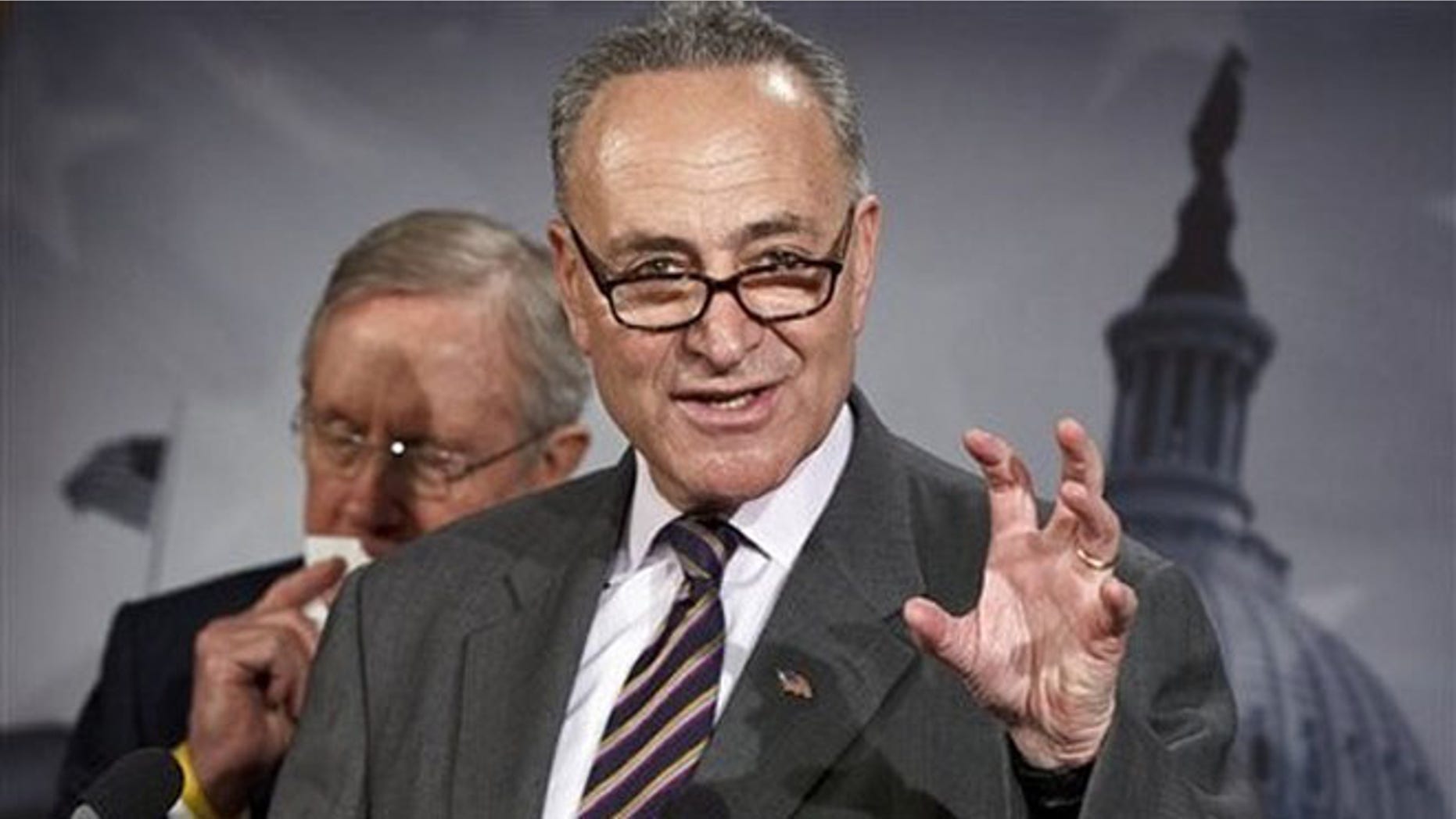 Congressional lawmakers will face a critical deadline after returning from Thanksgiving break to address a nationwide ban on the production of undetectable guns that is set to expire on Dec. 9.
The Undetectable Firearms Act, which was first enacted in 1988 and reauthorized in 2003, makes it illegal to "manufacture, import, sell, ship, deliver, possess, transfer or receive" any firearm that's undetectable by metal detectors and X-ray machines.
Three Democratic senators, Chuck Schumer of New York, Bill Nelson of Florida and Patrick Leahy of Vermont are pushing legislation that would extend the ban to all guns manufactured using so-called three-dimensional printing technology.
Sen. Jeff Sessions, R-Ala., who objected along with other senators, blocked Schumer's request for unanimous consent for a one-year extension to the law before the Senate adjourned last week, according to The Hill.
"We will be glad to give it serious attention," Sessions said Thursday, according to the report. "I know it is the kind of thing we probably can clear at some point, but I object."
The National Rifle Association has not publicly stated where it stands on the proposed extension. Gun Owners of America, a smaller gun rights group, told The New York Times that the extension is unnecessary because 3-D printing technology is not widely available.
"They're not going to be in Kinkos," Larry Pratt, the group's executive director, told the newspaper. "And at the moment, they can't fire that many rounds. It's just not something that we're going to be dealing with anytime soon."
Schumer, however, has said the technology of 3-D printing has advanced to the point anyone with $1,000 and an Internet connection can access the plastic parts that can be fitted into a gun. Those firearms can't be detected by metal detectors or X-ray machines.
The senator says that means anyone can download a gun cheaply, then take the weapons anywhere, including high-security areas.
More than 100,000 copies of plans for the world's first 3D-printed handgun, The Liberator, were downloaded in May before the State Department told the Texas-based nonprofit behind the firearm to stop sharing the file.
The Philadelphia City Council voted unanimously last week to prohibit the use of 3-D printers to create any firearm or "any piece thereof" unless that person possesses a license to manufacture firearms, making Philly the first city in the U.S. to pass such a ban.
In May, Sen. Edward Markey, D-Mass., requested a plan of action from the Bureau of Alcohol, Tobacco, Firearms and Explosives on the new threat posed by guns made with 3-D printing technology. The senator said earlier this month he has yet to receive a response.
"We must not allow a 3-D printer cartridge to become as deadly as a gun cartridge," Markey said. "These homemade 3-D printed-guns are no longer a figment of the imagination but are a real threat to the public. We need to immediately pass the Undetectable Firearms Act to ensure these stealth weapons don't go undetected."
The Associated Press contributed to this report.