Lawmakers Push Border Security as Reid Steps Back From Immigration Debate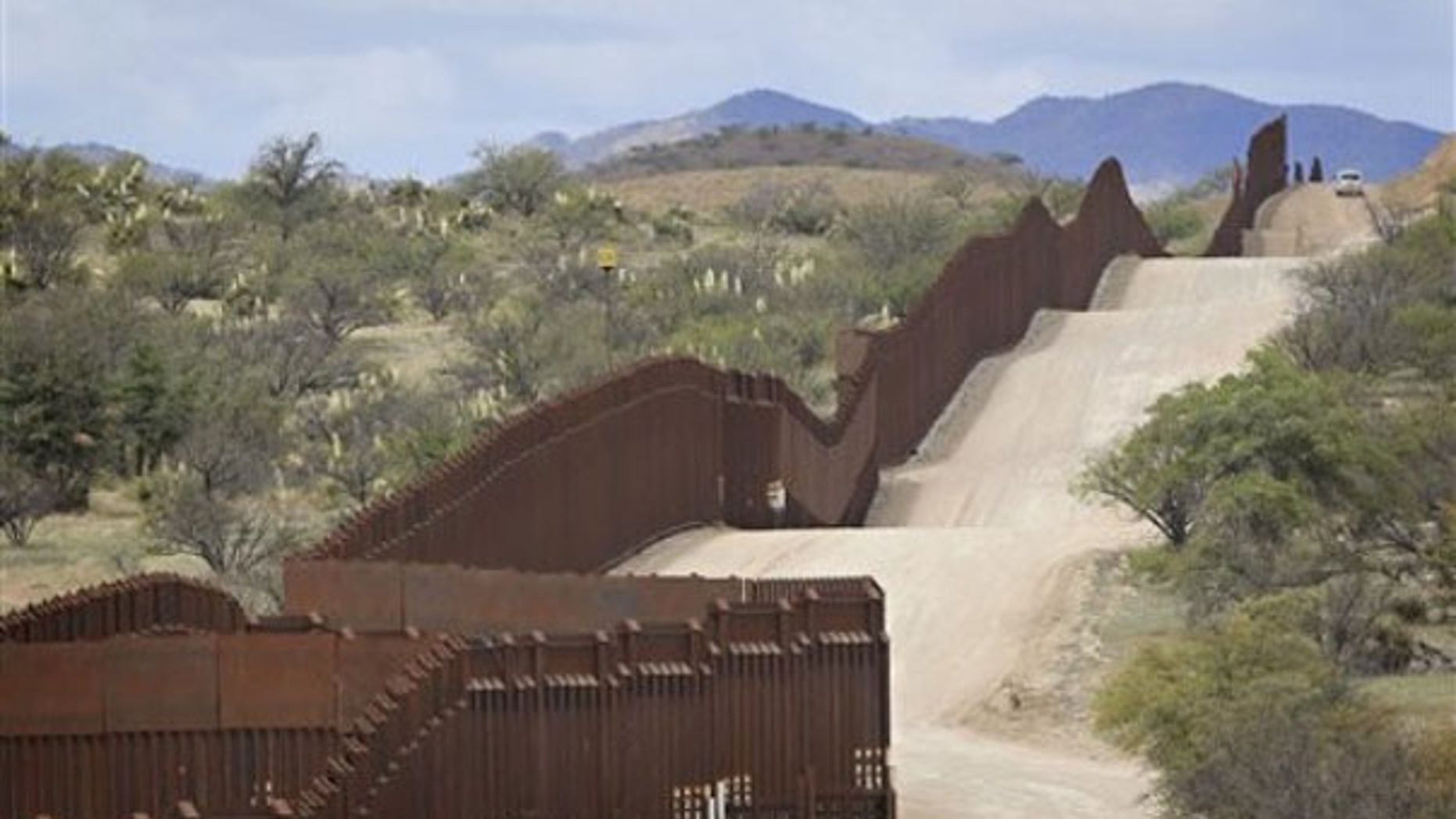 Senate Majority Leader Harry Reid's decision to re-prioritize climate change may put immigration reform "back to square one" but lawmakers on both sides of the aisle say that's just where Congress needs to be -- securing the border before dealing with millions of illegal immigrants already in the United States.
A bipartisan group of House members was sending a letter to President Obama on Wednesday asking him to deploy National Guard troops to the U.S.'s southern border to assist Border Patrol agents. They note that Obama can act without requiring Congress to pass legislation.
"I support immigration reform but that means that you secure the border first," Gabrielle Giffords, D-Ariz., said Wednesday.
"We protect the borders of other nations better than our own," added Ted Poe R-Texas.
Giffords, who represents the district that borders Mexico and is south and east of Tucson, said she spoke with a Border Patrol agent who described night time activity down there as "western. It gets violent and dangerous."
She said the threat from violence associated with illegal entry into the country is real and Arizona is "sick and tired" of living in fear.
In the letter, the lawmakers note that assaults against Border Patrol agents increased 46 percent from 752 incidents in 2007 to 1,097 incidents in 2008, and that with the violent drug war across the border from El Paso, Texas, could spill over.
"We urge you to deploy the National Guard to the US-Mexico border, as has been requested by a number of border state governors and Members of Congress. We ask that any National Guard troops that are deployed should be provided with very clear guidance of proper rules of engagement and should be armed and allowed to defend themselves if fired upon or attacked," reads the letter.
On Tuesday, Homeland Security Secretary Janet Napolitano said the southern border in Arizona is as safe as it ever has been.
"I know that border I think as well as anyone, and I will tell you it is as secure now as it has ever been," Napolitano said.
"The Border Patrol is better staffed than at any point in its history -- more than 20,000 personnel. Since 2004, the number of boots on the ground along the southwest border has increased by 80 percent," she told a Senate Judiciary Committee hearing.
Napolitano argued that border security has stopped many illegals from attempting to cross the border, saying six or seven years ago, the number of illegal apprehensions in the Tucson sector was 600,000 whereas now it's 200,000.
After threatening to bring up immigration reform  -- and losing the critical support of GOP Sen. Lindsey Graham on both immigration and a climate change bill -- Reid said Tuesday he doesn't have an immigration bill to bring to the floor for debate.
That angered Rep. Luis Gutierrez, D-Ill., the most vocal supporter of changing immigration law. But Gutierrez said he is confident Congress can pass both pieces of legislation this summer.
"I guess we're back to square one,: he said. "This is a roller coaster here. But I'm used to it. I take the anti-nausea medicine. I go up and down and the heights and thrills don't give me pain any more," he said.