Landrieu releases report on questionable flights, new safeguards, after repaying $34G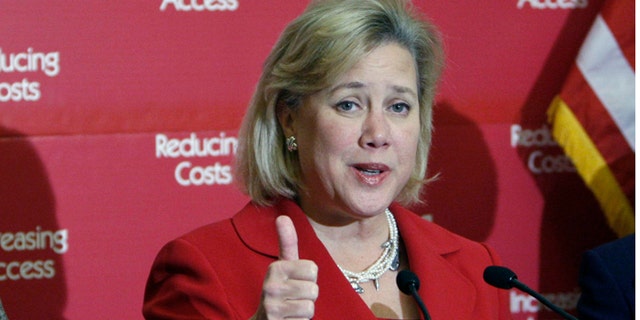 Louisiana Democratic Sen. Mary Landrieu, battling to keep her Senate seat, released a detail report Saturday on her air travel since 2002, after repaying the Treasury earlier this week nearly $34,000 in questionable travel expenses.
The three-term senator on Friday apologized for the mistakes that she blamed on "sloppy bookkeeping" and said that on Sept. 1 she put new procedures in place.
"I take full responsibility," Landrieu said. "They should have never happened, and I apologize for this. A new system has been established that has been successfully used by a number of Senate offices to provide a safeguard from this happening in the future."
The 11-page report shows 104 flights. It also states the campaign spent $202,330 for separate flights for campaign travel over the period in question, that the $33,727 repaid is the correct prorated amount and that lawyers will now determine the percentages that Landrieu's campaign and Senate office should pay.
Louisiana Republican Party Director Jason Dore filed a complaint Sept. 2 with the Senate Ethics Committee, accusing Landrieu of billing taxpayers for campaign travel.
Republicans need to win a net total of six seats in November to take control of the Senate and have made Landrieu a top target since the start of the election cycle.
Over the past few weeks, state Republicans have also argued Landrieu shouldn't be eligible for reelection because her true residence is in Washington, not her parents' home in Louisiana.
"No matter how Senator Landrieu spins it, she billed taxpayers for dozens and dozens of private jet flights since the turn of this century," said the campaign for Republican Bill Cassidy, Landrieu's closest challenger in the deadlocked race. "Even more problematic is the fact that she did not release any flight records from 1997-2002."
Landrieu also released a letter on Saturday from her Washington, D.C.-law firm, Perkins Coie, to the Ethics committee in which the firm says it conducted the review and arrived at the repayment amount, on behalf of the senator and Friends of Mary Landrieu Inc.
The Associated Press contributed to this report.