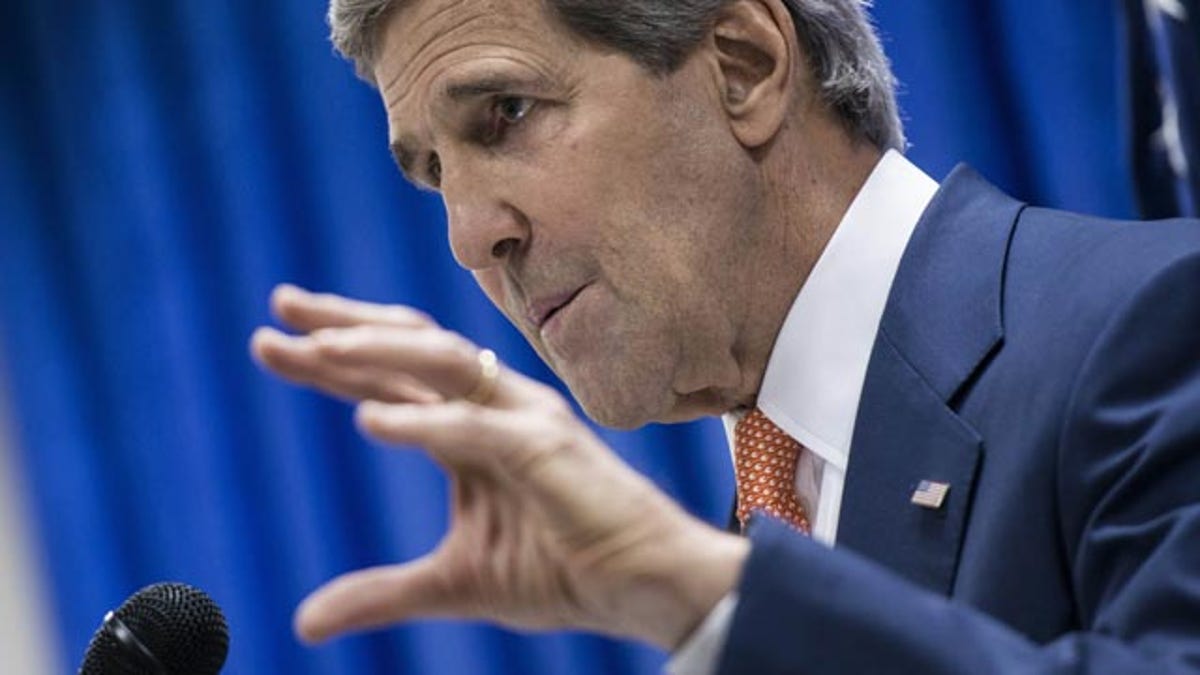 IRBIL, Iraq – The top U.S. diplomat returned to Iraq on Tuesday for the second day in a row, again trying to convince one of its political leaders that overhaul of the Shiite-led government is the best way to deflate a raging Sunni insurgency that is pushing the country toward civil war.
Secretary of State John Kerry arrived in Irbil, the capital of Iraq's northern, autonomous Kurdish region, for talks with a key local leader who has feuded for years with Prime Minister Nouri al-Maliki. Kerry is hoping that support from Kurdish regional President Massoud Barzani will force al-Maliki to cede more power to Iraq's Sunni and Kurdish minorities and, in turn, soothe anger directed at Baghdad that has fueled the insurgent Islamic State of Iraq and the Levant.
Barzani's support is important because Kurds represent about 20 percent of Iraq's population and usually vote as a unified bloc. That has made Kurds kingmakers in Iraq's national political process.
Tensions have run deep for years between Barzani and al-Maliki, and recently surged again when the Kurdish regional government began exporting oil through Turkey without giving Baghdad a required share of the profits. The Kurdish region is home to several vast oil fields, which have reaped security and economic stability unmatched across the rest of the Iraq.
Kerry met several top Iraqi leaders in Baghdad on Monday, including al-Maliki, in what was later described as a tit-for-tat discussion of frustration and few compromises. Still, Kerry said all the leaders agreed to start the process of seating a new government by July 1, which will advance a constitutionally-required timetable for distributing power among Iraq's political blocs, which are divided by sect and ethnicity.
Once a stable government is in place, officials hope Iraqi security forces will be inspired to fight the insurgency instead of fleeing, as they did in several major cities and towns in Sunni-dominated areas since the start of the year.
U.S. special forces began arriving in Baghdad this week to train and advise Iraqi counterterror soldiers, under order from President Barack Obama, who is reluctantly sending American military might back to the war zone it left in 2011 after more than eight years of fighting. Al-Maliki has for months requested U.S military help to quell ISIS, and the Obama administration has said it must respond to the insurgent threat before it spreads beyond Iraq's borders and puts the West at risk of attack.
On Monday, Kerry said the U.S. is prepared to strike the militants even if Baghdad delays political reforms.