Kansas Lawmakers Nix E-Verify Immigration Enforcement Proposal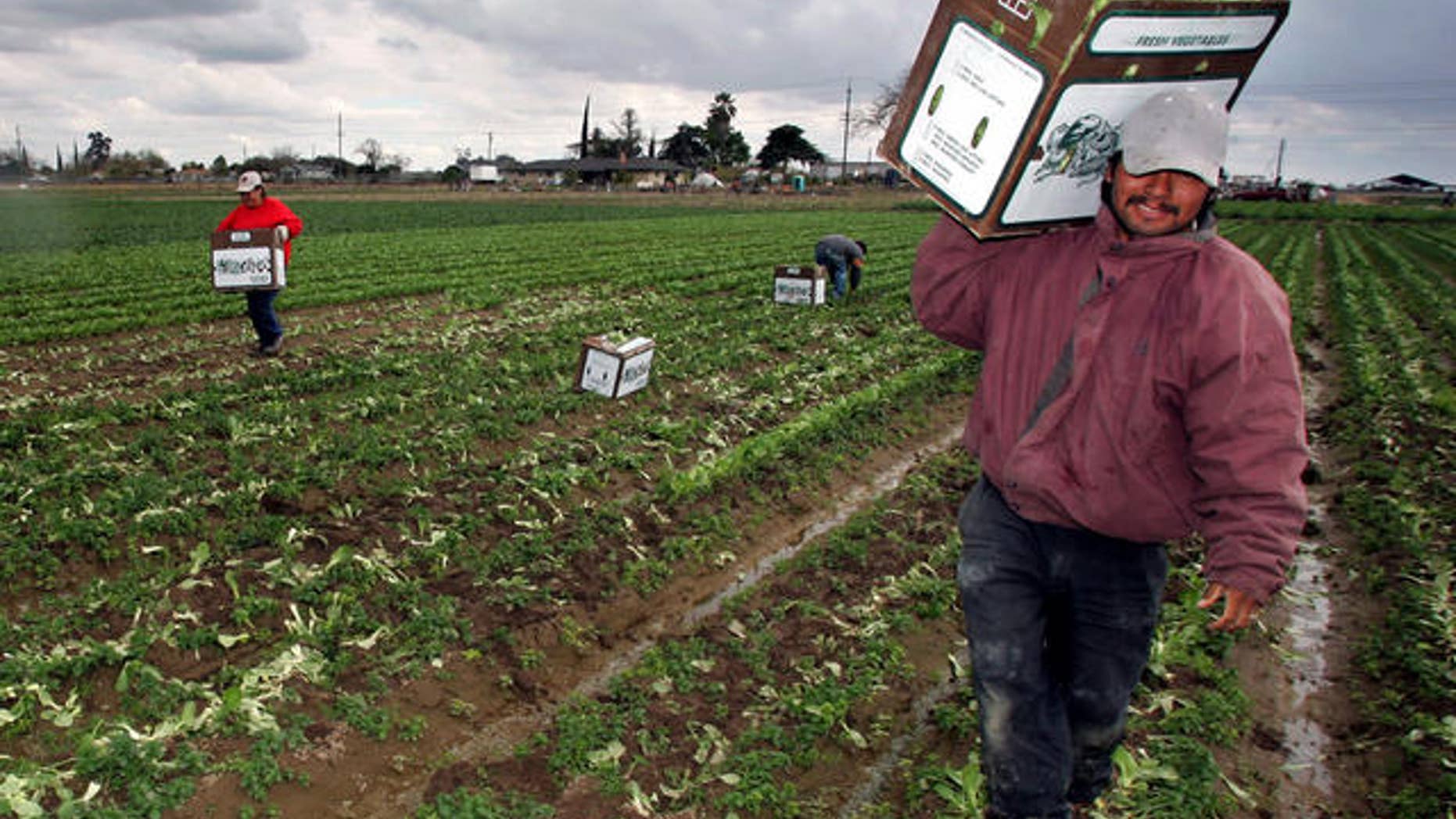 The Kansas state legislature doomed a proposal that calls for requiring employers who do business with government agencies to prove their workers are in the country legally.
House and Senate negotiators have concluded they don't want to include a major policy change in Kansas's budget plan for the fiscal year beginning July 1.
The proposal would require companies having contracts with the state worth more than $50,000 to submit a notarized statement saying they use E-Verify to check the status of new employees.
E-Verify is a federal database that enables employers to check a potential or current worker's eligibility to work in the United States by comparing information that person provides during the employment process with Social Security Administration and immigration records.
E-verify was authorized by the Illegal Immigration Reform and Immigrant Responsibility Act of 1996 (IIRIRA).
During a debate last week, state Rep. Anthony Brown, a Republican, persuaded Kansas House members to add the proposal to the chamber's proposed budget, imposing the policy for only a year.
The House delved into immigration reform during the budget session, attaching the E-verify amendment.
The part of the amendment that applies to state contracts above $50,000 has been opposed by many business groups as an onerous, ineffective regulation. But the measure, introduced by Rep. Anthony Brown, R-Eudora, passed 84-35.
State senators did not consider the idea before approving their version of the budget.
The Kansas legislature has grappled with several bills this year aimed at solving immigration problems --some by softening policy, some by cracking-down on illegal immigration. The proposals have divided Republicans, pitting immigration hard-liners against pro-business groups.
The debates and fate of proposals in Kansas aimed at coming down hard on undocumented immigrants are significant because the Kansas Secretary of State, Kris Kobach, has been a key force behind the drafting of many of the immigration enforcement laws in states such as Arizona and Alabama. Kobach has been an advisor on immigration issues for the campaign of presumptive GOP presidential nominee Mitt Romney. He served in a similar role during Romney's unsuccessful effort in 2008 to be the GOP presidential nominee.
Three Kansas House and three Senate negotiators met Saturday but stuck to minor budget issues.
The proposed $14 billion Kansas budget for 2013 calls for spending some $6 billion in state tax dollars and fees in the fiscal year beginning July 1, covering most government programs.
Negotiators are at odds over how to fund increases in public schools, including how much to boost spending and the source of that funding. They also disagree on spending on social services and money to defend the state in litigation over redistricting maps.
This article contains material from the Associated Press.
Follow us on twitter.com/foxnewslatino
Like us at facebook.com/foxnewslatino