Judge rules rich liberals can yank 'Trump' name from posh NYC condo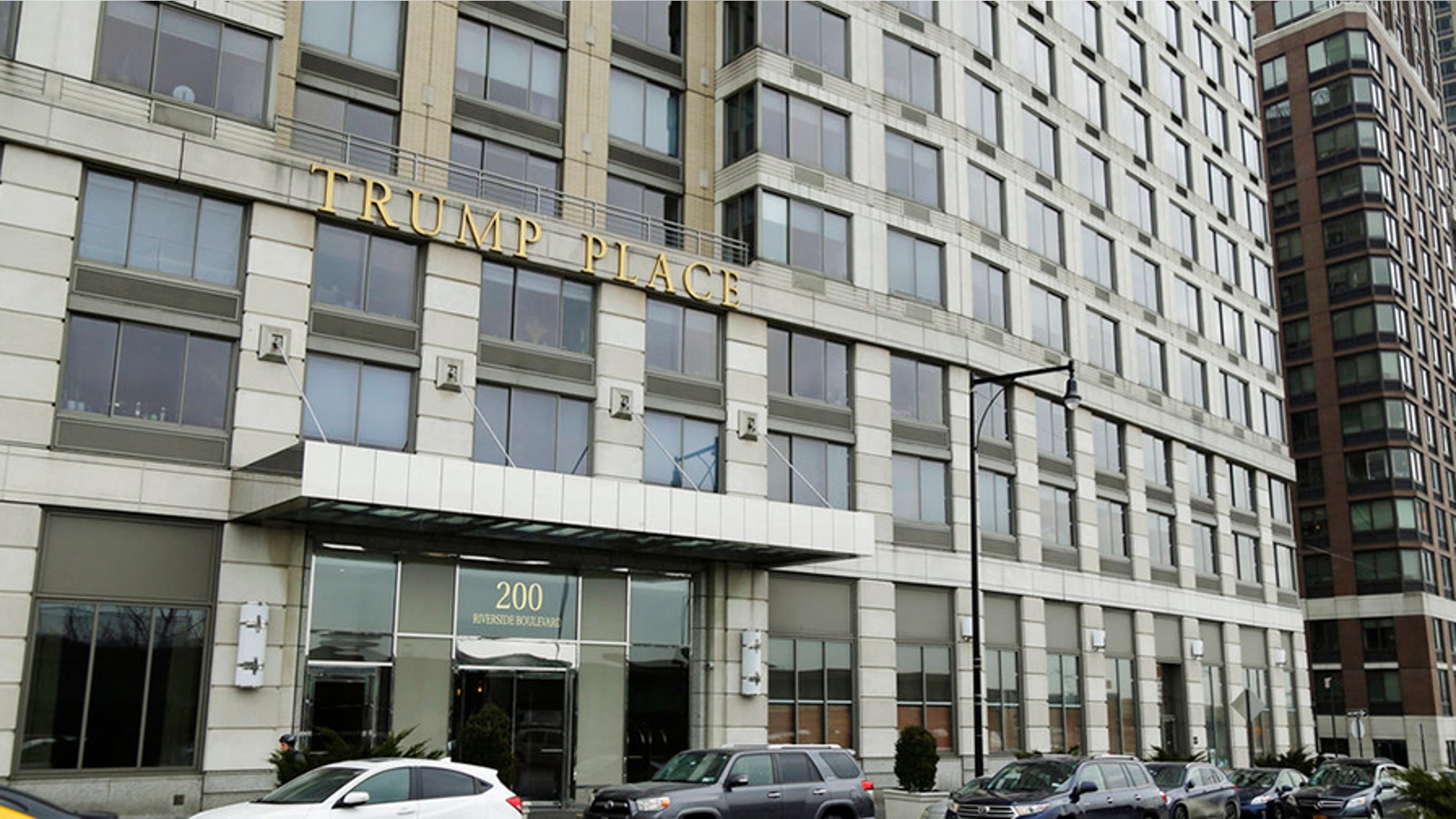 A judge has sided with a band of wealthy residents at a New York high-rise who want to yank President Trump's name from their building.
Owners at "Trump Place," situated in the ultra left-wing Upper West Side neighborhood, a Mecca for wealthy liberals, have been trying to clear off the large brass letters of Trump's name from the building on Riverside Boulevard.
The decision Thursday by State Supreme Court Justice Eileen Bransten does not order the removal of the name, but allows the owners to vote for such a move if they choose.

The suit was filed afterTrump's ascendancy to the White House in 2016, from a state that voted overwhelmingly for Democratic rival Hillary Clinton.

Trump had licensed his name in 2000 to the building, which boasts pristine sunset views of New York's Hudson River, as part of a redevelopment of former rail yards. But in the wake of his political maneuvers, Trump's name has fallen out of fashion in the trendy elite enclave.

"There are a lot of us who cringe when people associate the building with his name," Marti Frucci, a resident who rents her apartment from the owner, told The New York Times.

The Associated Press reported that 63 percent of owners had responded to an informal survey wanting the name removed, although real estate brokers had differed on whether the Trump name hurt or helped the building's marketability -- while police said that it didn't make the building a significant terror target.

Trump's company had argued that Trump Place is obligated to keep the name, citing that the condo was obligated to use the name as part of the original deal. But the judge found that the license agreement allows, but does not obligate, the use of Trump's name.

The Trump Organization said it would appeal the ruling.
"The decision today by Judge Bransten was limited to a narrow technical issue of law, for which there is no precedent in New York," a spokesperson for the Trump Organization said in a statement.
"While we respect Judge Bransten's ruling, we are confident that the appeals court will conclude otherwise. To be clear, this was not a ruling concerning changing the name of the building at 200 Riverside Boulevard, but rather an interpretation of the license agreement and the process that the condominium must adhere to in order to consider future changes," the statement said.
The push to pull Trump's name from buildings is not limited to Trump Place. The Trump SoHo had the name removed from its building in the trendy lower Manhattan area.
The Times reports that three other buildings near Trump Place have also pulled the Trump name from both the buildings and staff uniforms without legal repercussions.
The Associated Press contributed to this report.