Joe Manchin: I've had little contact with the White House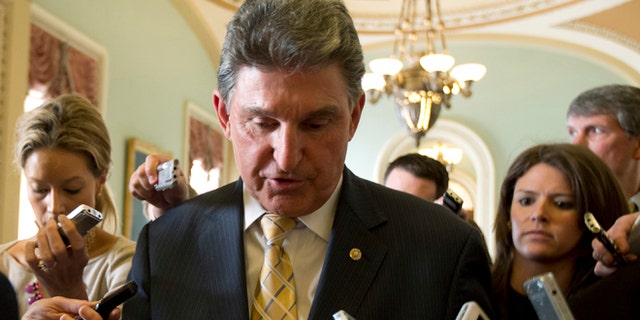 Sen. Joe Manchin may be a Democrat, but he said Sunday that he has little communication with President Obama, and that the same would be true for Democrats elected to the Senate from red states.
The West Virginian explained that moderate Democratic candidates are independent from Obama, who is unpopular with voters and has proven to be a liability for Democrats in key races.
"Saying that the president calls them up and tells them how to vote, that doesn't happen," Manchin said of Democratic senators in an interview on "CBS Sunday Morning."
"I know that for a fact. I'm living proof of that. I've had very little contact with the White House," Manchin added. As a first-term senator from the increasingly conservative state of West Virginia, Manchin has cultivated independence from the Obama administration on certain issues, especially those related to coal or the environment.
Read more on WashingtonExaminer.com